{"id":7210775314521,"title":"✨New Year Sale-Up to 50% Off✨Temporary Firming Eye Cream","handle":"✨new-year-sale-up-to-50-off✨temporary-firming-eye-cream","description":"\u003cp style=\"text-align: center;\"\u003e\u003cimg class=\"sep-lazyload lazyautosizes lazyloaded\" data-sizes=\"auto\" alt=\"\" height=\"194\" width=\"558\" data-srcset=\"https:\/\/img.staticdj.com\/f8cfb822f12540654377d242d5add127_1280.jpg 48w, https:\/\/img.staticdj.com\/f8cfb822f12540654377d242d5add127_1280.jpg 180w, https:\/\/img.staticdj.com\/f8cfb822f12540654377d242d5add127_1280.jpg 360w, https:\/\/img.staticdj.com\/f8cfb822f12540654377d242d5add127_1280.jpg 540w, https:\/\/img.staticdj.com\/f8cfb822f12540654377d242d5add127_1280.jpg 720w, https:\/\/img.staticdj.com\/f8cfb822f12540654377d242d5add127_1280.jpg 900w, https:\/\/img.staticdj.com\/f8cfb822f12540654377d242d5add127_1280.jpg 1024w, https:\/\/img.staticdj.com\/f8cfb822f12540654377d242d5add127_1280.jpg 1280w, https:\/\/img.staticdj.com\/f8cfb822f12540654377d242d5add127_1280.jpg 1366w, https:\/\/img.staticdj.com\/f8cfb822f12540654377d242d5add127_1280.jpg 1440w, https:\/\/img.staticdj.com\/f8cfb822f12540654377d242d5add127_1280.jpg 1536w, https:\/\/img.staticdj.com\/f8cfb822f12540654377d242d5add127_1280.jpg 1600w, https:\/\/img.staticdj.com\/f8cfb822f12540654377d242d5add127_1280.jpg 1920w, https:\/\/img.staticdj.com\/f8cfb822f12540654377d242d5add127_1280.jpg 2056w, https:\/\/img.staticdj.com\/f8cfb822f12540654377d242d5add127_1280.jpg 2560w, https:\/\/img.staticdj.com\/f8cfb822f12540654377d242d5add127_1280.jpg 2732w, https:\/\/img.staticdj.com\/f8cfb822f12540654377d242d5add127_1280.jpg 2880w, https:\/\/img.staticdj.com\/f8cfb822f12540654377d242d5add127_1280.jpg 3072w, https:\/\/img.staticdj.com\/f8cfb822f12540654377d242d5add127_1280.jpg 3200w, https:\/\/img.staticdj.com\/f8cfb822f12540654377d242d5add127_1280.jpg 3840w\" sizes=\"1043px\" srcset=\"https:\/\/img.staticdj.com\/f8cfb822f12540654377d242d5add127_1280.jpg 48w, https:\/\/img.staticdj.com\/f8cfb822f12540654377d242d5add127_1280.jpg 180w, https:\/\/img.staticdj.com\/f8cfb822f12540654377d242d5add127_1280.jpg 360w, https:\/\/img.staticdj.com\/f8cfb822f12540654377d242d5add127_1280.jpg 540w, https:\/\/img.staticdj.com\/f8cfb822f12540654377d242d5add127_1280.jpg 720w, https:\/\/img.staticdj.com\/f8cfb822f12540654377d242d5add127_1280.jpg 900w, https:\/\/img.staticdj.com\/f8cfb822f12540654377d242d5add127_1280.jpg 1024w, https:\/\/img.staticdj.com\/f8cfb822f12540654377d242d5add127_1280.jpg 1280w, https:\/\/img.staticdj.com\/f8cfb822f12540654377d242d5add127_1280.jpg 1366w, https:\/\/img.staticdj.com\/f8cfb822f12540654377d242d5add127_1280.jpg 1440w, https:\/\/img.staticdj.com\/f8cfb822f12540654377d242d5add127_1280.jpg 1536w, https:\/\/img.staticdj.com\/f8cfb822f12540654377d242d5add127_1280.jpg 1600w, https:\/\/img.staticdj.com\/f8cfb822f12540654377d242d5add127_1280.jpg 1920w, https:\/\/img.staticdj.com\/f8cfb822f12540654377d242d5add127_1280.jpg 2056w, https:\/\/img.staticdj.com\/f8cfb822f12540654377d242d5add127_1280.jpg 2560w, https:\/\/img.staticdj.com\/f8cfb822f12540654377d242d5add127_1280.jpg 2732w, https:\/\/img.staticdj.com\/f8cfb822f12540654377d242d5add127_1280.jpg 2880w, https:\/\/img.staticdj.com\/f8cfb822f12540654377d242d5add127_1280.jpg 3072w, https:\/\/img.staticdj.com\/f8cfb822f12540654377d242d5add127_1280.jpg 3200w, https:\/\/img.staticdj.com\/f8cfb822f12540654377d242d5add127_1280.jpg 3840w\"\u003e\u003c\/p\u003e\n\u003cp style=\"text-align: center;\"\u003eThis \u003cspan\u003e\u003cspan style=\"color: #9e5b2d;\"\u003e\u003cstrong\u003equick-fix eye \u003c\/strong\u003e\u003c\/span\u003e\u003c\/span\u003etreatment provides instant temporary results with long-term anti-aging benefits. The unique formula instantly helps tighten,\u003cspan style=\"color: #9e5b2f;\"\u003e?\u003cstrong\u003efirm, and smooth the look of the delicate eye area, temporarily minimizing the appearance of crows feet, fine lines, deep wrinkles and under-eye puffiness.\u003c\/strong\u003e\u003c\/span\u003e\u003c\/p\u003e\n\u003cp\u003e\u003cimg data-aspect-ratio=\"1.00\" data-sizes=\"auto\" height=\"400\" width=\"400\" alt=\"\" sizes=\"400px\" src=\"https:\/\/cdn.shoplazza.com\/672ca5c189e72942cf470ed88a9748ef.gif\" style=\"display: block; margin-left: auto; margin-right: auto;\"\u003e\u003c\/p\u003e\n\u003ch4\u003e\u003cem\u003e\u003cspan style=\"color: #9e5b2d;\"\u003e\u003cstrong\u003eFEATURES:\u003c\/strong\u003e\u003c\/span\u003e\u003c\/em\u003e\u003c\/h4\u003e\n\u003cul\u003e\n\u003cli\u003e\n\u003cp\u003e\u003cspan style=\"color: #b9bf97;\"\u003e\u003cstrong\u003eTemporary Firming Eye Cream\u003c\/strong\u003e\u003c\/span\u003eThis eye cream is very soothing, Tighten the lift, relieve lines, feel great on puffy lids, and stressed skin.\u003cimg data-aspect-ratio=\"1.00\" style=\"display: block; margin-left: auto; margin-right: auto;\" height=\"480\" width=\"480\" src=\"https:\/\/cdn.shoplazza.com\/edf8731c037cbacd7cde7f41bc6cbce2.webp\" alt=\"\"\u003e\u003c\/p\u003e\n\u003c\/li\u003e\n\u003cli\u003e\n\u003cp\u003e\u003cspan style=\"color: #b9bf98;\"\u003e\u003cstrong\u003eNatural Ingredients\u003c\/strong\u003e\u003c\/span\u003eNatural Ingredients to firm skin, reduce under-eye bags and dark circles, leaving your skin plumper, smoother and firmer.\u003c\/p\u003e\n\u003c\/li\u003e\n\u003cli\u003e\n\u003cp\u003e\u003cspan style=\"color: #b9bf97;\"\u003e\u003cstrong\u003eFast Absorption\u003c\/strong\u003e\u003c\/span\u003eThis Firming Eye Cream is quickly absorbed into the eye area, creating a more effective and protective moisture barrier, Leaving your skin looking Keep it cool all day.\u003cimg data-aspect-ratio=\"1.00\" style=\"display: block; margin-left: auto; margin-right: auto;\" height=\"480\" width=\"480\" src=\"https:\/\/cdn.shoplazza.com\/aacf591ca9284261edefcb7926364750.webp\" alt=\"\"\u003e\u003c\/p\u003e\n\u003c\/li\u003e\n\u003cli\u003e\n\u003cp\u003e\u003cspan style=\"color: #b9bf98;\"\u003e\u003cstrong\u003eSuitable for All Skin Types\u003c\/strong\u003e\u003c\/span\u003eEye cream goes on clear so nobody will know you are using it, Suitable for All Skin Types, Giving you plumper, smoother, firmer-feeling skin with fewer visible lines and wrinkles.\u003c\/p\u003e\n\u003c\/li\u003e\n\u003cli\u003e\n\u003cp\u003e\u003cspan style=\"color: #b9bf97;\"\u003e\u003cstrong\u003eBest Gift\u003c\/strong\u003e\u003c\/span\u003eThis Temporary Firming Eye Cream Gel is the best gift for a brother and family.\u003c\/p\u003e\n\u003c\/li\u003e\n\u003c\/ul\u003e\n\u003cp\u003e\u003cspan style=\"color: #9e5b2f;\"\u003e\u003cem\u003e\u003cstrong\u003eHOW TO USE?\u003c\/strong\u003e\u003c\/em\u003e\u003c\/span\u003e\u003c\/p\u003e\n\u003cul\u003e\n\u003cli\u003e\n\u003cp\u003e(1) Start by cleansing with a non-oily cleanser. Avoid using eye cream if possible. If you prefer to use eye cream, allow the product to fully absorb and dry.\u003c\/p\u003e\n\u003c\/li\u003e\n\u003cli\u003e\n\u003cp\u003e(2) Using fingertips or a clean, dry makeup brush, pick up a tiny amount of the product and apply onto a completely dry eye area for best results.\u003c\/p\u003e\n\u003c\/li\u003e\n\u003cli\u003e\n\u003cp\u003e(3) Using upward strokes, spread a thin layer of the gel onto the under-eye area, crows feet, 11 lines between the brows, and beneath and above the brow bone (but not on the moveable eyelid).\u003c\/p\u003e\n\u003c\/li\u003e\n\u003cli\u003e\n\u003cp\u003e(4) Let the product dry for approximately 5 minutes while remaining expressionless. Do not squint or smile.\u003c\/p\u003e\n\u003c\/li\u003e\n\u003cli\u003e\n\u003cp\u003e(5) If you notice any white residue, moisten a cotton swab (or your fingertip) and remove excess by gently patting the edges.\u003c\/p\u003e\n\u003c\/li\u003e\n\u003cli\u003e\n\u003cp\u003e(6) Once the product is completely dry, you are good to go! You can gently pat on makeup, such as eyeshadow, under-eye concealer or powder. To prolong the effects of Temporary Firming Eye Cream, avoid water-based makeup. For external use only.\u003c\/p\u003e\n\u003c\/li\u003e\n\u003c\/ul\u003e\n\u003cp\u003e\u003cimg style=\"display: block; margin-left: auto; margin-right: auto;\" data-srcset=\"https:\/\/cdn.hotishop.com\/image\/6a0ec1c2f784a0f84b2c3c1af5f32e6cbf2f3536-48.jpeg 48w,https:\/\/cdn.hotishop.com\/image\/6a0ec1c2f784a0f84b2c3c1af5f32e6cbf2f3536-180.jpeg 180w,https:\/\/cdn.hotishop.com\/image\/6a0ec1c2f784a0f84b2c3c1af5f32e6cbf2f3536-360.jpeg 360w,https:\/\/cdn.hotishop.com\/image\/6a0ec1c2f784a0f84b2c3c1af5f32e6cbf2f3536-540.jpeg 540w,https:\/\/cdn.hotishop.com\/image\/6a0ec1c2f784a0f84b2c3c1af5f32e6cbf2f3536-720.jpeg 720w,https:\/\/cdn.hotishop.com\/image\/6a0ec1c2f784a0f84b2c3c1af5f32e6cbf2f3536-900.jpeg 900w,https:\/\/cdn.hotishop.com\/image\/6a0ec1c2f784a0f84b2c3c1af5f32e6cbf2f3536-1024.jpeg 1024w,https:\/\/cdn.hotishop.com\/image\/6a0ec1c2f784a0f84b2c3c1af5f32e6cbf2f3536-1280.jpeg 1280w,https:\/\/cdn.hotishop.com\/image\/6a0ec1c2f784a0f84b2c3c1af5f32e6cbf2f3536-1366.jpeg 1366w,https:\/\/cdn.hotishop.com\/image\/6a0ec1c2f784a0f84b2c3c1af5f32e6cbf2f3536-1440.jpeg 1440w,https:\/\/cdn.hotishop.com\/image\/6a0ec1c2f784a0f84b2c3c1af5f32e6cbf2f3536-1536.jpeg 1536w,https:\/\/cdn.hotishop.com\/image\/6a0ec1c2f784a0f84b2c3c1af5f32e6cbf2f3536-1600.jpeg 1600w,https:\/\/cdn.hotishop.com\/image\/6a0ec1c2f784a0f84b2c3c1af5f32e6cbf2f3536-1920.jpeg 1920w,https:\/\/cdn.hotishop.com\/image\/6a0ec1c2f784a0f84b2c3c1af5f32e6cbf2f3536-2056.jpeg 2056w,https:\/\/cdn.hotishop.com\/image\/6a0ec1c2f784a0f84b2c3c1af5f32e6cbf2f3536-2560.jpeg 2560w,https:\/\/cdn.hotishop.com\/image\/6a0ec1c2f784a0f84b2c3c1af5f32e6cbf2f3536-2732.jpeg 2732w,https:\/\/cdn.hotishop.com\/image\/6a0ec1c2f784a0f84b2c3c1af5f32e6cbf2f3536-2880.jpeg 2880w,https:\/\/cdn.hotishop.com\/image\/6a0ec1c2f784a0f84b2c3c1af5f32e6cbf2f3536-3072.jpeg 3072w,https:\/\/cdn.hotishop.com\/image\/6a0ec1c2f784a0f84b2c3c1af5f32e6cbf2f3536-3200.jpeg 3200w,https:\/\/cdn.hotishop.com\/image\/6a0ec1c2f784a0f84b2c3c1af5f32e6cbf2f3536-3840.jpeg 3840w\" data-sizes=\"auto\" height=\"481\" width=\"491\" alt=\"\" srcset=\"https:\/\/cdn.hotishop.com\/image\/6a0ec1c2f784a0f84b2c3c1af5f32e6cbf2f3536-48.jpeg 48w,https:\/\/cdn.hotishop.com\/image\/6a0ec1c2f784a0f84b2c3c1af5f32e6cbf2f3536-180.jpeg 180w,https:\/\/cdn.hotishop.com\/image\/6a0ec1c2f784a0f84b2c3c1af5f32e6cbf2f3536-360.jpeg 360w,https:\/\/cdn.hotishop.com\/image\/6a0ec1c2f784a0f84b2c3c1af5f32e6cbf2f3536-540.jpeg 540w,https:\/\/cdn.hotishop.com\/image\/6a0ec1c2f784a0f84b2c3c1af5f32e6cbf2f3536-720.jpeg 720w,https:\/\/cdn.hotishop.com\/image\/6a0ec1c2f784a0f84b2c3c1af5f32e6cbf2f3536-900.jpeg 900w,https:\/\/cdn.hotishop.com\/image\/6a0ec1c2f784a0f84b2c3c1af5f32e6cbf2f3536-1024.jpeg 1024w,https:\/\/cdn.hotishop.com\/image\/6a0ec1c2f784a0f84b2c3c1af5f32e6cbf2f3536-1280.jpeg 1280w,https:\/\/cdn.hotishop.com\/image\/6a0ec1c2f784a0f84b2c3c1af5f32e6cbf2f3536-1366.jpeg 1366w,https:\/\/cdn.hotishop.com\/image\/6a0ec1c2f784a0f84b2c3c1af5f32e6cbf2f3536-1440.jpeg 1440w,https:\/\/cdn.hotishop.com\/image\/6a0ec1c2f784a0f84b2c3c1af5f32e6cbf2f3536-1536.jpeg 1536w,https:\/\/cdn.hotishop.com\/image\/6a0ec1c2f784a0f84b2c3c1af5f32e6cbf2f3536-1600.jpeg 1600w,https:\/\/cdn.hotishop.com\/image\/6a0ec1c2f784a0f84b2c3c1af5f32e6cbf2f3536-1920.jpeg 1920w,https:\/\/cdn.hotishop.com\/image\/6a0ec1c2f784a0f84b2c3c1af5f32e6cbf2f3536-2056.jpeg 2056w,https:\/\/cdn.hotishop.com\/image\/6a0ec1c2f784a0f84b2c3c1af5f32e6cbf2f3536-2560.jpeg 2560w,https:\/\/cdn.hotishop.com\/image\/6a0ec1c2f784a0f84b2c3c1af5f32e6cbf2f3536-2732.jpeg 2732w,https:\/\/cdn.hotishop.com\/image\/6a0ec1c2f784a0f84b2c3c1af5f32e6cbf2f3536-2880.jpeg 2880w,https:\/\/cdn.hotishop.com\/image\/6a0ec1c2f784a0f84b2c3c1af5f32e6cbf2f3536-3072.jpeg 3072w,https:\/\/cdn.hotishop.com\/image\/6a0ec1c2f784a0f84b2c3c1af5f32e6cbf2f3536-3200.jpeg 3200w,https:\/\/cdn.hotishop.com\/image\/6a0ec1c2f784a0f84b2c3c1af5f32e6cbf2f3536-3840.jpeg 3840w\" sizes=\"625px\"\u003e\u003c\/p\u003e\n\u003cul\u003e\u003c\/ul\u003e\n\u003ch4\u003e\u003cem\u003e\u003cspan style=\"color: #9e5b2d;\"\u003e\u003cstrong\u003eSPECIFICATIONS:\u003c\/strong\u003e\u003c\/span\u003e\u003c\/em\u003e\u003c\/h4\u003e\n\u003cul\u003e\n\u003cli\u003e\n\u003cp\u003e\u003cstrong\u003eWeight: \u003c\/strong\u003e\u003cspan\u003e14\u003c\/span\u003e0g\u003c\/p\u003e\n\u003c\/li\u003e\n\u003cli\u003e\n\u003cp\u003e\u003cstrong\u003eCapacity:\u003c\/strong\u003e 30ml\u003c\/p\u003e\n\u003c\/li\u003e\n\u003cli\u003e\n\u003cp\u003e\u003cstrong\u003eShelf Life:  3 \u003c\/strong\u003eyears\u003c\/p\u003e\n\u003c\/li\u003e\n\u003cli\u003e\n\u003cp\u003e\u003cstrong\u003eColor:\u003c\/strong\u003e\u003cspan\u003eBlack\u003c\/span\u003e\u003cbr\u003e\u003cspan\u003e\u003cstrong\u003e\u003cimg data-aspect-ratio=\"1.00\" style=\"display: block; margin-left: auto; margin-right: auto;\" height=\"480\" width=\"480\" src=\"https:\/\/cdn.shoplazza.com\/ffc1654291816c6516c3bea702165926.webp\" alt=\"\"\u003e\u003c\/strong\u003e\u003c\/span\u003e\u003c\/p\u003e\n\u003c\/li\u003e\n\u003c\/ul\u003e\n\u003ch4\u003e\u003cspan style=\"color: #9e5b2d;\"\u003e\u003cem\u003e\u003cstrong\u003ePACKAGE:\u003c\/strong\u003e\u003c\/em\u003e\u003c\/span\u003e\u003c\/h4\u003e\n\u003cul\u003e\n\u003cli\u003e1 x Temporary Firming Eye Cream\u003c\/li\u003e\n\u003c\/ul\u003e\n\u003cp\u003e\u003cspan style=\"color: #9e5b2d;\"\u003e\u003cem\u003e\u003cstrong\u003eNOTE:\u003c\/strong\u003e\u003c\/em\u003e\u003c\/span\u003e\u003c\/p\u003e\n\u003cul\u003e\n\u003cli\u003e\n\u003cp\u003ePlease allow slight measurement deviations due to manual measurement.\u003c\/p\u003e\n\u003c\/li\u003e\n\u003cli\u003e\n\u003cp\u003eDue to the different monitor and light effect, the actual color of the item might be slightly different from the color showed in the pictures.\u003c\/p\u003e\n\u003c\/li\u003e\n\u003c\/ul\u003e\n\u003cp\u003e \u003c\/p\u003e\n\u003cp\u003e \u003c\/p\u003e","published_at":"2023-01-04T17:27:45-10:00","created_at":"2023-01-04T17:27:55-10:00","vendor":"Suerteyay","type":"","tags":["beauty"],"price":699,"price_min":699,"price_max":1599,"available":true,"price_varies":true,"compare_at_price":1399,"compare_at_price_min":1399,"compare_at_price_max":3199,"compare_at_price_varies":true,"variants":[{"id":40373520040025,"title":"1 PC✨New Year ✨","option1":"1 PC✨New Year ✨","option2":null,"option3":null,"sku":"CP42558-E001","requires_shipping":true,"taxable":false,"featured_image":{"id":30978635235417,"product_id":7210775314521,"position":12,"created_at":"2023-01-04T17:27:58-10:00","updated_at":"2023-01-04T17:27:58-10:00","alt":null,"width":800,"height":800,"src":"\/\/www.suerteyay.com\/cdn\/shop\/products\/d3b30b01333e3fba874b37eb27152cd9_7d89fd05-a18c-426c-b977-c225a505ebac.webp?v=1672889278","variant_ids":[40373520040025,40373520072793,40373520105561]},"available":true,"name":"✨New Year Sale-Up to 50% Off✨Temporary Firming Eye Cream - 1 PC✨New Year ✨","public_title":"1 PC✨New Year ✨","options":["1 PC✨New Year ✨"],"price":699,"weight":0,"compare_at_price":1399,"inventory_management":null,"barcode":null,"featured_media":{"alt":null,"id":23526719881305,"position":12,"preview_image":{"aspect_ratio":1.0,"height":800,"width":800,"src":"\/\/www.suerteyay.com\/cdn\/shop\/products\/d3b30b01333e3fba874b37eb27152cd9_7d89fd05-a18c-426c-b977-c225a505ebac.webp?v=1672889278"}},"requires_selling_plan":false,"selling_plan_allocations":[],"quantity_rule":{"min":1,"max":null,"increment":1}},{"id":40373520072793,"title":"2 PCS✨New Year ✨","option1":"2 PCS✨New Year ✨","option2":null,"option3":null,"sku":"CP42558-Z08495","requires_shipping":true,"taxable":false,"featured_image":{"id":30978635235417,"product_id":7210775314521,"position":12,"created_at":"2023-01-04T17:27:58-10:00","updated_at":"2023-01-04T17:27:58-10:00","alt":null,"width":800,"height":800,"src":"\/\/www.suerteyay.com\/cdn\/shop\/products\/d3b30b01333e3fba874b37eb27152cd9_7d89fd05-a18c-426c-b977-c225a505ebac.webp?v=1672889278","variant_ids":[40373520040025,40373520072793,40373520105561]},"available":true,"name":"✨New Year Sale-Up to 50% Off✨Temporary Firming Eye Cream - 2 PCS✨New Year ✨","public_title":"2 PCS✨New Year ✨","options":["2 PCS✨New Year ✨"],"price":999,"weight":0,"compare_at_price":1999,"inventory_management":null,"barcode":null,"featured_media":{"alt":null,"id":23526719881305,"position":12,"preview_image":{"aspect_ratio":1.0,"height":800,"width":800,"src":"\/\/www.suerteyay.com\/cdn\/shop\/products\/d3b30b01333e3fba874b37eb27152cd9_7d89fd05-a18c-426c-b977-c225a505ebac.webp?v=1672889278"}},"requires_selling_plan":false,"selling_plan_allocations":[],"quantity_rule":{"min":1,"max":null,"increment":1}},{"id":40373520105561,"title":"4 PCS✨New Year ✨","option1":"4 PCS✨New Year ✨","option2":null,"option3":null,"sku":"CP42558-Z08497","requires_shipping":true,"taxable":false,"featured_image":{"id":30978635235417,"product_id":7210775314521,"position":12,"created_at":"2023-01-04T17:27:58-10:00","updated_at":"2023-01-04T17:27:58-10:00","alt":null,"width":800,"height":800,"src":"\/\/www.suerteyay.com\/cdn\/shop\/products\/d3b30b01333e3fba874b37eb27152cd9_7d89fd05-a18c-426c-b977-c225a505ebac.webp?v=1672889278","variant_ids":[40373520040025,40373520072793,40373520105561]},"available":true,"name":"✨New Year Sale-Up to 50% Off✨Temporary Firming Eye Cream - 4 PCS✨New Year ✨","public_title":"4 PCS✨New Year ✨","options":["4 PCS✨New Year ✨"],"price":1599,"weight":0,"compare_at_price":3199,"inventory_management":null,"barcode":null,"featured_media":{"alt":null,"id":23526719881305,"position":12,"preview_image":{"aspect_ratio":1.0,"height":800,"width":800,"src":"\/\/www.suerteyay.com\/cdn\/shop\/products\/d3b30b01333e3fba874b37eb27152cd9_7d89fd05-a18c-426c-b977-c225a505ebac.webp?v=1672889278"}},"requires_selling_plan":false,"selling_plan_allocations":[],"quantity_rule":{"min":1,"max":null,"increment":1}}],"images":["\/\/www.suerteyay.com\/cdn\/shop\/products\/d3b30b01333e3fba874b37eb27152cd9.webp?v=1672889275","\/\/www.suerteyay.com\/cdn\/shop\/products\/395efffd049bc8d3375862cf13c0e16a.webp?v=1672889275","\/\/www.suerteyay.com\/cdn\/shop\/products\/d665bb927c8afb9603e61b42fb0373da.webp?v=1672889275","\/\/www.suerteyay.com\/cdn\/shop\/products\/81e662ba8bdd6615f3b7b2e502de3b09.webp?v=1672889275","\/\/www.suerteyay.com\/cdn\/shop\/products\/abba12fc8132df5739f3a178a11c8abe.webp?v=1672889275","\/\/www.suerteyay.com\/cdn\/shop\/products\/00296a2a728e60c9c9faa579af05b4f2.webp?v=1672889275","\/\/www.suerteyay.com\/cdn\/shop\/products\/70023f66fdad58f13e0438ef48711502.webp?v=1672889275","\/\/www.suerteyay.com\/cdn\/shop\/products\/485c79a47ee7c024fd500a20d70d3057.webp?v=1672889275","\/\/www.suerteyay.com\/cdn\/shop\/products\/b6f17ea4fee008e30efcee888ca7d0fd.webp?v=1672889275","\/\/www.suerteyay.com\/cdn\/shop\/products\/216b7d4b5cfca3e9e58216cf5a561aa2.webp?v=1672889275","\/\/www.suerteyay.com\/cdn\/shop\/products\/ea6d19abcee535ad44938d9acbb910a0.webp?v=1672889275","\/\/www.suerteyay.com\/cdn\/shop\/products\/d3b30b01333e3fba874b37eb27152cd9_7d89fd05-a18c-426c-b977-c225a505ebac.webp?v=1672889278"],"featured_image":"\/\/www.suerteyay.com\/cdn\/shop\/products\/d3b30b01333e3fba874b37eb27152cd9.webp?v=1672889275","options":["Size"],"media":[{"alt":null,"id":23526719389785,"position":1,"preview_image":{"aspect_ratio":1.0,"height":800,"width":800,"src":"\/\/www.suerteyay.com\/cdn\/shop\/products\/d3b30b01333e3fba874b37eb27152cd9.webp?v=1672889275"},"aspect_ratio":1.0,"height":800,"media_type":"image","src":"\/\/www.suerteyay.com\/cdn\/shop\/products\/d3b30b01333e3fba874b37eb27152cd9.webp?v=1672889275","width":800},{"alt":null,"id":23526719422553,"position":2,"preview_image":{"aspect_ratio":1.0,"height":800,"width":800,"src":"\/\/www.suerteyay.com\/cdn\/shop\/products\/395efffd049bc8d3375862cf13c0e16a.webp?v=1672889275"},"aspect_ratio":1.0,"height":800,"media_type":"image","src":"\/\/www.suerteyay.com\/cdn\/shop\/products\/395efffd049bc8d3375862cf13c0e16a.webp?v=1672889275","width":800},{"alt":null,"id":23526719455321,"position":3,"preview_image":{"aspect_ratio":1.0,"height":800,"width":800,"src":"\/\/www.suerteyay.com\/cdn\/shop\/products\/d665bb927c8afb9603e61b42fb0373da.webp?v=1672889275"},"aspect_ratio":1.0,"height":800,"media_type":"image","src":"\/\/www.suerteyay.com\/cdn\/shop\/products\/d665bb927c8afb9603e61b42fb0373da.webp?v=1672889275","width":800},{"alt":null,"id":23526719488089,"position":4,"preview_image":{"aspect_ratio":1.0,"height":800,"width":800,"src":"\/\/www.suerteyay.com\/cdn\/shop\/products\/81e662ba8bdd6615f3b7b2e502de3b09.webp?v=1672889275"},"aspect_ratio":1.0,"height":800,"media_type":"image","src":"\/\/www.suerteyay.com\/cdn\/shop\/products\/81e662ba8bdd6615f3b7b2e502de3b09.webp?v=1672889275","width":800},{"alt":null,"id":23526719520857,"position":5,"preview_image":{"aspect_ratio":1.0,"height":800,"width":800,"src":"\/\/www.suerteyay.com\/cdn\/shop\/products\/abba12fc8132df5739f3a178a11c8abe.webp?v=1672889275"},"aspect_ratio":1.0,"height":800,"media_type":"image","src":"\/\/www.suerteyay.com\/cdn\/shop\/products\/abba12fc8132df5739f3a178a11c8abe.webp?v=1672889275","width":800},{"alt":null,"id":23526719553625,"position":6,"preview_image":{"aspect_ratio":1.0,"height":800,"width":800,"src":"\/\/www.suerteyay.com\/cdn\/shop\/products\/00296a2a728e60c9c9faa579af05b4f2.webp?v=1672889275"},"aspect_ratio":1.0,"height":800,"media_type":"image","src":"\/\/www.suerteyay.com\/cdn\/shop\/products\/00296a2a728e60c9c9faa579af05b4f2.webp?v=1672889275","width":800},{"alt":null,"id":23526719586393,"position":7,"preview_image":{"aspect_ratio":1.0,"height":800,"width":800,"src":"\/\/www.suerteyay.com\/cdn\/shop\/products\/70023f66fdad58f13e0438ef48711502.webp?v=1672889275"},"aspect_ratio":1.0,"height":800,"media_type":"image","src":"\/\/www.suerteyay.com\/cdn\/shop\/products\/70023f66fdad58f13e0438ef48711502.webp?v=1672889275","width":800},{"alt":null,"id":23526719619161,"position":8,"preview_image":{"aspect_ratio":1.0,"height":800,"width":800,"src":"\/\/www.suerteyay.com\/cdn\/shop\/products\/485c79a47ee7c024fd500a20d70d3057.webp?v=1672889275"},"aspect_ratio":1.0,"height":800,"media_type":"image","src":"\/\/www.suerteyay.com\/cdn\/shop\/products\/485c79a47ee7c024fd500a20d70d3057.webp?v=1672889275","width":800},{"alt":null,"id":23526719651929,"position":9,"preview_image":{"aspect_ratio":1.0,"height":800,"width":800,"src":"\/\/www.suerteyay.com\/cdn\/shop\/products\/b6f17ea4fee008e30efcee888ca7d0fd.webp?v=1672889275"},"aspect_ratio":1.0,"height":800,"media_type":"image","src":"\/\/www.suerteyay.com\/cdn\/shop\/products\/b6f17ea4fee008e30efcee888ca7d0fd.webp?v=1672889275","width":800},{"alt":null,"id":23526719684697,"position":10,"preview_image":{"aspect_ratio":1.0,"height":800,"width":800,"src":"\/\/www.suerteyay.com\/cdn\/shop\/products\/216b7d4b5cfca3e9e58216cf5a561aa2.webp?v=1672889275"},"aspect_ratio":1.0,"height":800,"media_type":"image","src":"\/\/www.suerteyay.com\/cdn\/shop\/products\/216b7d4b5cfca3e9e58216cf5a561aa2.webp?v=1672889275","width":800},{"alt":null,"id":23526719717465,"position":11,"preview_image":{"aspect_ratio":1.0,"height":800,"width":800,"src":"\/\/www.suerteyay.com\/cdn\/shop\/products\/ea6d19abcee535ad44938d9acbb910a0.webp?v=1672889275"},"aspect_ratio":1.0,"height":800,"media_type":"image","src":"\/\/www.suerteyay.com\/cdn\/shop\/products\/ea6d19abcee535ad44938d9acbb910a0.webp?v=1672889275","width":800},{"alt":null,"id":23526719881305,"position":12,"preview_image":{"aspect_ratio":1.0,"height":800,"width":800,"src":"\/\/www.suerteyay.com\/cdn\/shop\/products\/d3b30b01333e3fba874b37eb27152cd9_7d89fd05-a18c-426c-b977-c225a505ebac.webp?v=1672889278"},"aspect_ratio":1.0,"height":800,"media_type":"image","src":"\/\/www.suerteyay.com\/cdn\/shop\/products\/d3b30b01333e3fba874b37eb27152cd9_7d89fd05-a18c-426c-b977-c225a505ebac.webp?v=1672889278","width":800}],"requires_selling_plan":false,"selling_plan_groups":[],"content":"\u003cp style=\"text-align: center;\"\u003e\u003cimg class=\"sep-lazyload lazyautosizes lazyloaded\" data-sizes=\"auto\" alt=\"\" height=\"194\" width=\"558\" data-srcset=\"https:\/\/img.staticdj.com\/f8cfb822f12540654377d242d5add127_1280.jpg 48w, https:\/\/img.staticdj.com\/f8cfb822f12540654377d242d5add127_1280.jpg 180w, https:\/\/img.staticdj.com\/f8cfb822f12540654377d242d5add127_1280.jpg 360w, https:\/\/img.staticdj.com\/f8cfb822f12540654377d242d5add127_1280.jpg 540w, https:\/\/img.staticdj.com\/f8cfb822f12540654377d242d5add127_1280.jpg 720w, https:\/\/img.staticdj.com\/f8cfb822f12540654377d242d5add127_1280.jpg 900w, https:\/\/img.staticdj.com\/f8cfb822f12540654377d242d5add127_1280.jpg 1024w, https:\/\/img.staticdj.com\/f8cfb822f12540654377d242d5add127_1280.jpg 1280w, https:\/\/img.staticdj.com\/f8cfb822f12540654377d242d5add127_1280.jpg 1366w, https:\/\/img.staticdj.com\/f8cfb822f12540654377d242d5add127_1280.jpg 1440w, https:\/\/img.staticdj.com\/f8cfb822f12540654377d242d5add127_1280.jpg 1536w, https:\/\/img.staticdj.com\/f8cfb822f12540654377d242d5add127_1280.jpg 1600w, https:\/\/img.staticdj.com\/f8cfb822f12540654377d242d5add127_1280.jpg 1920w, https:\/\/img.staticdj.com\/f8cfb822f12540654377d242d5add127_1280.jpg 2056w, https:\/\/img.staticdj.com\/f8cfb822f12540654377d242d5add127_1280.jpg 2560w, https:\/\/img.staticdj.com\/f8cfb822f12540654377d242d5add127_1280.jpg 2732w, https:\/\/img.staticdj.com\/f8cfb822f12540654377d242d5add127_1280.jpg 2880w, https:\/\/img.staticdj.com\/f8cfb822f12540654377d242d5add127_1280.jpg 3072w, https:\/\/img.staticdj.com\/f8cfb822f12540654377d242d5add127_1280.jpg 3200w, https:\/\/img.staticdj.com\/f8cfb822f12540654377d242d5add127_1280.jpg 3840w\" sizes=\"1043px\" srcset=\"https:\/\/img.staticdj.com\/f8cfb822f12540654377d242d5add127_1280.jpg 48w, https:\/\/img.staticdj.com\/f8cfb822f12540654377d242d5add127_1280.jpg 180w, https:\/\/img.staticdj.com\/f8cfb822f12540654377d242d5add127_1280.jpg 360w, https:\/\/img.staticdj.com\/f8cfb822f12540654377d242d5add127_1280.jpg 540w, https:\/\/img.staticdj.com\/f8cfb822f12540654377d242d5add127_1280.jpg 720w, https:\/\/img.staticdj.com\/f8cfb822f12540654377d242d5add127_1280.jpg 900w, https:\/\/img.staticdj.com\/f8cfb822f12540654377d242d5add127_1280.jpg 1024w, https:\/\/img.staticdj.com\/f8cfb822f12540654377d242d5add127_1280.jpg 1280w, https:\/\/img.staticdj.com\/f8cfb822f12540654377d242d5add127_1280.jpg 1366w, https:\/\/img.staticdj.com\/f8cfb822f12540654377d242d5add127_1280.jpg 1440w, https:\/\/img.staticdj.com\/f8cfb822f12540654377d242d5add127_1280.jpg 1536w, https:\/\/img.staticdj.com\/f8cfb822f12540654377d242d5add127_1280.jpg 1600w, https:\/\/img.staticdj.com\/f8cfb822f12540654377d242d5add127_1280.jpg 1920w, https:\/\/img.staticdj.com\/f8cfb822f12540654377d242d5add127_1280.jpg 2056w, https:\/\/img.staticdj.com\/f8cfb822f12540654377d242d5add127_1280.jpg 2560w, https:\/\/img.staticdj.com\/f8cfb822f12540654377d242d5add127_1280.jpg 2732w, https:\/\/img.staticdj.com\/f8cfb822f12540654377d242d5add127_1280.jpg 2880w, https:\/\/img.staticdj.com\/f8cfb822f12540654377d242d5add127_1280.jpg 3072w, https:\/\/img.staticdj.com\/f8cfb822f12540654377d242d5add127_1280.jpg 3200w, https:\/\/img.staticdj.com\/f8cfb822f12540654377d242d5add127_1280.jpg 3840w\"\u003e\u003c\/p\u003e\n\u003cp style=\"text-align: center;\"\u003eThis \u003cspan\u003e\u003cspan style=\"color: #9e5b2d;\"\u003e\u003cstrong\u003equick-fix eye \u003c\/strong\u003e\u003c\/span\u003e\u003c\/span\u003etreatment provides instant temporary results with long-term anti-aging benefits. The unique formula instantly helps tighten,\u003cspan style=\"color: #9e5b2f;\"\u003e?\u003cstrong\u003efirm, and smooth the look of the delicate eye area, temporarily minimizing the appearance of crows feet, fine lines, deep wrinkles and under-eye puffiness.\u003c\/strong\u003e\u003c\/span\u003e\u003c\/p\u003e\n\u003cp\u003e\u003cimg data-aspect-ratio=\"1.00\" data-sizes=\"auto\" height=\"400\" width=\"400\" alt=\"\" sizes=\"400px\" src=\"https:\/\/cdn.shoplazza.com\/672ca5c189e72942cf470ed88a9748ef.gif\" style=\"display: block; margin-left: auto; margin-right: auto;\"\u003e\u003c\/p\u003e\n\u003ch4\u003e\u003cem\u003e\u003cspan style=\"color: #9e5b2d;\"\u003e\u003cstrong\u003eFEATURES:\u003c\/strong\u003e\u003c\/span\u003e\u003c\/em\u003e\u003c\/h4\u003e\n\u003cul\u003e\n\u003cli\u003e\n\u003cp\u003e\u003cspan style=\"color: #b9bf97;\"\u003e\u003cstrong\u003eTemporary Firming Eye Cream\u003c\/strong\u003e\u003c\/span\u003eThis eye cream is very soothing, Tighten the lift, relieve lines, feel great on puffy lids, and stressed skin.\u003cimg data-aspect-ratio=\"1.00\" style=\"display: block; margin-left: auto; margin-right: auto;\" height=\"480\" width=\"480\" src=\"https:\/\/cdn.shoplazza.com\/edf8731c037cbacd7cde7f41bc6cbce2.webp\" alt=\"\"\u003e\u003c\/p\u003e\n\u003c\/li\u003e\n\u003cli\u003e\n\u003cp\u003e\u003cspan style=\"color: #b9bf98;\"\u003e\u003cstrong\u003eNatural Ingredients\u003c\/strong\u003e\u003c\/span\u003eNatural Ingredients to firm skin, reduce under-eye bags and dark circles, leaving your skin plumper, smoother and firmer.\u003c\/p\u003e\n\u003c\/li\u003e\n\u003cli\u003e\n\u003cp\u003e\u003cspan style=\"color: #b9bf97;\"\u003e\u003cstrong\u003eFast Absorption\u003c\/strong\u003e\u003c\/span\u003eThis Firming Eye Cream is quickly absorbed into the eye area, creating a more effective and protective moisture barrier, Leaving your skin looking Keep it cool all day.\u003cimg data-aspect-ratio=\"1.00\" style=\"display: block; margin-left: auto; margin-right: auto;\" height=\"480\" width=\"480\" src=\"https:\/\/cdn.shoplazza.com\/aacf591ca9284261edefcb7926364750.webp\" alt=\"\"\u003e\u003c\/p\u003e\n\u003c\/li\u003e\n\u003cli\u003e\n\u003cp\u003e\u003cspan style=\"color: #b9bf98;\"\u003e\u003cstrong\u003eSuitable for All Skin Types\u003c\/strong\u003e\u003c\/span\u003eEye cream goes on clear so nobody will know you are using it, Suitable for All Skin Types, Giving you plumper, smoother, firmer-feeling skin with fewer visible lines and wrinkles.\u003c\/p\u003e\n\u003c\/li\u003e\n\u003cli\u003e\n\u003cp\u003e\u003cspan style=\"color: #b9bf97;\"\u003e\u003cstrong\u003eBest Gift\u003c\/strong\u003e\u003c\/span\u003eThis Temporary Firming Eye Cream Gel is the best gift for a brother and family.\u003c\/p\u003e\n\u003c\/li\u003e\n\u003c\/ul\u003e\n\u003cp\u003e\u003cspan style=\"color: #9e5b2f;\"\u003e\u003cem\u003e\u003cstrong\u003eHOW TO USE?\u003c\/strong\u003e\u003c\/em\u003e\u003c\/span\u003e\u003c\/p\u003e\n\u003cul\u003e\n\u003cli\u003e\n\u003cp\u003e(1) Start by cleansing with a non-oily cleanser. Avoid using eye cream if possible. If you prefer to use eye cream, allow the product to fully absorb and dry.\u003c\/p\u003e\n\u003c\/li\u003e\n\u003cli\u003e\n\u003cp\u003e(2) Using fingertips or a clean, dry makeup brush, pick up a tiny amount of the product and apply onto a completely dry eye area for best results.\u003c\/p\u003e\n\u003c\/li\u003e\n\u003cli\u003e\n\u003cp\u003e(3) Using upward strokes, spread a thin layer of the gel onto the under-eye area, crows feet, 11 lines between the brows, and beneath and above the brow bone (but not on the moveable eyelid).\u003c\/p\u003e\n\u003c\/li\u003e\n\u003cli\u003e\n\u003cp\u003e(4) Let the product dry for approximately 5 minutes while remaining expressionless. Do not squint or smile.\u003c\/p\u003e\n\u003c\/li\u003e\n\u003cli\u003e\n\u003cp\u003e(5) If you notice any white residue, moisten a cotton swab (or your fingertip) and remove excess by gently patting the edges.\u003c\/p\u003e\n\u003c\/li\u003e\n\u003cli\u003e\n\u003cp\u003e(6) Once the product is completely dry, you are good to go! You can gently pat on makeup, such as eyeshadow, under-eye concealer or powder. To prolong the effects of Temporary Firming Eye Cream, avoid water-based makeup. For external use only.\u003c\/p\u003e\n\u003c\/li\u003e\n\u003c\/ul\u003e\n\u003cp\u003e\u003cimg style=\"display: block; margin-left: auto; margin-right: auto;\" data-srcset=\"https:\/\/cdn.hotishop.com\/image\/6a0ec1c2f784a0f84b2c3c1af5f32e6cbf2f3536-48.jpeg 48w,https:\/\/cdn.hotishop.com\/image\/6a0ec1c2f784a0f84b2c3c1af5f32e6cbf2f3536-180.jpeg 180w,https:\/\/cdn.hotishop.com\/image\/6a0ec1c2f784a0f84b2c3c1af5f32e6cbf2f3536-360.jpeg 360w,https:\/\/cdn.hotishop.com\/image\/6a0ec1c2f784a0f84b2c3c1af5f32e6cbf2f3536-540.jpeg 540w,https:\/\/cdn.hotishop.com\/image\/6a0ec1c2f784a0f84b2c3c1af5f32e6cbf2f3536-720.jpeg 720w,https:\/\/cdn.hotishop.com\/image\/6a0ec1c2f784a0f84b2c3c1af5f32e6cbf2f3536-900.jpeg 900w,https:\/\/cdn.hotishop.com\/image\/6a0ec1c2f784a0f84b2c3c1af5f32e6cbf2f3536-1024.jpeg 1024w,https:\/\/cdn.hotishop.com\/image\/6a0ec1c2f784a0f84b2c3c1af5f32e6cbf2f3536-1280.jpeg 1280w,https:\/\/cdn.hotishop.com\/image\/6a0ec1c2f784a0f84b2c3c1af5f32e6cbf2f3536-1366.jpeg 1366w,https:\/\/cdn.hotishop.com\/image\/6a0ec1c2f784a0f84b2c3c1af5f32e6cbf2f3536-1440.jpeg 1440w,https:\/\/cdn.hotishop.com\/image\/6a0ec1c2f784a0f84b2c3c1af5f32e6cbf2f3536-1536.jpeg 1536w,https:\/\/cdn.hotishop.com\/image\/6a0ec1c2f784a0f84b2c3c1af5f32e6cbf2f3536-1600.jpeg 1600w,https:\/\/cdn.hotishop.com\/image\/6a0ec1c2f784a0f84b2c3c1af5f32e6cbf2f3536-1920.jpeg 1920w,https:\/\/cdn.hotishop.com\/image\/6a0ec1c2f784a0f84b2c3c1af5f32e6cbf2f3536-2056.jpeg 2056w,https:\/\/cdn.hotishop.com\/image\/6a0ec1c2f784a0f84b2c3c1af5f32e6cbf2f3536-2560.jpeg 2560w,https:\/\/cdn.hotishop.com\/image\/6a0ec1c2f784a0f84b2c3c1af5f32e6cbf2f3536-2732.jpeg 2732w,https:\/\/cdn.hotishop.com\/image\/6a0ec1c2f784a0f84b2c3c1af5f32e6cbf2f3536-2880.jpeg 2880w,https:\/\/cdn.hotishop.com\/image\/6a0ec1c2f784a0f84b2c3c1af5f32e6cbf2f3536-3072.jpeg 3072w,https:\/\/cdn.hotishop.com\/image\/6a0ec1c2f784a0f84b2c3c1af5f32e6cbf2f3536-3200.jpeg 3200w,https:\/\/cdn.hotishop.com\/image\/6a0ec1c2f784a0f84b2c3c1af5f32e6cbf2f3536-3840.jpeg 3840w\" data-sizes=\"auto\" height=\"481\" width=\"491\" alt=\"\" srcset=\"https:\/\/cdn.hotishop.com\/image\/6a0ec1c2f784a0f84b2c3c1af5f32e6cbf2f3536-48.jpeg 48w,https:\/\/cdn.hotishop.com\/image\/6a0ec1c2f784a0f84b2c3c1af5f32e6cbf2f3536-180.jpeg 180w,https:\/\/cdn.hotishop.com\/image\/6a0ec1c2f784a0f84b2c3c1af5f32e6cbf2f3536-360.jpeg 360w,https:\/\/cdn.hotishop.com\/image\/6a0ec1c2f784a0f84b2c3c1af5f32e6cbf2f3536-540.jpeg 540w,https:\/\/cdn.hotishop.com\/image\/6a0ec1c2f784a0f84b2c3c1af5f32e6cbf2f3536-720.jpeg 720w,https:\/\/cdn.hotishop.com\/image\/6a0ec1c2f784a0f84b2c3c1af5f32e6cbf2f3536-900.jpeg 900w,https:\/\/cdn.hotishop.com\/image\/6a0ec1c2f784a0f84b2c3c1af5f32e6cbf2f3536-1024.jpeg 1024w,https:\/\/cdn.hotishop.com\/image\/6a0ec1c2f784a0f84b2c3c1af5f32e6cbf2f3536-1280.jpeg 1280w,https:\/\/cdn.hotishop.com\/image\/6a0ec1c2f784a0f84b2c3c1af5f32e6cbf2f3536-1366.jpeg 1366w,https:\/\/cdn.hotishop.com\/image\/6a0ec1c2f784a0f84b2c3c1af5f32e6cbf2f3536-1440.jpeg 1440w,https:\/\/cdn.hotishop.com\/image\/6a0ec1c2f784a0f84b2c3c1af5f32e6cbf2f3536-1536.jpeg 1536w,https:\/\/cdn.hotishop.com\/image\/6a0ec1c2f784a0f84b2c3c1af5f32e6cbf2f3536-1600.jpeg 1600w,https:\/\/cdn.hotishop.com\/image\/6a0ec1c2f784a0f84b2c3c1af5f32e6cbf2f3536-1920.jpeg 1920w,https:\/\/cdn.hotishop.com\/image\/6a0ec1c2f784a0f84b2c3c1af5f32e6cbf2f3536-2056.jpeg 2056w,https:\/\/cdn.hotishop.com\/image\/6a0ec1c2f784a0f84b2c3c1af5f32e6cbf2f3536-2560.jpeg 2560w,https:\/\/cdn.hotishop.com\/image\/6a0ec1c2f784a0f84b2c3c1af5f32e6cbf2f3536-2732.jpeg 2732w,https:\/\/cdn.hotishop.com\/image\/6a0ec1c2f784a0f84b2c3c1af5f32e6cbf2f3536-2880.jpeg 2880w,https:\/\/cdn.hotishop.com\/image\/6a0ec1c2f784a0f84b2c3c1af5f32e6cbf2f3536-3072.jpeg 3072w,https:\/\/cdn.hotishop.com\/image\/6a0ec1c2f784a0f84b2c3c1af5f32e6cbf2f3536-3200.jpeg 3200w,https:\/\/cdn.hotishop.com\/image\/6a0ec1c2f784a0f84b2c3c1af5f32e6cbf2f3536-3840.jpeg 3840w\" sizes=\"625px\"\u003e\u003c\/p\u003e\n\u003cul\u003e\u003c\/ul\u003e\n\u003ch4\u003e\u003cem\u003e\u003cspan style=\"color: #9e5b2d;\"\u003e\u003cstrong\u003eSPECIFICATIONS:\u003c\/strong\u003e\u003c\/span\u003e\u003c\/em\u003e\u003c\/h4\u003e\n\u003cul\u003e\n\u003cli\u003e\n\u003cp\u003e\u003cstrong\u003eWeight: \u003c\/strong\u003e\u003cspan\u003e14\u003c\/span\u003e0g\u003c\/p\u003e\n\u003c\/li\u003e\n\u003cli\u003e\n\u003cp\u003e\u003cstrong\u003eCapacity:\u003c\/strong\u003e 30ml\u003c\/p\u003e\n\u003c\/li\u003e\n\u003cli\u003e\n\u003cp\u003e\u003cstrong\u003eShelf Life:  3 \u003c\/strong\u003eyears\u003c\/p\u003e\n\u003c\/li\u003e\n\u003cli\u003e\n\u003cp\u003e\u003cstrong\u003eColor:\u003c\/strong\u003e\u003cspan\u003eBlack\u003c\/span\u003e\u003cbr\u003e\u003cspan\u003e\u003cstrong\u003e\u003cimg data-aspect-ratio=\"1.00\" style=\"display: block; margin-left: auto; margin-right: auto;\" height=\"480\" width=\"480\" src=\"https:\/\/cdn.shoplazza.com\/ffc1654291816c6516c3bea702165926.webp\" alt=\"\"\u003e\u003c\/strong\u003e\u003c\/span\u003e\u003c\/p\u003e\n\u003c\/li\u003e\n\u003c\/ul\u003e\n\u003ch4\u003e\u003cspan style=\"color: #9e5b2d;\"\u003e\u003cem\u003e\u003cstrong\u003ePACKAGE:\u003c\/strong\u003e\u003c\/em\u003e\u003c\/span\u003e\u003c\/h4\u003e\n\u003cul\u003e\n\u003cli\u003e1 x Temporary Firming Eye Cream\u003c\/li\u003e\n\u003c\/ul\u003e\n\u003cp\u003e\u003cspan style=\"color: #9e5b2d;\"\u003e\u003cem\u003e\u003cstrong\u003eNOTE:\u003c\/strong\u003e\u003c\/em\u003e\u003c\/span\u003e\u003c\/p\u003e\n\u003cul\u003e\n\u003cli\u003e\n\u003cp\u003ePlease allow slight measurement deviations due to manual measurement.\u003c\/p\u003e\n\u003c\/li\u003e\n\u003cli\u003e\n\u003cp\u003eDue to the different monitor and light effect, the actual color of the item might be slightly different from the color showed in the pictures.\u003c\/p\u003e\n\u003c\/li\u003e\n\u003c\/ul\u003e\n\u003cp\u003e \u003c\/p\u003e\n\u003cp\u003e \u003c\/p\u003e"}
Adding product to your cart

This quick-fix eye treatment provides instant temporary results with long-term anti-aging benefits. The unique formula instantly helps tighten,?firm, and smooth the look of the delicate eye area, temporarily minimizing the appearance of crows feet, fine lines, deep wrinkles and under-eye puffiness.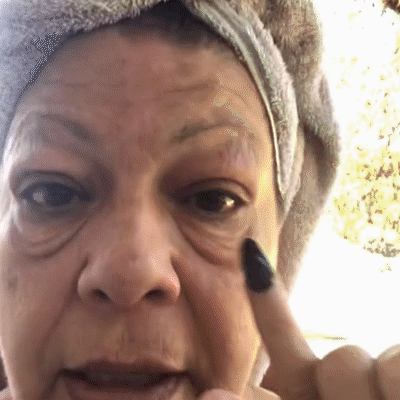 FEATURES:
Temporary Firming Eye CreamThis eye cream is very soothing, Tighten the lift, relieve lines, feel great on puffy lids, and stressed skin.

Natural IngredientsNatural Ingredients to firm skin, reduce under-eye bags and dark circles, leaving your skin plumper, smoother and firmer.

Fast AbsorptionThis Firming Eye Cream is quickly absorbed into the eye area, creating a more effective and protective moisture barrier, Leaving your skin looking Keep it cool all day.

Suitable for All Skin TypesEye cream goes on clear so nobody will know you are using it, Suitable for All Skin Types, Giving you plumper, smoother, firmer-feeling skin with fewer visible lines and wrinkles.

Best GiftThis Temporary Firming Eye Cream Gel is the best gift for a brother and family.
HOW TO USE?
(1) Start by cleansing with a non-oily cleanser. Avoid using eye cream if possible. If you prefer to use eye cream, allow the product to fully absorb and dry.

(2) Using fingertips or a clean, dry makeup brush, pick up a tiny amount of the product and apply onto a completely dry eye area for best results.

(3) Using upward strokes, spread a thin layer of the gel onto the under-eye area, crows feet, 11 lines between the brows, and beneath and above the brow bone (but not on the moveable eyelid).

(4) Let the product dry for approximately 5 minutes while remaining expressionless. Do not squint or smile.

(5) If you notice any white residue, moisten a cotton swab (or your fingertip) and remove excess by gently patting the edges.

(6) Once the product is completely dry, you are good to go! You can gently pat on makeup, such as eyeshadow, under-eye concealer or powder. To prolong the effects of Temporary Firming Eye Cream, avoid water-based makeup. For external use only.
SPECIFICATIONS:
Weight: 140g

Capacity: 30ml

Shelf Life:  3 years

Color:Black

PACKAGE:
1 x Temporary Firming Eye Cream
NOTE:
Please allow slight measurement deviations due to manual measurement.

Due to the different monitor and light effect, the actual color of the item might be slightly different from the color showed in the pictures.