💓💓
Use our 5-in-1 quilt cutting ruler

to easily cut strips, squares, diamonds, triangles, trapezoids, etc. Like a professional to sew gorgeous and unique quilts.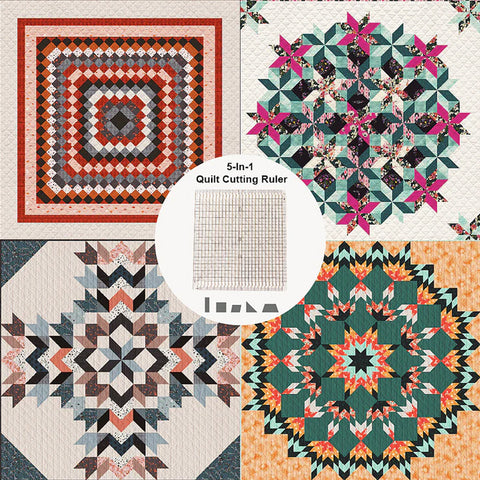 As a group of professional quilt lovers, we know that there are too many quilt templates on the market for us to choose from, and a suitable quilt template not only saves money but also saves time for us. This is why we design the 5-In-1 Quilt Cutting Ruler.
FEATURES
Save Time - Cut up to six 2 ½ inch strips or twelve 1 ½ inch strips without ever moving the tool. Reducing the rotary cutting time by up to 70%.

Save Money - Easily cut 12 to 144 squares, effectively saving your time and money on making square quilts.

Left-hand Friendly Design - Use the 30 degrees, 45 degrees, and 60-degree angles to cut trapezoids, triangles, diamonds, and parallelograms.

Easy to Use - Our exclusive gripper holds the fabric in place while cutting, eliminating miss-cuts.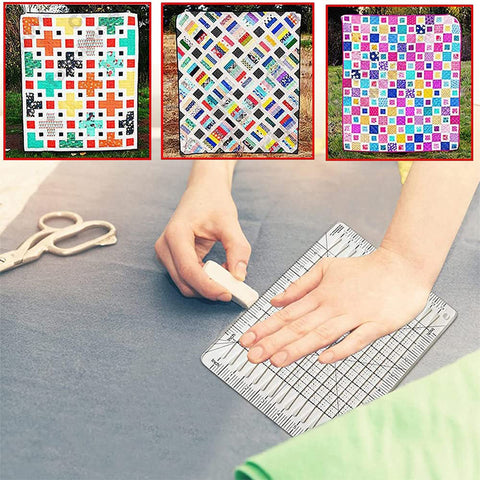 SPECIFICATIONS
Materials: Acrylic.

Thickness: 3mm.

Size: 6" X 6", 12" X 12"
PACKAGE INCLUDED 
1 × Fabulous Sewing Design 5-In-1 Quilt Cutting Ruler