{"id":6608659546201,"title":"Soft Bait Silicone Fishing Lures Hooks","handle":"soft-bait-silicone-fishing-lures-hooks","description":"\u003cp data-mce-fragment=\"1\"\u003e\u003cspan style=\"color: #ff2a00;\"\u003e\u003cstrong data-mce-fragment=\"1\"\u003e\u003cimg src=\"https:\/\/cdn.xshoppy.shop\/uploader\/df5dd9301c7615c09270bf09d9dc02b3.gif\" sizes=\"400px\" width=\"400\" style=\"box-sizing: border-box; border: 0px none; max-width: 100%; margin: 0px auto; height: auto; display: block;\" alt=\"\" data-src=\"https:\/\/img.staticdj.com\/7914d5485ddb2276e5ef63ce0fb62a9f.gif\" data-sizes=\"auto\" class=\"sep-lazyload lazyautosizes lazyloaded\" data-mce-src=\"https:\/\/cdn.xshoppy.shop\/uploader\/df5dd9301c7615c09270bf09d9dc02b3.gif\" data-mce-fragment=\"1\"\u003e\u003c\/strong\u003e\u003c\/span\u003e\u003c\/p\u003e\n\u003cdiv style=\"text-align: center;\"\u003e\u003cspan style=\"box-sizing: border-box; color: #000000;\" data-mce-fragment=\"1\"\u003e\u003cstrong style=\"box-sizing: border-box; font-weight: bold;\" data-mce-fragment=\"1\"\u003eThe Spider features a self-righting ballast in its sternum to ensure a consistent natural action that aligns with the realism of the design.\u003c\/strong\u003e\u003c\/span\u003e\u003c\/div\u003e\n\u003cdiv style=\"text-align: center;\"\u003e\u003cspan style=\"box-sizing: border-box; color: #000000;\" data-mce-fragment=\"1\"\u003e\u003cstrong style=\"box-sizing: border-box; font-weight: bold;\" data-mce-fragment=\"1\"\u003e\u003cimg src=\"https:\/\/cdn.xshoppy.shop\/uploader\/d142bb83cd2182cd9b452dd52d64befa.gif\" sizes=\"400px\" width=\"400\" style=\"box-sizing: border-box; border: 0px none; max-width: 100%; margin: 0px; height: auto;\" alt=\"\" data-src=\"https:\/\/img.staticdj.com\/27ac2b737f0a2f8ea7e45158637bab6d.gif\" data-sizes=\"auto\" class=\"sep-lazyload lazyautosizes lazyloaded\" data-mce-src=\"https:\/\/cdn.xshoppy.shop\/uploader\/d142bb83cd2182cd9b452dd52d64befa.gif\" data-mce-fragment=\"1\"\u003e\u003c\/strong\u003e\u003c\/span\u003e\u003c\/div\u003e\n\u003cdiv style=\"text-align: center;\"\u003e\u003cspan style=\"box-sizing: border-box; color: #000000;\" data-mce-fragment=\"1\"\u003e\u003cstrong style=\"box-sizing: border-box; font-weight: bold;\" data-mce-fragment=\"1\"\u003e😍Weedless hollow body topwater\u003c\/strong\u003e\u003c\/span\u003e\u003c\/div\u003e\n\u003cdiv style=\"text-align: center;\"\u003e\n\u003cdiv class=\"product-info__desc-tab-content\"\u003e\n\u003cstrong style=\"box-sizing: border-box; font-weight: bold;\" data-mce-fragment=\"1\"\u003e🦈Features a self-righting ballast in its sternum\u003c\/strong\u003e\n\u003cp style=\"box-sizing: border-box; margin: 0px 0px 25px; color: #333029; font-family: 'Roboto Condensed', sans-serif; font-size: 18px; font-style: normal; font-variant-ligatures: normal; font-variant-caps: normal; font-weight: 400; letter-spacing: 0.45px; orphans: 2; text-align: start; text-indent: 0px; text-transform: none; white-space: normal; widows: 2; word-spacing: 0px; -webkit-text-stroke-width: 0px; background-color: #ffffff; text-decoration-style: initial; text-decoration-color: initial;\" data-mce-fragment=\"1\"\u003e\u003cimg src=\"https:\/\/cdn.xshoppy.shop\/uploader\/59ec13b572b47b283702043348ce3bd3.gif\" sizes=\"400px\" data-aspect-ratio=\"1.00\" style=\"box-sizing: border-box; border: 0px none; max-width: 100%; margin: 0px auto; height: auto; display: block;\" height=\"400\" width=\"400\" alt=\"\" data-src=\"https:\/\/img.staticdj.com\/517b6583c920ed7c8d35203d36f028d2.gif\" data-sizes=\"auto\" class=\"sep-lazyload lazyautosizes lazyloaded\" data-mce-src=\"https:\/\/cdn.xshoppy.shop\/uploader\/59ec13b572b47b283702043348ce3bd3.gif\" data-mce-fragment=\"1\"\u003e\u003c\/p\u003e\n\u003cdiv style=\"box-sizing: border-box; margin-bottom: 0px; color: #333029; font-family: 'Roboto Condensed', sans-serif; font-size: 18px; font-style: normal; font-variant-ligatures: normal; font-variant-caps: normal; font-weight: 400; letter-spacing: 0.45px; orphans: 2; text-align: start; text-indent: 0px; text-transform: none; white-space: normal; widows: 2; word-spacing: 0px; -webkit-text-stroke-width: 0px; background-color: #ffffff; text-decoration-style: initial; text-decoration-color: initial;\" data-csa-c-id=\"dutmzn-j460f5-bsob7l-5n2mff\" data-mce-fragment=\"1\"\u003e\n\u003cdiv style=\"box-sizing: border-box;\" data-a-expander-collapsed-height=\"700\" data-a-expander-name=\"aplus-module-expander\" aria-live=\"polite\" data-mce-fragment=\"1\"\u003e\n\u003cdiv style=\"box-sizing: border-box;\" aria-expanded=\"false\" data-mce-fragment=\"1\"\u003e\u003c\/div\u003e\n\u003c\/div\u003e\n\u003c\/div\u003e\n\u003c\/div\u003e\n\u003c\/div\u003e\n\u003cp data-mce-fragment=\"1\"\u003e\u003cspan style=\"color: #ff2a00;\"\u003e\u003cstrong data-mce-fragment=\"1\"\u003eFEATURES\u003c\/strong\u003e\u003c\/span\u003e\u003c\/p\u003e\n\u003cul class=\"a-unordered-list a-vertical a-spacing-mini\"\u003e\n\u003cli\u003e\n\u003cp\u003e\u003cspan class=\"a-list-item\"\u003e\u003cstrong\u003eHigh Strength hook\u003c\/strong\u003e design to secure capture on topwater strikes.\u003c\/span\u003e\u003c\/p\u003e\n\u003c\/li\u003e\n\u003cli\u003e\n\u003cp\u003e\u003cspan class=\"a-list-item\"\u003e\u003cstrong\u003eBrilliant Natural Spider Pattern\u003c\/strong\u003e, durable ABS material and sharper hooks. Lifelike patterns, create lifelike action to attract in both saltwater and freshwater\u003c\/span\u003e\u003c\/p\u003e\n\u003c\/li\u003e\n\u003cli\u003e\n\u003cp\u003e\u003cspan class=\"a-list-item\"\u003e\u003cstrong\u003eHollow body top water\u003c\/strong\u003e Features a self-righting ballast in its sternum. There are two steel balls in the belly, which can make the sound to attract fish while ensuring the balance of the body.\u003c\/span\u003e\u003c\/p\u003e\n\u003c\/li\u003e\n\u003cli\u003e\n\u003cp\u003e\u003cspan class=\"a-list-item\"\u003e\u003cstrong\u003eSuitable for saltwater and freshwater fish:\u003c\/strong\u003e Barram-undi, Yellowbelly, Flathead, Mangrove jack, Mackerel, Redfin, Bass, Cod, Trevally, Salmon, Mulloway, Trout, Bream, Skipjack, Scad.\u003c\/span\u003e\u003c\/p\u003e\n\u003c\/li\u003e\n\u003c\/ul\u003e\n\u003cp data-mce-fragment=\"1\"\u003e\u003cspan style=\"color: #ff2a00;\"\u003e\u003cstrong data-mce-fragment=\"1\"\u003eSPECIFICATIONS\u003c\/strong\u003e\u003c\/span\u003e\u003c\/p\u003e\n\u003cul\u003e\n\u003cli\u003e\n\u003cp\u003e\u003cstrong data-mce-fragment=\"1\"\u003eMaterial:\u003c\/strong\u003e ABS; steel\u003c\/p\u003e\n\u003c\/li\u003e\n\u003cli\u003e\n\u003cp\u003e\u003cstrong data-mce-fragment=\"1\"\u003eSize:\u003c\/strong\u003e length about 3.3 inch\u003c\/p\u003e\n\u003c\/li\u003e\n\u003cli\u003e\n\u003cp\u003e\u003cstrong\u003eColor:\u003c\/strong\u003e orange, brown, blue, green, gray\u003c\/p\u003e\n\u003c\/li\u003e\n\u003cli\u003e\n\u003cp\u003e\u003cstrong\u003ePackage:\u003c\/strong\u003e 1 * Soft Bait Silicone Fishing Lures Hook\u003c\/p\u003e\n\u003c\/li\u003e\n\u003c\/ul\u003e\n\u003cp data-mce-fragment=\"1\"\u003e\u003cspan style=\"color: #ff2a00;\"\u003e\u003cstrong data-mce-fragment=\"1\"\u003eNOTE\u003c\/strong\u003e\u003c\/span\u003e\u003c\/p\u003e\n\u003cul\u003e\n\u003cli\u003ePlease allow slight measurement deviations due to manual measurement.\u003c\/li\u003e\n\u003cli\u003eDue to the different monitor and light effect, the actual color of the item might be slightly different from the color showed in the pictures.\u003c\/li\u003e\n\u003c\/ul\u003e","published_at":"2021-07-07T23:46:47-10:00","created_at":"2021-07-07T23:46:55-10:00","vendor":"Suerteyay","type":"Accessories","tags":["tool"],"price":1499,"price_min":1499,"price_max":1499,"available":true,"price_varies":false,"compare_at_price":2999,"compare_at_price_min":2999,"compare_at_price_max":2999,"compare_at_price_varies":false,"variants":[{"id":39379673088089,"title":"orange","option1":"orange","option2":null,"option3":null,"sku":"CP18610-X13952","requires_shipping":true,"taxable":false,"featured_image":null,"available":true,"name":"Soft Bait Silicone Fishing Lures Hooks - orange","public_title":"orange","options":["orange"],"price":1499,"weight":0,"compare_at_price":2999,"inventory_management":null,"barcode":null,"requires_selling_plan":false,"selling_plan_allocations":[],"quantity_rule":{"min":1,"max":null,"increment":1}},{"id":39379673120857,"title":"brown","option1":"brown","option2":null,"option3":null,"sku":"CP18610-X13953","requires_shipping":true,"taxable":false,"featured_image":null,"available":true,"name":"Soft Bait Silicone Fishing Lures Hooks - brown","public_title":"brown","options":["brown"],"price":1499,"weight":0,"compare_at_price":2999,"inventory_management":null,"barcode":null,"requires_selling_plan":false,"selling_plan_allocations":[],"quantity_rule":{"min":1,"max":null,"increment":1}},{"id":39379673153625,"title":"dark blue","option1":"dark blue","option2":null,"option3":null,"sku":"CP18610-X13954","requires_shipping":true,"taxable":false,"featured_image":null,"available":true,"name":"Soft Bait Silicone Fishing Lures Hooks - dark blue","public_title":"dark blue","options":["dark blue"],"price":1499,"weight":0,"compare_at_price":2999,"inventory_management":null,"barcode":null,"requires_selling_plan":false,"selling_plan_allocations":[],"quantity_rule":{"min":1,"max":null,"increment":1}},{"id":39379673186393,"title":"green","option1":"green","option2":null,"option3":null,"sku":"CP18610-X13955","requires_shipping":true,"taxable":false,"featured_image":null,"available":true,"name":"Soft Bait Silicone Fishing Lures Hooks - green","public_title":"green","options":["green"],"price":1499,"weight":0,"compare_at_price":2999,"inventory_management":null,"barcode":null,"requires_selling_plan":false,"selling_plan_allocations":[],"quantity_rule":{"min":1,"max":null,"increment":1}},{"id":39379673219161,"title":"gray","option1":"gray","option2":null,"option3":null,"sku":"CP18610-X13956","requires_shipping":true,"taxable":false,"featured_image":null,"available":true,"name":"Soft Bait Silicone Fishing Lures Hooks - gray","public_title":"gray","options":["gray"],"price":1499,"weight":0,"compare_at_price":2999,"inventory_management":null,"barcode":null,"requires_selling_plan":false,"selling_plan_allocations":[],"quantity_rule":{"min":1,"max":null,"increment":1}}],"images":["\/\/www.suerteyay.com\/cdn\/shop\/products\/dda0301e7320cf7978b147fa21f9380c_1080x_2b58e628-3fc1-46d5-a717-b5a60ff9ff71.jpg?v=1625737616","\/\/www.suerteyay.com\/cdn\/shop\/products\/3_c5c81dd7-1a03-4990-bd84-e6b680c71b88.jpg?v=1625737616","\/\/www.suerteyay.com\/cdn\/shop\/products\/67eabcd291b34fabfb53a697ba3235db_1080x_aa58f1a9-9796-416c-af4c-f80033df4c99.jpg?v=1625737616","\/\/www.suerteyay.com\/cdn\/shop\/products\/1_c0b80019-83ce-4104-84bc-e58fc8b68d9c.jpg?v=1625737616","\/\/www.suerteyay.com\/cdn\/shop\/products\/2_c3605690-ab09-44d3-ae7e-32c67668c4aa.jpg?v=1625737616","\/\/www.suerteyay.com\/cdn\/shop\/products\/4_8cd05cfb-8b79-498b-b620-4654ec05570d.jpg?v=1625737616","\/\/www.suerteyay.com\/cdn\/shop\/products\/5_1e2d1d30-cae9-43b2-b772-f7d7236a5b00.jpg?v=1625737616","\/\/www.suerteyay.com\/cdn\/shop\/products\/6_1e5c28b3-e2a4-4b9d-b0f8-5e5e68bb45a5.jpg?v=1625737616"],"featured_image":"\/\/www.suerteyay.com\/cdn\/shop\/products\/dda0301e7320cf7978b147fa21f9380c_1080x_2b58e628-3fc1-46d5-a717-b5a60ff9ff71.jpg?v=1625737616","options":["Color"],"media":[{"alt":null,"id":20546625699929,"position":1,"preview_image":{"aspect_ratio":1.001,"height":1079,"width":1080,"src":"\/\/www.suerteyay.com\/cdn\/shop\/products\/dda0301e7320cf7978b147fa21f9380c_1080x_2b58e628-3fc1-46d5-a717-b5a60ff9ff71.jpg?v=1625737616"},"aspect_ratio":1.001,"height":1079,"media_type":"image","src":"\/\/www.suerteyay.com\/cdn\/shop\/products\/dda0301e7320cf7978b147fa21f9380c_1080x_2b58e628-3fc1-46d5-a717-b5a60ff9ff71.jpg?v=1625737616","width":1080},{"alt":null,"id":20546625732697,"position":2,"preview_image":{"aspect_ratio":1.0,"height":800,"width":800,"src":"\/\/www.suerteyay.com\/cdn\/shop\/products\/3_c5c81dd7-1a03-4990-bd84-e6b680c71b88.jpg?v=1625737616"},"aspect_ratio":1.0,"height":800,"media_type":"image","src":"\/\/www.suerteyay.com\/cdn\/shop\/products\/3_c5c81dd7-1a03-4990-bd84-e6b680c71b88.jpg?v=1625737616","width":800},{"alt":null,"id":20546625765465,"position":3,"preview_image":{"aspect_ratio":1.0,"height":1080,"width":1080,"src":"\/\/www.suerteyay.com\/cdn\/shop\/products\/67eabcd291b34fabfb53a697ba3235db_1080x_aa58f1a9-9796-416c-af4c-f80033df4c99.jpg?v=1625737616"},"aspect_ratio":1.0,"height":1080,"media_type":"image","src":"\/\/www.suerteyay.com\/cdn\/shop\/products\/67eabcd291b34fabfb53a697ba3235db_1080x_aa58f1a9-9796-416c-af4c-f80033df4c99.jpg?v=1625737616","width":1080},{"alt":null,"id":20546625798233,"position":4,"preview_image":{"aspect_ratio":1.0,"height":800,"width":800,"src":"\/\/www.suerteyay.com\/cdn\/shop\/products\/1_c0b80019-83ce-4104-84bc-e58fc8b68d9c.jpg?v=1625737616"},"aspect_ratio":1.0,"height":800,"media_type":"image","src":"\/\/www.suerteyay.com\/cdn\/shop\/products\/1_c0b80019-83ce-4104-84bc-e58fc8b68d9c.jpg?v=1625737616","width":800},{"alt":null,"id":20546625831001,"position":5,"preview_image":{"aspect_ratio":1.0,"height":800,"width":800,"src":"\/\/www.suerteyay.com\/cdn\/shop\/products\/2_c3605690-ab09-44d3-ae7e-32c67668c4aa.jpg?v=1625737616"},"aspect_ratio":1.0,"height":800,"media_type":"image","src":"\/\/www.suerteyay.com\/cdn\/shop\/products\/2_c3605690-ab09-44d3-ae7e-32c67668c4aa.jpg?v=1625737616","width":800},{"alt":null,"id":20546625863769,"position":6,"preview_image":{"aspect_ratio":1.0,"height":800,"width":800,"src":"\/\/www.suerteyay.com\/cdn\/shop\/products\/4_8cd05cfb-8b79-498b-b620-4654ec05570d.jpg?v=1625737616"},"aspect_ratio":1.0,"height":800,"media_type":"image","src":"\/\/www.suerteyay.com\/cdn\/shop\/products\/4_8cd05cfb-8b79-498b-b620-4654ec05570d.jpg?v=1625737616","width":800},{"alt":null,"id":20546625896537,"position":7,"preview_image":{"aspect_ratio":1.0,"height":800,"width":800,"src":"\/\/www.suerteyay.com\/cdn\/shop\/products\/5_1e2d1d30-cae9-43b2-b772-f7d7236a5b00.jpg?v=1625737616"},"aspect_ratio":1.0,"height":800,"media_type":"image","src":"\/\/www.suerteyay.com\/cdn\/shop\/products\/5_1e2d1d30-cae9-43b2-b772-f7d7236a5b00.jpg?v=1625737616","width":800},{"alt":null,"id":20546625929305,"position":8,"preview_image":{"aspect_ratio":1.0,"height":800,"width":800,"src":"\/\/www.suerteyay.com\/cdn\/shop\/products\/6_1e5c28b3-e2a4-4b9d-b0f8-5e5e68bb45a5.jpg?v=1625737616"},"aspect_ratio":1.0,"height":800,"media_type":"image","src":"\/\/www.suerteyay.com\/cdn\/shop\/products\/6_1e5c28b3-e2a4-4b9d-b0f8-5e5e68bb45a5.jpg?v=1625737616","width":800}],"requires_selling_plan":false,"selling_plan_groups":[],"content":"\u003cp data-mce-fragment=\"1\"\u003e\u003cspan style=\"color: #ff2a00;\"\u003e\u003cstrong data-mce-fragment=\"1\"\u003e\u003cimg src=\"https:\/\/cdn.xshoppy.shop\/uploader\/df5dd9301c7615c09270bf09d9dc02b3.gif\" sizes=\"400px\" width=\"400\" style=\"box-sizing: border-box; border: 0px none; max-width: 100%; margin: 0px auto; height: auto; display: block;\" alt=\"\" data-src=\"https:\/\/img.staticdj.com\/7914d5485ddb2276e5ef63ce0fb62a9f.gif\" data-sizes=\"auto\" class=\"sep-lazyload lazyautosizes lazyloaded\" data-mce-src=\"https:\/\/cdn.xshoppy.shop\/uploader\/df5dd9301c7615c09270bf09d9dc02b3.gif\" data-mce-fragment=\"1\"\u003e\u003c\/strong\u003e\u003c\/span\u003e\u003c\/p\u003e\n\u003cdiv style=\"text-align: center;\"\u003e\u003cspan style=\"box-sizing: border-box; color: #000000;\" data-mce-fragment=\"1\"\u003e\u003cstrong style=\"box-sizing: border-box; font-weight: bold;\" data-mce-fragment=\"1\"\u003eThe Spider features a self-righting ballast in its sternum to ensure a consistent natural action that aligns with the realism of the design.\u003c\/strong\u003e\u003c\/span\u003e\u003c\/div\u003e\n\u003cdiv style=\"text-align: center;\"\u003e\u003cspan style=\"box-sizing: border-box; color: #000000;\" data-mce-fragment=\"1\"\u003e\u003cstrong style=\"box-sizing: border-box; font-weight: bold;\" data-mce-fragment=\"1\"\u003e\u003cimg src=\"https:\/\/cdn.xshoppy.shop\/uploader\/d142bb83cd2182cd9b452dd52d64befa.gif\" sizes=\"400px\" width=\"400\" style=\"box-sizing: border-box; border: 0px none; max-width: 100%; margin: 0px; height: auto;\" alt=\"\" data-src=\"https:\/\/img.staticdj.com\/27ac2b737f0a2f8ea7e45158637bab6d.gif\" data-sizes=\"auto\" class=\"sep-lazyload lazyautosizes lazyloaded\" data-mce-src=\"https:\/\/cdn.xshoppy.shop\/uploader\/d142bb83cd2182cd9b452dd52d64befa.gif\" data-mce-fragment=\"1\"\u003e\u003c\/strong\u003e\u003c\/span\u003e\u003c\/div\u003e\n\u003cdiv style=\"text-align: center;\"\u003e\u003cspan style=\"box-sizing: border-box; color: #000000;\" data-mce-fragment=\"1\"\u003e\u003cstrong style=\"box-sizing: border-box; font-weight: bold;\" data-mce-fragment=\"1\"\u003e😍Weedless hollow body topwater\u003c\/strong\u003e\u003c\/span\u003e\u003c\/div\u003e\n\u003cdiv style=\"text-align: center;\"\u003e\n\u003cdiv class=\"product-info__desc-tab-content\"\u003e\n\u003cstrong style=\"box-sizing: border-box; font-weight: bold;\" data-mce-fragment=\"1\"\u003e🦈Features a self-righting ballast in its sternum\u003c\/strong\u003e\n\u003cp style=\"box-sizing: border-box; margin: 0px 0px 25px; color: #333029; font-family: 'Roboto Condensed', sans-serif; font-size: 18px; font-style: normal; font-variant-ligatures: normal; font-variant-caps: normal; font-weight: 400; letter-spacing: 0.45px; orphans: 2; text-align: start; text-indent: 0px; text-transform: none; white-space: normal; widows: 2; word-spacing: 0px; -webkit-text-stroke-width: 0px; background-color: #ffffff; text-decoration-style: initial; text-decoration-color: initial;\" data-mce-fragment=\"1\"\u003e\u003cimg src=\"https:\/\/cdn.xshoppy.shop\/uploader\/59ec13b572b47b283702043348ce3bd3.gif\" sizes=\"400px\" data-aspect-ratio=\"1.00\" style=\"box-sizing: border-box; border: 0px none; max-width: 100%; margin: 0px auto; height: auto; display: block;\" height=\"400\" width=\"400\" alt=\"\" data-src=\"https:\/\/img.staticdj.com\/517b6583c920ed7c8d35203d36f028d2.gif\" data-sizes=\"auto\" class=\"sep-lazyload lazyautosizes lazyloaded\" data-mce-src=\"https:\/\/cdn.xshoppy.shop\/uploader\/59ec13b572b47b283702043348ce3bd3.gif\" data-mce-fragment=\"1\"\u003e\u003c\/p\u003e\n\u003cdiv style=\"box-sizing: border-box; margin-bottom: 0px; color: #333029; font-family: 'Roboto Condensed', sans-serif; font-size: 18px; font-style: normal; font-variant-ligatures: normal; font-variant-caps: normal; font-weight: 400; letter-spacing: 0.45px; orphans: 2; text-align: start; text-indent: 0px; text-transform: none; white-space: normal; widows: 2; word-spacing: 0px; -webkit-text-stroke-width: 0px; background-color: #ffffff; text-decoration-style: initial; text-decoration-color: initial;\" data-csa-c-id=\"dutmzn-j460f5-bsob7l-5n2mff\" data-mce-fragment=\"1\"\u003e\n\u003cdiv style=\"box-sizing: border-box;\" data-a-expander-collapsed-height=\"700\" data-a-expander-name=\"aplus-module-expander\" aria-live=\"polite\" data-mce-fragment=\"1\"\u003e\n\u003cdiv style=\"box-sizing: border-box;\" aria-expanded=\"false\" data-mce-fragment=\"1\"\u003e\u003c\/div\u003e\n\u003c\/div\u003e\n\u003c\/div\u003e\n\u003c\/div\u003e\n\u003c\/div\u003e\n\u003cp data-mce-fragment=\"1\"\u003e\u003cspan style=\"color: #ff2a00;\"\u003e\u003cstrong data-mce-fragment=\"1\"\u003eFEATURES\u003c\/strong\u003e\u003c\/span\u003e\u003c\/p\u003e\n\u003cul class=\"a-unordered-list a-vertical a-spacing-mini\"\u003e\n\u003cli\u003e\n\u003cp\u003e\u003cspan class=\"a-list-item\"\u003e\u003cstrong\u003eHigh Strength hook\u003c\/strong\u003e design to secure capture on topwater strikes.\u003c\/span\u003e\u003c\/p\u003e\n\u003c\/li\u003e\n\u003cli\u003e\n\u003cp\u003e\u003cspan class=\"a-list-item\"\u003e\u003cstrong\u003eBrilliant Natural Spider Pattern\u003c\/strong\u003e, durable ABS material and sharper hooks. Lifelike patterns, create lifelike action to attract in both saltwater and freshwater\u003c\/span\u003e\u003c\/p\u003e\n\u003c\/li\u003e\n\u003cli\u003e\n\u003cp\u003e\u003cspan class=\"a-list-item\"\u003e\u003cstrong\u003eHollow body top water\u003c\/strong\u003e Features a self-righting ballast in its sternum. There are two steel balls in the belly, which can make the sound to attract fish while ensuring the balance of the body.\u003c\/span\u003e\u003c\/p\u003e\n\u003c\/li\u003e\n\u003cli\u003e\n\u003cp\u003e\u003cspan class=\"a-list-item\"\u003e\u003cstrong\u003eSuitable for saltwater and freshwater fish:\u003c\/strong\u003e Barram-undi, Yellowbelly, Flathead, Mangrove jack, Mackerel, Redfin, Bass, Cod, Trevally, Salmon, Mulloway, Trout, Bream, Skipjack, Scad.\u003c\/span\u003e\u003c\/p\u003e\n\u003c\/li\u003e\n\u003c\/ul\u003e\n\u003cp data-mce-fragment=\"1\"\u003e\u003cspan style=\"color: #ff2a00;\"\u003e\u003cstrong data-mce-fragment=\"1\"\u003eSPECIFICATIONS\u003c\/strong\u003e\u003c\/span\u003e\u003c\/p\u003e\n\u003cul\u003e\n\u003cli\u003e\n\u003cp\u003e\u003cstrong data-mce-fragment=\"1\"\u003eMaterial:\u003c\/strong\u003e ABS; steel\u003c\/p\u003e\n\u003c\/li\u003e\n\u003cli\u003e\n\u003cp\u003e\u003cstrong data-mce-fragment=\"1\"\u003eSize:\u003c\/strong\u003e length about 3.3 inch\u003c\/p\u003e\n\u003c\/li\u003e\n\u003cli\u003e\n\u003cp\u003e\u003cstrong\u003eColor:\u003c\/strong\u003e orange, brown, blue, green, gray\u003c\/p\u003e\n\u003c\/li\u003e\n\u003cli\u003e\n\u003cp\u003e\u003cstrong\u003ePackage:\u003c\/strong\u003e 1 * Soft Bait Silicone Fishing Lures Hook\u003c\/p\u003e\n\u003c\/li\u003e\n\u003c\/ul\u003e\n\u003cp data-mce-fragment=\"1\"\u003e\u003cspan style=\"color: #ff2a00;\"\u003e\u003cstrong data-mce-fragment=\"1\"\u003eNOTE\u003c\/strong\u003e\u003c\/span\u003e\u003c\/p\u003e\n\u003cul\u003e\n\u003cli\u003ePlease allow slight measurement deviations due to manual measurement.\u003c\/li\u003e\n\u003cli\u003eDue to the different monitor and light effect, the actual color of the item might be slightly different from the color showed in the pictures.\u003c\/li\u003e\n\u003c\/ul\u003e"}
Adding product to your cart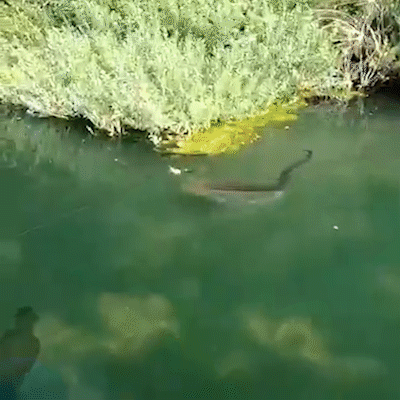 The Spider features a self-righting ballast in its sternum to ensure a consistent natural action that aligns with the realism of the design.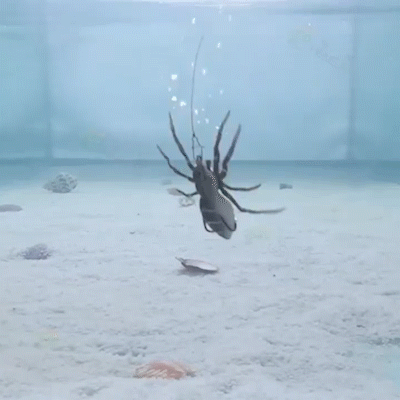 😍Weedless hollow body topwater
🦈Features a self-righting ballast in its sternum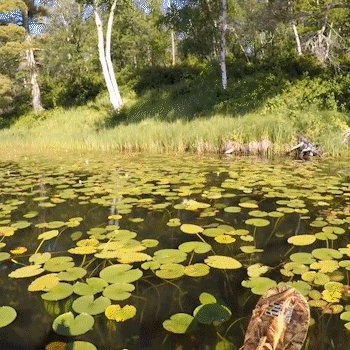 FEATURES
High Strength hook design to secure capture on topwater strikes.

Brilliant Natural Spider Pattern, durable ABS material and sharper hooks. Lifelike patterns, create lifelike action to attract in both saltwater and freshwater

Hollow body top water Features a self-righting ballast in its sternum. There are two steel balls in the belly, which can make the sound to attract fish while ensuring the balance of the body.

Suitable for saltwater and freshwater fish: Barram-undi, Yellowbelly, Flathead, Mangrove jack, Mackerel, Redfin, Bass, Cod, Trevally, Salmon, Mulloway, Trout, Bream, Skipjack, Scad.
SPECIFICATIONS
Material: ABS; steel

Size: length about 3.3 inch

Color: orange, brown, blue, green, gray

Package: 1 * Soft Bait Silicone Fishing Lures Hook
NOTE
Please allow slight measurement deviations due to manual measurement.
Due to the different monitor and light effect, the actual color of the item might be slightly different from the color showed in the pictures.