{"id":7237985927257,"title":"Plus Size Women's One-piece Hip Sling Underwear","handle":"plus-size-womens-one-piece-hip-sling-underwear-1","description":"\u003ch3 style=\"text-align: center;\"\u003e\u003cspan style=\"color: #fc0404;\"\u003eSMOOTHS YOU OUT FOR A SLIMMER LOOK!\u003c\/span\u003e\u003c\/h3\u003e\n\u003cp\u003e\u003cimg alt=\"\" src=\"https:\/\/cdn.hotishop.com\/image\/2022\/07\/ee5e169ce1b6ca7b230dbbfa36698d414df4c044cd35f6a5d624cf30a4760a6d.gif\" style=\"display: block; margin-left: auto; margin-right: auto;\"\u003e\u003c\/p\u003e\n\u003cp style=\"text-align: center;\"\u003eSnatched accentuates your body in all of the right places giving you an unmatched\u003cspan\u003e \u003c\/span\u003e\u003cem\u003e\u003cstrong\u003esmoother\u003c\/strong\u003e\u003c\/em\u003e, \u003cem\u003e\u003cstrong\u003eslimmer\u003c\/strong\u003e\u003c\/em\u003e look!\u003c\/p\u003e\n\u003ch3 style=\"text-align: center;\"\u003e\u003cspan style=\"color: #f90000;\"\u003eYOUR CONFIDENCE WILL GO THROUGH THE ROOF WHEN YOU SEE YOURSELF IN THIS!\u003c\/span\u003e\u003c\/h3\u003e\n\u003cp\u003e\u003cimg alt=\"\" src=\"https:\/\/cdn.hotishop.com\/image\/2022\/07\/40cb9b4a6c79fb3257c01fbc8b6264ba88de88069728d6f81d0a7cad46b6312d.gif\" style=\"display: block; margin-left: auto; margin-right: auto;\"\u003e\u003c\/p\u003e\n\u003cp style=\"text-align: center;\"\u003eImagine the \u003cem\u003e\u003cstrong\u003epure joy\u003c\/strong\u003e\u003c\/em\u003e you will feel when you see how good you look in this. The rush of endorphins you get when you \u003cem\u003e\u003cstrong\u003efeel\u003c\/strong\u003e\u003c\/em\u003e and \u003cem\u003e\u003cstrong\u003elook\u003c\/strong\u003e\u003c\/em\u003e good is \u003cem\u003e\u003cstrong\u003eunmatched\u003c\/strong\u003e\u003c\/em\u003e! Snatched gives you all of the \u003cem\u003e\u003cstrong\u003econfidence\u003c\/strong\u003e\u003c\/em\u003e you will ever need!\u003c\/p\u003e\n\u003ch3 data-mce-fragment=\"1\"\u003e\u003cspan style=\"color: #ff2a00;\" data-mce-fragment=\"1\"\u003eFEATURES\u003c\/span\u003e\u003c\/h3\u003e\n\u003cul data-mce-fragment=\"1\"\u003e\n\u003cli data-mce-fragment=\"1\"\u003e\n\u003cp data-mce-fragment=\"1\"\u003e\u003cstrong data-mce-fragment=\"1\"\u003e\u003cspan data-mce-fragment=\"1\"\u003eMaterial:\u003c\/span\u003e\u003c\/strong\u003e\u003cspan data-mce-fragment=\"1\"\u003e Made of nylon, spandex, polyester and mesh lining, which can hide the tummy and shape your curve in a stylish way, while the full soft lining provides extra skin protection.\u003c\/span\u003e\u003c\/p\u003e\n\u003c\/li\u003e\n\u003cli data-mce-fragment=\"1\"\u003e\n\u003cp data-mce-fragment=\"1\"\u003e\u003cstrong data-mce-fragment=\"1\"\u003e\u003cspan data-mce-fragment=\"1\"\u003eDesign:\u003c\/span\u003e\u003c\/strong\u003e\u003cspan data-mce-fragment=\"1\"\u003e The front design accentuates your curves. The design on the tummy area provides excellent tummy control, which perfectly hides imperfections while being flattering.\u003c\/span\u003e\u003c\/p\u003e\n\u003c\/li\u003e\n\u003cli data-mce-fragment=\"1\"\u003e\n\u003cp data-mce-fragment=\"1\"\u003e\u003cstrong data-mce-fragment=\"1\"\u003e\u003cspan data-mce-fragment=\"1\"\u003eGarment Care:\u003c\/span\u003e\u003c\/strong\u003e\u003cspan data-mce-fragment=\"1\"\u003e Regular washing. Recommended with cold water. Do not use bleach. Do not tumble dry.\u003c\/span\u003e\u003c\/p\u003e\n\u003c\/li\u003e\n\u003cli data-mce-fragment=\"1\"\u003e\n\u003cp data-mce-fragment=\"1\"\u003e\u003cstrong data-mce-fragment=\"1\"\u003e\u003cspan data-mce-fragment=\"1\"\u003eOccasion:\u003c\/span\u003e\u003c\/strong\u003e\u003cspan data-mce-fragment=\"1\"\u003e Best holiday gifts for mom, wife, girlfriend or the woman you love. Perfect for tropical vacation, summer, beach and pool, honeymoon, cruise.\u003c\/span\u003e\u003c\/p\u003e\n\u003c\/li\u003e\n\u003c\/ul\u003e\n\u003ch3 data-mce-fragment=\"1\"\u003e\u003cspan style=\"color: #ff2a00;\" data-mce-fragment=\"1\"\u003eSPECIFICATION\u003c\/span\u003e\u003c\/h3\u003e\n\u003cul data-mce-fragment=\"1\"\u003e\n\u003cli data-mce-fragment=\"1\"\u003e\n\u003cp data-mce-fragment=\"1\"\u003e\u003cstrong data-mce-fragment=\"1\"\u003e\u003cspan data-mce-fragment=\"1\"\u003eMaterial:\u003c\/span\u003e\u003c\/strong\u003e\u003cspan data-mce-fragment=\"1\"\u003e Cotton, Nylon\u003c\/span\u003e\u003c\/p\u003e\n\u003c\/li\u003e\n\u003cli data-mce-fragment=\"1\"\u003e\n\u003cp data-mce-fragment=\"1\"\u003e\u003cstrong data-mce-fragment=\"1\"\u003e\u003cspan data-mce-fragment=\"1\"\u003eGender:\u003c\/span\u003e\u003c\/strong\u003e\u003cspan data-mce-fragment=\"1\"\u003e Female\u003c\/span\u003e\u003c\/p\u003e\n\u003c\/li\u003e\n\u003cli data-mce-fragment=\"1\"\u003e\n\u003cp data-mce-fragment=\"1\"\u003e\u003cstrong data-mce-fragment=\"1\"\u003e\u003cspan data-mce-fragment=\"1\"\u003eSize(cm\/in):\u003c\/span\u003e\u003c\/strong\u003e \u003cimg style=\"display: block; margin-left: auto; margin-right: auto;\" alt=\"\" src=\"https:\/\/cdn.shopify.com\/s\/files\/1\/0356\/3048\/1544\/files\/9CE189B5-7BCA-4cfc-8969-5082BDFC3364_480x480.png?v=1658458059\" data-mce-fragment=\"1\" data-mce-src=\"https:\/\/cdn.shopify.com\/s\/files\/1\/0356\/3048\/1544\/files\/9CE189B5-7BCA-4cfc-8969-5082BDFC3364_480x480.png?v=1658458059\"\u003e\u003c\/p\u003e\n\u003c\/li\u003e\n\u003c\/ul\u003e\n\u003cul data-mce-fragment=\"1\"\u003e\n\u003cli data-mce-fragment=\"1\"\u003e\n\u003cp data-mce-fragment=\"1\"\u003e\u003cstrong data-mce-fragment=\"1\"\u003e\u003cspan data-mce-fragment=\"1\"\u003eColor:\u003c\/span\u003e\u003c\/strong\u003e\u003cspan data-mce-fragment=\"1\"\u003e Black, Skin, Brown\u003c\/span\u003e\u003c\/p\u003e\n\u003c\/li\u003e\n\u003cli data-mce-fragment=\"1\"\u003e\n\u003cp data-mce-fragment=\"1\"\u003e\u003cstrong data-mce-fragment=\"1\"\u003e\u003cspan data-mce-fragment=\"1\"\u003eDesign: \u003c\/span\u003e\u003c\/strong\u003e\u003cspan data-mce-fragment=\"1\"\u003e Sling, One Piece, Round Neck \u003c\/span\u003e\u003c\/p\u003e\n\u003c\/li\u003e\n\u003cli data-mce-fragment=\"1\"\u003e\n\u003cp data-mce-fragment=\"1\"\u003e\u003cstrong data-mce-fragment=\"1\"\u003e\u003cspan data-mce-fragment=\"1\"\u003eOccasion:\u003c\/span\u003e\u003c\/strong\u003e\u003cspan data-mce-fragment=\"1\"\u003e Home\u003c\/span\u003e\u003c\/p\u003e\n\u003c\/li\u003e\n\u003cli data-mce-fragment=\"1\"\u003e\n\u003cp data-mce-fragment=\"1\"\u003e\u003cstrong data-mce-fragment=\"1\"\u003e\u003cspan data-mce-fragment=\"1\"\u003eSeason:\u003c\/span\u003e\u003c\/strong\u003e\u003cspan data-mce-fragment=\"1\"\u003e All Seasons\u003c\/span\u003e\u003c\/p\u003e\n\u003c\/li\u003e\n\u003cli data-mce-fragment=\"1\"\u003e\n\u003cp data-mce-fragment=\"1\"\u003e\u003cstrong data-mce-fragment=\"1\"\u003e\u003cspan data-mce-fragment=\"1\"\u003ePattern:\u003c\/span\u003e\u003c\/strong\u003e\u003cspan data-mce-fragment=\"1\"\u003e Solid Color\u003c\/span\u003e\u003c\/p\u003e\n\u003c\/li\u003e\n\u003c\/ul\u003e\n\u003ch3 data-mce-fragment=\"1\"\u003e\u003cspan style=\"color: #ff2a00;\" data-mce-fragment=\"1\"\u003ePACKAGE\u003c\/span\u003e\u003c\/h3\u003e\n\u003cul data-mce-fragment=\"1\"\u003e\n\u003cli data-mce-fragment=\"1\"\u003e\u003cspan data-mce-fragment=\"1\"\u003e1 * Plus Size Women's One-piece Hip Sling Underwear\u003c\/span\u003e\u003c\/li\u003e\n\u003c\/ul\u003e\n\u003ch3 data-mce-fragment=\"1\"\u003e\u003cspan style=\"color: #ff2a00;\" data-mce-fragment=\"1\" mce-data-marked=\"1\"\u003eNOTE\u003c\/span\u003e\u003c\/h3\u003e\n\u003cul data-mce-fragment=\"1\"\u003e\n\u003cli data-mce-fragment=\"1\"\u003e\n\u003cp data-mce-fragment=\"1\"\u003ePlease allow slight measurement deviations due to manual measurement.\u003c\/p\u003e\n\u003c\/li\u003e\n\u003cli data-mce-fragment=\"1\"\u003e\n\u003cp data-mce-fragment=\"1\"\u003eDue to the different monitor and light effect, the actual color of the item might be slightly different from the color showed on the pictures.\u003c\/p\u003e\n\u003c\/li\u003e\n\u003c\/ul\u003e","published_at":"2023-02-14T16:28:57-10:00","created_at":"2023-02-14T16:29:33-10:00","vendor":"Suerteyay","type":"","tags":["underwear"],"price":1799,"price_min":1799,"price_max":1999,"available":true,"price_varies":true,"compare_at_price":3599,"compare_at_price_min":3599,"compare_at_price_max":3999,"compare_at_price_varies":true,"variants":[{"id":40409206292569,"title":"Black \/ Triangle \/ S","option1":"Black","option2":"Triangle","option3":"S","sku":"UN33230-S00S-X26236","requires_shipping":true,"taxable":false,"featured_image":{"id":31194153844825,"product_id":7237985927257,"position":35,"created_at":"2023-02-14T16:29:47-10:00","updated_at":"2023-02-14T16:29:47-10:00","alt":null,"width":800,"height":800,"src":"\/\/www.suerteyay.com\/cdn\/shop\/products\/10_22592eee-2966-43a8-8346-327d5fe465c2.jpg?v=1676428187","variant_ids":[40409206292569,40409206325337,40409206358105,40409206390873]},"available":true,"name":"Plus Size Women's One-piece Hip Sling Underwear - Black \/ Triangle \/ S","public_title":"Black \/ Triangle \/ S","options":["Black","Triangle","S"],"price":1799,"weight":0,"compare_at_price":3599,"inventory_management":null,"barcode":null,"featured_media":{"alt":null,"id":23744188186713,"position":35,"preview_image":{"aspect_ratio":1.0,"height":800,"width":800,"src":"\/\/www.suerteyay.com\/cdn\/shop\/products\/10_22592eee-2966-43a8-8346-327d5fe465c2.jpg?v=1676428187"}},"requires_selling_plan":false,"selling_plan_allocations":[],"quantity_rule":{"min":1,"max":null,"increment":1}},{"id":40409206325337,"title":"Black \/ Triangle \/ M","option1":"Black","option2":"Triangle","option3":"M","sku":"UN33230-S00M-X26236","requires_shipping":true,"taxable":false,"featured_image":{"id":31194153844825,"product_id":7237985927257,"position":35,"created_at":"2023-02-14T16:29:47-10:00","updated_at":"2023-02-14T16:29:47-10:00","alt":null,"width":800,"height":800,"src":"\/\/www.suerteyay.com\/cdn\/shop\/products\/10_22592eee-2966-43a8-8346-327d5fe465c2.jpg?v=1676428187","variant_ids":[40409206292569,40409206325337,40409206358105,40409206390873]},"available":true,"name":"Plus Size Women's One-piece Hip Sling Underwear - Black \/ Triangle \/ M","public_title":"Black \/ Triangle \/ M","options":["Black","Triangle","M"],"price":1799,"weight":0,"compare_at_price":3599,"inventory_management":null,"barcode":null,"featured_media":{"alt":null,"id":23744188186713,"position":35,"preview_image":{"aspect_ratio":1.0,"height":800,"width":800,"src":"\/\/www.suerteyay.com\/cdn\/shop\/products\/10_22592eee-2966-43a8-8346-327d5fe465c2.jpg?v=1676428187"}},"requires_selling_plan":false,"selling_plan_allocations":[],"quantity_rule":{"min":1,"max":null,"increment":1}},{"id":40409206358105,"title":"Black \/ Triangle \/ L","option1":"Black","option2":"Triangle","option3":"L","sku":"UN33230-S00L-X26236","requires_shipping":true,"taxable":false,"featured_image":{"id":31194153844825,"product_id":7237985927257,"position":35,"created_at":"2023-02-14T16:29:47-10:00","updated_at":"2023-02-14T16:29:47-10:00","alt":null,"width":800,"height":800,"src":"\/\/www.suerteyay.com\/cdn\/shop\/products\/10_22592eee-2966-43a8-8346-327d5fe465c2.jpg?v=1676428187","variant_ids":[40409206292569,40409206325337,40409206358105,40409206390873]},"available":true,"name":"Plus Size Women's One-piece Hip Sling Underwear - Black \/ Triangle \/ L","public_title":"Black \/ Triangle \/ L","options":["Black","Triangle","L"],"price":1799,"weight":0,"compare_at_price":3599,"inventory_management":null,"barcode":null,"featured_media":{"alt":null,"id":23744188186713,"position":35,"preview_image":{"aspect_ratio":1.0,"height":800,"width":800,"src":"\/\/www.suerteyay.com\/cdn\/shop\/products\/10_22592eee-2966-43a8-8346-327d5fe465c2.jpg?v=1676428187"}},"requires_selling_plan":false,"selling_plan_allocations":[],"quantity_rule":{"min":1,"max":null,"increment":1}},{"id":40409206390873,"title":"Black \/ Triangle \/ XL","option1":"Black","option2":"Triangle","option3":"XL","sku":"UN33230-S00X-X26236","requires_shipping":true,"taxable":false,"featured_image":{"id":31194153844825,"product_id":7237985927257,"position":35,"created_at":"2023-02-14T16:29:47-10:00","updated_at":"2023-02-14T16:29:47-10:00","alt":null,"width":800,"height":800,"src":"\/\/www.suerteyay.com\/cdn\/shop\/products\/10_22592eee-2966-43a8-8346-327d5fe465c2.jpg?v=1676428187","variant_ids":[40409206292569,40409206325337,40409206358105,40409206390873]},"available":true,"name":"Plus Size Women's One-piece Hip Sling Underwear - Black \/ Triangle \/ XL","public_title":"Black \/ Triangle \/ XL","options":["Black","Triangle","XL"],"price":1799,"weight":0,"compare_at_price":3599,"inventory_management":null,"barcode":null,"featured_media":{"alt":null,"id":23744188186713,"position":35,"preview_image":{"aspect_ratio":1.0,"height":800,"width":800,"src":"\/\/www.suerteyay.com\/cdn\/shop\/products\/10_22592eee-2966-43a8-8346-327d5fe465c2.jpg?v=1676428187"}},"requires_selling_plan":false,"selling_plan_allocations":[],"quantity_rule":{"min":1,"max":null,"increment":1}},{"id":40409206423641,"title":"Black \/ Underwear \/ S","option1":"Black","option2":"Underwear","option3":"S","sku":"UN33230-C001-S00S","requires_shipping":true,"taxable":false,"featured_image":{"id":31194153680985,"product_id":7237985927257,"position":34,"created_at":"2023-02-14T16:29:45-10:00","updated_at":"2023-02-14T16:29:45-10:00","alt":null,"width":800,"height":800,"src":"\/\/www.suerteyay.com\/cdn\/shop\/products\/2_f7376426-4c43-4645-87f1-3ac1f76c0dbb.jpg?v=1676428185","variant_ids":[40409206423641,40409206456409,40409206489177,40409206521945,40409206554713,40409206587481]},"available":true,"name":"Plus Size Women's One-piece Hip Sling Underwear - Black \/ Underwear \/ S","public_title":"Black \/ Underwear \/ S","options":["Black","Underwear","S"],"price":1999,"weight":0,"compare_at_price":3999,"inventory_management":null,"barcode":null,"featured_media":{"alt":null,"id":23744188022873,"position":34,"preview_image":{"aspect_ratio":1.0,"height":800,"width":800,"src":"\/\/www.suerteyay.com\/cdn\/shop\/products\/2_f7376426-4c43-4645-87f1-3ac1f76c0dbb.jpg?v=1676428185"}},"requires_selling_plan":false,"selling_plan_allocations":[],"quantity_rule":{"min":1,"max":null,"increment":1}},{"id":40409206456409,"title":"Black \/ Underwear \/ M","option1":"Black","option2":"Underwear","option3":"M","sku":"UN33230-C001-S00M","requires_shipping":true,"taxable":false,"featured_image":{"id":31194153680985,"product_id":7237985927257,"position":34,"created_at":"2023-02-14T16:29:45-10:00","updated_at":"2023-02-14T16:29:45-10:00","alt":null,"width":800,"height":800,"src":"\/\/www.suerteyay.com\/cdn\/shop\/products\/2_f7376426-4c43-4645-87f1-3ac1f76c0dbb.jpg?v=1676428185","variant_ids":[40409206423641,40409206456409,40409206489177,40409206521945,40409206554713,40409206587481]},"available":true,"name":"Plus Size Women's One-piece Hip Sling Underwear - Black \/ Underwear \/ M","public_title":"Black \/ Underwear \/ M","options":["Black","Underwear","M"],"price":1999,"weight":0,"compare_at_price":3999,"inventory_management":null,"barcode":null,"featured_media":{"alt":null,"id":23744188022873,"position":34,"preview_image":{"aspect_ratio":1.0,"height":800,"width":800,"src":"\/\/www.suerteyay.com\/cdn\/shop\/products\/2_f7376426-4c43-4645-87f1-3ac1f76c0dbb.jpg?v=1676428185"}},"requires_selling_plan":false,"selling_plan_allocations":[],"quantity_rule":{"min":1,"max":null,"increment":1}},{"id":40409206489177,"title":"Black \/ Underwear \/ L","option1":"Black","option2":"Underwear","option3":"L","sku":"UN33230-C001-S00L","requires_shipping":true,"taxable":false,"featured_image":{"id":31194153680985,"product_id":7237985927257,"position":34,"created_at":"2023-02-14T16:29:45-10:00","updated_at":"2023-02-14T16:29:45-10:00","alt":null,"width":800,"height":800,"src":"\/\/www.suerteyay.com\/cdn\/shop\/products\/2_f7376426-4c43-4645-87f1-3ac1f76c0dbb.jpg?v=1676428185","variant_ids":[40409206423641,40409206456409,40409206489177,40409206521945,40409206554713,40409206587481]},"available":true,"name":"Plus Size Women's One-piece Hip Sling Underwear - Black \/ Underwear \/ L","public_title":"Black \/ Underwear \/ L","options":["Black","Underwear","L"],"price":1999,"weight":0,"compare_at_price":3999,"inventory_management":null,"barcode":null,"featured_media":{"alt":null,"id":23744188022873,"position":34,"preview_image":{"aspect_ratio":1.0,"height":800,"width":800,"src":"\/\/www.suerteyay.com\/cdn\/shop\/products\/2_f7376426-4c43-4645-87f1-3ac1f76c0dbb.jpg?v=1676428185"}},"requires_selling_plan":false,"selling_plan_allocations":[],"quantity_rule":{"min":1,"max":null,"increment":1}},{"id":40409206521945,"title":"Black \/ Underwear \/ XL","option1":"Black","option2":"Underwear","option3":"XL","sku":"UN33230-C001-S00X","requires_shipping":true,"taxable":false,"featured_image":{"id":31194153680985,"product_id":7237985927257,"position":34,"created_at":"2023-02-14T16:29:45-10:00","updated_at":"2023-02-14T16:29:45-10:00","alt":null,"width":800,"height":800,"src":"\/\/www.suerteyay.com\/cdn\/shop\/products\/2_f7376426-4c43-4645-87f1-3ac1f76c0dbb.jpg?v=1676428185","variant_ids":[40409206423641,40409206456409,40409206489177,40409206521945,40409206554713,40409206587481]},"available":true,"name":"Plus Size Women's One-piece Hip Sling Underwear - Black \/ Underwear \/ XL","public_title":"Black \/ Underwear \/ XL","options":["Black","Underwear","XL"],"price":1999,"weight":0,"compare_at_price":3999,"inventory_management":null,"barcode":null,"featured_media":{"alt":null,"id":23744188022873,"position":34,"preview_image":{"aspect_ratio":1.0,"height":800,"width":800,"src":"\/\/www.suerteyay.com\/cdn\/shop\/products\/2_f7376426-4c43-4645-87f1-3ac1f76c0dbb.jpg?v=1676428185"}},"requires_selling_plan":false,"selling_plan_allocations":[],"quantity_rule":{"min":1,"max":null,"increment":1}},{"id":40409206554713,"title":"Black \/ Underwear \/ 2XL","option1":"Black","option2":"Underwear","option3":"2XL","sku":"UN33230-C001-S02X","requires_shipping":true,"taxable":false,"featured_image":{"id":31194153680985,"product_id":7237985927257,"position":34,"created_at":"2023-02-14T16:29:45-10:00","updated_at":"2023-02-14T16:29:45-10:00","alt":null,"width":800,"height":800,"src":"\/\/www.suerteyay.com\/cdn\/shop\/products\/2_f7376426-4c43-4645-87f1-3ac1f76c0dbb.jpg?v=1676428185","variant_ids":[40409206423641,40409206456409,40409206489177,40409206521945,40409206554713,40409206587481]},"available":true,"name":"Plus Size Women's One-piece Hip Sling Underwear - Black \/ Underwear \/ 2XL","public_title":"Black \/ Underwear \/ 2XL","options":["Black","Underwear","2XL"],"price":1999,"weight":0,"compare_at_price":3999,"inventory_management":null,"barcode":null,"featured_media":{"alt":null,"id":23744188022873,"position":34,"preview_image":{"aspect_ratio":1.0,"height":800,"width":800,"src":"\/\/www.suerteyay.com\/cdn\/shop\/products\/2_f7376426-4c43-4645-87f1-3ac1f76c0dbb.jpg?v=1676428185"}},"requires_selling_plan":false,"selling_plan_allocations":[],"quantity_rule":{"min":1,"max":null,"increment":1}},{"id":40409206587481,"title":"Black \/ Underwear \/ 3XL","option1":"Black","option2":"Underwear","option3":"3XL","sku":"UN33230-C001-S03X","requires_shipping":true,"taxable":false,"featured_image":{"id":31194153680985,"product_id":7237985927257,"position":34,"created_at":"2023-02-14T16:29:45-10:00","updated_at":"2023-02-14T16:29:45-10:00","alt":null,"width":800,"height":800,"src":"\/\/www.suerteyay.com\/cdn\/shop\/products\/2_f7376426-4c43-4645-87f1-3ac1f76c0dbb.jpg?v=1676428185","variant_ids":[40409206423641,40409206456409,40409206489177,40409206521945,40409206554713,40409206587481]},"available":true,"name":"Plus Size Women's One-piece Hip Sling Underwear - Black \/ Underwear \/ 3XL","public_title":"Black \/ Underwear \/ 3XL","options":["Black","Underwear","3XL"],"price":1999,"weight":0,"compare_at_price":3999,"inventory_management":null,"barcode":null,"featured_media":{"alt":null,"id":23744188022873,"position":34,"preview_image":{"aspect_ratio":1.0,"height":800,"width":800,"src":"\/\/www.suerteyay.com\/cdn\/shop\/products\/2_f7376426-4c43-4645-87f1-3ac1f76c0dbb.jpg?v=1676428185"}},"requires_selling_plan":false,"selling_plan_allocations":[],"quantity_rule":{"min":1,"max":null,"increment":1}},{"id":40409206620249,"title":"Skin \/ Triangle \/ S","option1":"Skin","option2":"Triangle","option3":"S","sku":"UN33230-S00S-X26237","requires_shipping":true,"taxable":false,"featured_image":{"id":31194153648217,"product_id":7237985927257,"position":33,"created_at":"2023-02-14T16:29:43-10:00","updated_at":"2023-02-14T16:29:43-10:00","alt":null,"width":800,"height":800,"src":"\/\/www.suerteyay.com\/cdn\/shop\/products\/8_193a0f3e-24de-4f09-8aac-479cb4e98dd2.jpg?v=1676428183","variant_ids":[40409206620249,40409206653017,40409206685785,40409206718553]},"available":true,"name":"Plus Size Women's One-piece Hip Sling Underwear - Skin \/ Triangle \/ S","public_title":"Skin \/ Triangle \/ S","options":["Skin","Triangle","S"],"price":1799,"weight":0,"compare_at_price":3599,"inventory_management":null,"barcode":null,"featured_media":{"alt":null,"id":23744187990105,"position":33,"preview_image":{"aspect_ratio":1.0,"height":800,"width":800,"src":"\/\/www.suerteyay.com\/cdn\/shop\/products\/8_193a0f3e-24de-4f09-8aac-479cb4e98dd2.jpg?v=1676428183"}},"requires_selling_plan":false,"selling_plan_allocations":[],"quantity_rule":{"min":1,"max":null,"increment":1}},{"id":40409206653017,"title":"Skin \/ Triangle \/ M","option1":"Skin","option2":"Triangle","option3":"M","sku":"UN33230-S00M-X26237","requires_shipping":true,"taxable":false,"featured_image":{"id":31194153648217,"product_id":7237985927257,"position":33,"created_at":"2023-02-14T16:29:43-10:00","updated_at":"2023-02-14T16:29:43-10:00","alt":null,"width":800,"height":800,"src":"\/\/www.suerteyay.com\/cdn\/shop\/products\/8_193a0f3e-24de-4f09-8aac-479cb4e98dd2.jpg?v=1676428183","variant_ids":[40409206620249,40409206653017,40409206685785,40409206718553]},"available":true,"name":"Plus Size Women's One-piece Hip Sling Underwear - Skin \/ Triangle \/ M","public_title":"Skin \/ Triangle \/ M","options":["Skin","Triangle","M"],"price":1799,"weight":0,"compare_at_price":3599,"inventory_management":null,"barcode":null,"featured_media":{"alt":null,"id":23744187990105,"position":33,"preview_image":{"aspect_ratio":1.0,"height":800,"width":800,"src":"\/\/www.suerteyay.com\/cdn\/shop\/products\/8_193a0f3e-24de-4f09-8aac-479cb4e98dd2.jpg?v=1676428183"}},"requires_selling_plan":false,"selling_plan_allocations":[],"quantity_rule":{"min":1,"max":null,"increment":1}},{"id":40409206685785,"title":"Skin \/ Triangle \/ L","option1":"Skin","option2":"Triangle","option3":"L","sku":"UN33230-S00L-X26237","requires_shipping":true,"taxable":false,"featured_image":{"id":31194153648217,"product_id":7237985927257,"position":33,"created_at":"2023-02-14T16:29:43-10:00","updated_at":"2023-02-14T16:29:43-10:00","alt":null,"width":800,"height":800,"src":"\/\/www.suerteyay.com\/cdn\/shop\/products\/8_193a0f3e-24de-4f09-8aac-479cb4e98dd2.jpg?v=1676428183","variant_ids":[40409206620249,40409206653017,40409206685785,40409206718553]},"available":true,"name":"Plus Size Women's One-piece Hip Sling Underwear - Skin \/ Triangle \/ L","public_title":"Skin \/ Triangle \/ L","options":["Skin","Triangle","L"],"price":1799,"weight":0,"compare_at_price":3599,"inventory_management":null,"barcode":null,"featured_media":{"alt":null,"id":23744187990105,"position":33,"preview_image":{"aspect_ratio":1.0,"height":800,"width":800,"src":"\/\/www.suerteyay.com\/cdn\/shop\/products\/8_193a0f3e-24de-4f09-8aac-479cb4e98dd2.jpg?v=1676428183"}},"requires_selling_plan":false,"selling_plan_allocations":[],"quantity_rule":{"min":1,"max":null,"increment":1}},{"id":40409206718553,"title":"Skin \/ Triangle \/ XL","option1":"Skin","option2":"Triangle","option3":"XL","sku":"UN33230-S00X-X26237","requires_shipping":true,"taxable":false,"featured_image":{"id":31194153648217,"product_id":7237985927257,"position":33,"created_at":"2023-02-14T16:29:43-10:00","updated_at":"2023-02-14T16:29:43-10:00","alt":null,"width":800,"height":800,"src":"\/\/www.suerteyay.com\/cdn\/shop\/products\/8_193a0f3e-24de-4f09-8aac-479cb4e98dd2.jpg?v=1676428183","variant_ids":[40409206620249,40409206653017,40409206685785,40409206718553]},"available":true,"name":"Plus Size Women's One-piece Hip Sling Underwear - Skin \/ Triangle \/ XL","public_title":"Skin \/ Triangle \/ XL","options":["Skin","Triangle","XL"],"price":1799,"weight":0,"compare_at_price":3599,"inventory_management":null,"barcode":null,"featured_media":{"alt":null,"id":23744187990105,"position":33,"preview_image":{"aspect_ratio":1.0,"height":800,"width":800,"src":"\/\/www.suerteyay.com\/cdn\/shop\/products\/8_193a0f3e-24de-4f09-8aac-479cb4e98dd2.jpg?v=1676428183"}},"requires_selling_plan":false,"selling_plan_allocations":[],"quantity_rule":{"min":1,"max":null,"increment":1}},{"id":40409206751321,"title":"Skin \/ Underwear \/ S","option1":"Skin","option2":"Underwear","option3":"S","sku":"UN33230-C083-S00S","requires_shipping":true,"taxable":false,"featured_image":{"id":31194153484377,"product_id":7237985927257,"position":32,"created_at":"2023-02-14T16:29:42-10:00","updated_at":"2023-02-14T16:29:42-10:00","alt":null,"width":800,"height":800,"src":"\/\/www.suerteyay.com\/cdn\/shop\/products\/3_06dd0e60-aa66-4019-a71d-fee8f3973930.jpg?v=1676428182","variant_ids":[40409206751321,40409206784089,40409206816857,40409206849625,40409206882393,40409206915161]},"available":true,"name":"Plus Size Women's One-piece Hip Sling Underwear - Skin \/ Underwear \/ S","public_title":"Skin \/ Underwear \/ S","options":["Skin","Underwear","S"],"price":1999,"weight":0,"compare_at_price":3999,"inventory_management":null,"barcode":null,"featured_media":{"alt":null,"id":23744187826265,"position":32,"preview_image":{"aspect_ratio":1.0,"height":800,"width":800,"src":"\/\/www.suerteyay.com\/cdn\/shop\/products\/3_06dd0e60-aa66-4019-a71d-fee8f3973930.jpg?v=1676428182"}},"requires_selling_plan":false,"selling_plan_allocations":[],"quantity_rule":{"min":1,"max":null,"increment":1}},{"id":40409206784089,"title":"Skin \/ Underwear \/ M","option1":"Skin","option2":"Underwear","option3":"M","sku":"UN33230-C083-S00M","requires_shipping":true,"taxable":false,"featured_image":{"id":31194153484377,"product_id":7237985927257,"position":32,"created_at":"2023-02-14T16:29:42-10:00","updated_at":"2023-02-14T16:29:42-10:00","alt":null,"width":800,"height":800,"src":"\/\/www.suerteyay.com\/cdn\/shop\/products\/3_06dd0e60-aa66-4019-a71d-fee8f3973930.jpg?v=1676428182","variant_ids":[40409206751321,40409206784089,40409206816857,40409206849625,40409206882393,40409206915161]},"available":true,"name":"Plus Size Women's One-piece Hip Sling Underwear - Skin \/ Underwear \/ M","public_title":"Skin \/ Underwear \/ M","options":["Skin","Underwear","M"],"price":1999,"weight":0,"compare_at_price":3999,"inventory_management":null,"barcode":null,"featured_media":{"alt":null,"id":23744187826265,"position":32,"preview_image":{"aspect_ratio":1.0,"height":800,"width":800,"src":"\/\/www.suerteyay.com\/cdn\/shop\/products\/3_06dd0e60-aa66-4019-a71d-fee8f3973930.jpg?v=1676428182"}},"requires_selling_plan":false,"selling_plan_allocations":[],"quantity_rule":{"min":1,"max":null,"increment":1}},{"id":40409206816857,"title":"Skin \/ Underwear \/ L","option1":"Skin","option2":"Underwear","option3":"L","sku":"UN33230-C083-S00L","requires_shipping":true,"taxable":false,"featured_image":{"id":31194153484377,"product_id":7237985927257,"position":32,"created_at":"2023-02-14T16:29:42-10:00","updated_at":"2023-02-14T16:29:42-10:00","alt":null,"width":800,"height":800,"src":"\/\/www.suerteyay.com\/cdn\/shop\/products\/3_06dd0e60-aa66-4019-a71d-fee8f3973930.jpg?v=1676428182","variant_ids":[40409206751321,40409206784089,40409206816857,40409206849625,40409206882393,40409206915161]},"available":true,"name":"Plus Size Women's One-piece Hip Sling Underwear - Skin \/ Underwear \/ L","public_title":"Skin \/ Underwear \/ L","options":["Skin","Underwear","L"],"price":1999,"weight":0,"compare_at_price":3999,"inventory_management":null,"barcode":null,"featured_media":{"alt":null,"id":23744187826265,"position":32,"preview_image":{"aspect_ratio":1.0,"height":800,"width":800,"src":"\/\/www.suerteyay.com\/cdn\/shop\/products\/3_06dd0e60-aa66-4019-a71d-fee8f3973930.jpg?v=1676428182"}},"requires_selling_plan":false,"selling_plan_allocations":[],"quantity_rule":{"min":1,"max":null,"increment":1}},{"id":40409206849625,"title":"Skin \/ Underwear \/ XL","option1":"Skin","option2":"Underwear","option3":"XL","sku":"UN33230-C083-S00X","requires_shipping":true,"taxable":false,"featured_image":{"id":31194153484377,"product_id":7237985927257,"position":32,"created_at":"2023-02-14T16:29:42-10:00","updated_at":"2023-02-14T16:29:42-10:00","alt":null,"width":800,"height":800,"src":"\/\/www.suerteyay.com\/cdn\/shop\/products\/3_06dd0e60-aa66-4019-a71d-fee8f3973930.jpg?v=1676428182","variant_ids":[40409206751321,40409206784089,40409206816857,40409206849625,40409206882393,40409206915161]},"available":true,"name":"Plus Size Women's One-piece Hip Sling Underwear - Skin \/ Underwear \/ XL","public_title":"Skin \/ Underwear \/ XL","options":["Skin","Underwear","XL"],"price":1999,"weight":0,"compare_at_price":3999,"inventory_management":null,"barcode":null,"featured_media":{"alt":null,"id":23744187826265,"position":32,"preview_image":{"aspect_ratio":1.0,"height":800,"width":800,"src":"\/\/www.suerteyay.com\/cdn\/shop\/products\/3_06dd0e60-aa66-4019-a71d-fee8f3973930.jpg?v=1676428182"}},"requires_selling_plan":false,"selling_plan_allocations":[],"quantity_rule":{"min":1,"max":null,"increment":1}},{"id":40409206882393,"title":"Skin \/ Underwear \/ 2XL","option1":"Skin","option2":"Underwear","option3":"2XL","sku":"UN33230-C083-S02X","requires_shipping":true,"taxable":false,"featured_image":{"id":31194153484377,"product_id":7237985927257,"position":32,"created_at":"2023-02-14T16:29:42-10:00","updated_at":"2023-02-14T16:29:42-10:00","alt":null,"width":800,"height":800,"src":"\/\/www.suerteyay.com\/cdn\/shop\/products\/3_06dd0e60-aa66-4019-a71d-fee8f3973930.jpg?v=1676428182","variant_ids":[40409206751321,40409206784089,40409206816857,40409206849625,40409206882393,40409206915161]},"available":true,"name":"Plus Size Women's One-piece Hip Sling Underwear - Skin \/ Underwear \/ 2XL","public_title":"Skin \/ Underwear \/ 2XL","options":["Skin","Underwear","2XL"],"price":1999,"weight":0,"compare_at_price":3999,"inventory_management":null,"barcode":null,"featured_media":{"alt":null,"id":23744187826265,"position":32,"preview_image":{"aspect_ratio":1.0,"height":800,"width":800,"src":"\/\/www.suerteyay.com\/cdn\/shop\/products\/3_06dd0e60-aa66-4019-a71d-fee8f3973930.jpg?v=1676428182"}},"requires_selling_plan":false,"selling_plan_allocations":[],"quantity_rule":{"min":1,"max":null,"increment":1}},{"id":40409206915161,"title":"Skin \/ Underwear \/ 3XL","option1":"Skin","option2":"Underwear","option3":"3XL","sku":"UN33230-C083-S03X","requires_shipping":true,"taxable":false,"featured_image":{"id":31194153484377,"product_id":7237985927257,"position":32,"created_at":"2023-02-14T16:29:42-10:00","updated_at":"2023-02-14T16:29:42-10:00","alt":null,"width":800,"height":800,"src":"\/\/www.suerteyay.com\/cdn\/shop\/products\/3_06dd0e60-aa66-4019-a71d-fee8f3973930.jpg?v=1676428182","variant_ids":[40409206751321,40409206784089,40409206816857,40409206849625,40409206882393,40409206915161]},"available":true,"name":"Plus Size Women's One-piece Hip Sling Underwear - Skin \/ Underwear \/ 3XL","public_title":"Skin \/ Underwear \/ 3XL","options":["Skin","Underwear","3XL"],"price":1999,"weight":0,"compare_at_price":3999,"inventory_management":null,"barcode":null,"featured_media":{"alt":null,"id":23744187826265,"position":32,"preview_image":{"aspect_ratio":1.0,"height":800,"width":800,"src":"\/\/www.suerteyay.com\/cdn\/shop\/products\/3_06dd0e60-aa66-4019-a71d-fee8f3973930.jpg?v=1676428182"}},"requires_selling_plan":false,"selling_plan_allocations":[],"quantity_rule":{"min":1,"max":null,"increment":1}},{"id":40409206947929,"title":"Brown \/ Triangle \/ S","option1":"Brown","option2":"Triangle","option3":"S","sku":"UN33230-S00S-X26238","requires_shipping":true,"taxable":false,"featured_image":{"id":31194153287769,"product_id":7237985927257,"position":30,"created_at":"2023-02-14T16:29:38-10:00","updated_at":"2023-02-14T16:29:38-10:00","alt":null,"width":800,"height":800,"src":"\/\/www.suerteyay.com\/cdn\/shop\/products\/12_41138912-2df7-4944-9948-f9a772b398bb.jpg?v=1676428178","variant_ids":[40409206947929,40409206980697,40409207013465,40409207046233]},"available":true,"name":"Plus Size Women's One-piece Hip Sling Underwear - Brown \/ Triangle \/ S","public_title":"Brown \/ Triangle \/ S","options":["Brown","Triangle","S"],"price":1799,"weight":0,"compare_at_price":3599,"inventory_management":null,"barcode":null,"featured_media":{"alt":null,"id":23744187695193,"position":30,"preview_image":{"aspect_ratio":1.0,"height":800,"width":800,"src":"\/\/www.suerteyay.com\/cdn\/shop\/products\/12_41138912-2df7-4944-9948-f9a772b398bb.jpg?v=1676428178"}},"requires_selling_plan":false,"selling_plan_allocations":[],"quantity_rule":{"min":1,"max":null,"increment":1}},{"id":40409206980697,"title":"Brown \/ Triangle \/ M","option1":"Brown","option2":"Triangle","option3":"M","sku":"UN33230-S00M-X26238","requires_shipping":true,"taxable":false,"featured_image":{"id":31194153287769,"product_id":7237985927257,"position":30,"created_at":"2023-02-14T16:29:38-10:00","updated_at":"2023-02-14T16:29:38-10:00","alt":null,"width":800,"height":800,"src":"\/\/www.suerteyay.com\/cdn\/shop\/products\/12_41138912-2df7-4944-9948-f9a772b398bb.jpg?v=1676428178","variant_ids":[40409206947929,40409206980697,40409207013465,40409207046233]},"available":true,"name":"Plus Size Women's One-piece Hip Sling Underwear - Brown \/ Triangle \/ M","public_title":"Brown \/ Triangle \/ M","options":["Brown","Triangle","M"],"price":1799,"weight":0,"compare_at_price":3599,"inventory_management":null,"barcode":null,"featured_media":{"alt":null,"id":23744187695193,"position":30,"preview_image":{"aspect_ratio":1.0,"height":800,"width":800,"src":"\/\/www.suerteyay.com\/cdn\/shop\/products\/12_41138912-2df7-4944-9948-f9a772b398bb.jpg?v=1676428178"}},"requires_selling_plan":false,"selling_plan_allocations":[],"quantity_rule":{"min":1,"max":null,"increment":1}},{"id":40409207013465,"title":"Brown \/ Triangle \/ L","option1":"Brown","option2":"Triangle","option3":"L","sku":"UN33230-S00L-X26238","requires_shipping":true,"taxable":false,"featured_image":{"id":31194153287769,"product_id":7237985927257,"position":30,"created_at":"2023-02-14T16:29:38-10:00","updated_at":"2023-02-14T16:29:38-10:00","alt":null,"width":800,"height":800,"src":"\/\/www.suerteyay.com\/cdn\/shop\/products\/12_41138912-2df7-4944-9948-f9a772b398bb.jpg?v=1676428178","variant_ids":[40409206947929,40409206980697,40409207013465,40409207046233]},"available":true,"name":"Plus Size Women's One-piece Hip Sling Underwear - Brown \/ Triangle \/ L","public_title":"Brown \/ Triangle \/ L","options":["Brown","Triangle","L"],"price":1799,"weight":0,"compare_at_price":3599,"inventory_management":null,"barcode":null,"featured_media":{"alt":null,"id":23744187695193,"position":30,"preview_image":{"aspect_ratio":1.0,"height":800,"width":800,"src":"\/\/www.suerteyay.com\/cdn\/shop\/products\/12_41138912-2df7-4944-9948-f9a772b398bb.jpg?v=1676428178"}},"requires_selling_plan":false,"selling_plan_allocations":[],"quantity_rule":{"min":1,"max":null,"increment":1}},{"id":40409207046233,"title":"Brown \/ Triangle \/ XL","option1":"Brown","option2":"Triangle","option3":"XL","sku":"UN33230-S00X-X26238","requires_shipping":true,"taxable":false,"featured_image":{"id":31194153287769,"product_id":7237985927257,"position":30,"created_at":"2023-02-14T16:29:38-10:00","updated_at":"2023-02-14T16:29:38-10:00","alt":null,"width":800,"height":800,"src":"\/\/www.suerteyay.com\/cdn\/shop\/products\/12_41138912-2df7-4944-9948-f9a772b398bb.jpg?v=1676428178","variant_ids":[40409206947929,40409206980697,40409207013465,40409207046233]},"available":true,"name":"Plus Size Women's One-piece Hip Sling Underwear - Brown \/ Triangle \/ XL","public_title":"Brown \/ Triangle \/ XL","options":["Brown","Triangle","XL"],"price":1799,"weight":0,"compare_at_price":3599,"inventory_management":null,"barcode":null,"featured_media":{"alt":null,"id":23744187695193,"position":30,"preview_image":{"aspect_ratio":1.0,"height":800,"width":800,"src":"\/\/www.suerteyay.com\/cdn\/shop\/products\/12_41138912-2df7-4944-9948-f9a772b398bb.jpg?v=1676428178"}},"requires_selling_plan":false,"selling_plan_allocations":[],"quantity_rule":{"min":1,"max":null,"increment":1}},{"id":40409207079001,"title":"Brown \/ Underwear \/ S","option1":"Brown","option2":"Underwear","option3":"S","sku":"UN33230-C007-S00S","requires_shipping":true,"taxable":false,"featured_image":{"id":31194153386073,"product_id":7237985927257,"position":31,"created_at":"2023-02-14T16:29:40-10:00","updated_at":"2023-02-14T16:29:40-10:00","alt":null,"width":800,"height":800,"src":"\/\/www.suerteyay.com\/cdn\/shop\/products\/4_d5b6a748-3dfd-4d95-8f99-861f3610f315.jpg?v=1676428180","variant_ids":[40409207079001,40409207111769,40409207144537,40409207177305,40409207210073,40409207242841]},"available":true,"name":"Plus Size Women's One-piece Hip Sling Underwear - Brown \/ Underwear \/ S","public_title":"Brown \/ Underwear \/ S","options":["Brown","Underwear","S"],"price":1999,"weight":0,"compare_at_price":3999,"inventory_management":null,"barcode":null,"featured_media":{"alt":null,"id":23744187793497,"position":31,"preview_image":{"aspect_ratio":1.0,"height":800,"width":800,"src":"\/\/www.suerteyay.com\/cdn\/shop\/products\/4_d5b6a748-3dfd-4d95-8f99-861f3610f315.jpg?v=1676428180"}},"requires_selling_plan":false,"selling_plan_allocations":[],"quantity_rule":{"min":1,"max":null,"increment":1}},{"id":40409207111769,"title":"Brown \/ Underwear \/ M","option1":"Brown","option2":"Underwear","option3":"M","sku":"UN33230-C007-S00M","requires_shipping":true,"taxable":false,"featured_image":{"id":31194153386073,"product_id":7237985927257,"position":31,"created_at":"2023-02-14T16:29:40-10:00","updated_at":"2023-02-14T16:29:40-10:00","alt":null,"width":800,"height":800,"src":"\/\/www.suerteyay.com\/cdn\/shop\/products\/4_d5b6a748-3dfd-4d95-8f99-861f3610f315.jpg?v=1676428180","variant_ids":[40409207079001,40409207111769,40409207144537,40409207177305,40409207210073,40409207242841]},"available":true,"name":"Plus Size Women's One-piece Hip Sling Underwear - Brown \/ Underwear \/ M","public_title":"Brown \/ Underwear \/ M","options":["Brown","Underwear","M"],"price":1999,"weight":0,"compare_at_price":3999,"inventory_management":null,"barcode":null,"featured_media":{"alt":null,"id":23744187793497,"position":31,"preview_image":{"aspect_ratio":1.0,"height":800,"width":800,"src":"\/\/www.suerteyay.com\/cdn\/shop\/products\/4_d5b6a748-3dfd-4d95-8f99-861f3610f315.jpg?v=1676428180"}},"requires_selling_plan":false,"selling_plan_allocations":[],"quantity_rule":{"min":1,"max":null,"increment":1}},{"id":40409207144537,"title":"Brown \/ Underwear \/ L","option1":"Brown","option2":"Underwear","option3":"L","sku":"UN33230-C007-S00L","requires_shipping":true,"taxable":false,"featured_image":{"id":31194153386073,"product_id":7237985927257,"position":31,"created_at":"2023-02-14T16:29:40-10:00","updated_at":"2023-02-14T16:29:40-10:00","alt":null,"width":800,"height":800,"src":"\/\/www.suerteyay.com\/cdn\/shop\/products\/4_d5b6a748-3dfd-4d95-8f99-861f3610f315.jpg?v=1676428180","variant_ids":[40409207079001,40409207111769,40409207144537,40409207177305,40409207210073,40409207242841]},"available":true,"name":"Plus Size Women's One-piece Hip Sling Underwear - Brown \/ Underwear \/ L","public_title":"Brown \/ Underwear \/ L","options":["Brown","Underwear","L"],"price":1999,"weight":0,"compare_at_price":3999,"inventory_management":null,"barcode":null,"featured_media":{"alt":null,"id":23744187793497,"position":31,"preview_image":{"aspect_ratio":1.0,"height":800,"width":800,"src":"\/\/www.suerteyay.com\/cdn\/shop\/products\/4_d5b6a748-3dfd-4d95-8f99-861f3610f315.jpg?v=1676428180"}},"requires_selling_plan":false,"selling_plan_allocations":[],"quantity_rule":{"min":1,"max":null,"increment":1}},{"id":40409207177305,"title":"Brown \/ Underwear \/ XL","option1":"Brown","option2":"Underwear","option3":"XL","sku":"UN33230-C007-S00X","requires_shipping":true,"taxable":false,"featured_image":{"id":31194153386073,"product_id":7237985927257,"position":31,"created_at":"2023-02-14T16:29:40-10:00","updated_at":"2023-02-14T16:29:40-10:00","alt":null,"width":800,"height":800,"src":"\/\/www.suerteyay.com\/cdn\/shop\/products\/4_d5b6a748-3dfd-4d95-8f99-861f3610f315.jpg?v=1676428180","variant_ids":[40409207079001,40409207111769,40409207144537,40409207177305,40409207210073,40409207242841]},"available":true,"name":"Plus Size Women's One-piece Hip Sling Underwear - Brown \/ Underwear \/ XL","public_title":"Brown \/ Underwear \/ XL","options":["Brown","Underwear","XL"],"price":1999,"weight":0,"compare_at_price":3999,"inventory_management":null,"barcode":null,"featured_media":{"alt":null,"id":23744187793497,"position":31,"preview_image":{"aspect_ratio":1.0,"height":800,"width":800,"src":"\/\/www.suerteyay.com\/cdn\/shop\/products\/4_d5b6a748-3dfd-4d95-8f99-861f3610f315.jpg?v=1676428180"}},"requires_selling_plan":false,"selling_plan_allocations":[],"quantity_rule":{"min":1,"max":null,"increment":1}},{"id":40409207210073,"title":"Brown \/ Underwear \/ 2XL","option1":"Brown","option2":"Underwear","option3":"2XL","sku":"UN33230-C007-S02X","requires_shipping":true,"taxable":false,"featured_image":{"id":31194153386073,"product_id":7237985927257,"position":31,"created_at":"2023-02-14T16:29:40-10:00","updated_at":"2023-02-14T16:29:40-10:00","alt":null,"width":800,"height":800,"src":"\/\/www.suerteyay.com\/cdn\/shop\/products\/4_d5b6a748-3dfd-4d95-8f99-861f3610f315.jpg?v=1676428180","variant_ids":[40409207079001,40409207111769,40409207144537,40409207177305,40409207210073,40409207242841]},"available":true,"name":"Plus Size Women's One-piece Hip Sling Underwear - Brown \/ Underwear \/ 2XL","public_title":"Brown \/ Underwear \/ 2XL","options":["Brown","Underwear","2XL"],"price":1999,"weight":0,"compare_at_price":3999,"inventory_management":null,"barcode":null,"featured_media":{"alt":null,"id":23744187793497,"position":31,"preview_image":{"aspect_ratio":1.0,"height":800,"width":800,"src":"\/\/www.suerteyay.com\/cdn\/shop\/products\/4_d5b6a748-3dfd-4d95-8f99-861f3610f315.jpg?v=1676428180"}},"requires_selling_plan":false,"selling_plan_allocations":[],"quantity_rule":{"min":1,"max":null,"increment":1}},{"id":40409207242841,"title":"Brown \/ Underwear \/ 3XL","option1":"Brown","option2":"Underwear","option3":"3XL","sku":"UN33230-C007-S03X","requires_shipping":true,"taxable":false,"featured_image":{"id":31194153386073,"product_id":7237985927257,"position":31,"created_at":"2023-02-14T16:29:40-10:00","updated_at":"2023-02-14T16:29:40-10:00","alt":null,"width":800,"height":800,"src":"\/\/www.suerteyay.com\/cdn\/shop\/products\/4_d5b6a748-3dfd-4d95-8f99-861f3610f315.jpg?v=1676428180","variant_ids":[40409207079001,40409207111769,40409207144537,40409207177305,40409207210073,40409207242841]},"available":true,"name":"Plus Size Women's One-piece Hip Sling Underwear - Brown \/ Underwear \/ 3XL","public_title":"Brown \/ Underwear \/ 3XL","options":["Brown","Underwear","3XL"],"price":1999,"weight":0,"compare_at_price":3999,"inventory_management":null,"barcode":null,"featured_media":{"alt":null,"id":23744187793497,"position":31,"preview_image":{"aspect_ratio":1.0,"height":800,"width":800,"src":"\/\/www.suerteyay.com\/cdn\/shop\/products\/4_d5b6a748-3dfd-4d95-8f99-861f3610f315.jpg?v=1676428180"}},"requires_selling_plan":false,"selling_plan_allocations":[],"quantity_rule":{"min":1,"max":null,"increment":1}}],"images":["\/\/www.suerteyay.com\/cdn\/shop\/products\/fm-2_df116ceb-a506-4ccd-9c98-aa299dd1bc90.jpg?v=1676428173","\/\/www.suerteyay.com\/cdn\/shop\/products\/6_4b3882ab-40b0-4f6b-a3ad-a470d21fc86a.jpg?v=1676428173","\/\/www.suerteyay.com\/cdn\/shop\/products\/7_c9609fce-6948-431a-a0c4-ac46365206c5.jpg?v=1676428173","\/\/www.suerteyay.com\/cdn\/shop\/products\/9_357c83b8-822b-48dc-bd23-03b118b1ec8e.jpg?v=1676428173","\/\/www.suerteyay.com\/cdn\/shop\/products\/11_1b491dd1-1344-40aa-a4e8-bdae95502f3a.jpg?v=1676428173","\/\/www.suerteyay.com\/cdn\/shop\/products\/13_65fca9c0-6d9d-45bb-834b-59bf86544761.jpg?v=1676428173","\/\/www.suerteyay.com\/cdn\/shop\/products\/14_f6cf53d8-cde1-47c0-b6b8-ebd9a8b6805d.jpg?v=1676428173","\/\/www.suerteyay.com\/cdn\/shop\/products\/15_88e39079-a3d4-4c6f-a727-4c49f5c42502.jpg?v=1676428173","\/\/www.suerteyay.com\/cdn\/shop\/products\/fm-1_df28d482-3418-4a9b-a1b1-dda959bcaf2b.jpg?v=1676428173","\/\/www.suerteyay.com\/cdn\/shop\/products\/fm-3_ed7d9d41-f013-44da-83a7-345b68c63383.jpg?v=1676428173","\/\/www.suerteyay.com\/cdn\/shop\/products\/1_9402baf2-27c9-4717-8a22-e3914a741540.jpg?v=1676428173","\/\/www.suerteyay.com\/cdn\/shop\/products\/10_43f76f0a-d24a-4d5e-b1b9-74e68e97dd3e.jpg?v=1676428173","\/\/www.suerteyay.com\/cdn\/shop\/products\/8_924274a1-b864-405e-aab0-059c9ad445e0.jpg?v=1676428173","\/\/www.suerteyay.com\/cdn\/shop\/products\/2_56f41968-5cde-488b-b4b2-2d1d35cc1975.jpg?v=1676428173","\/\/www.suerteyay.com\/cdn\/shop\/products\/3_8c22cab7-b0a2-4ad8-8735-cccbd91fb075.jpg?v=1676428173","\/\/www.suerteyay.com\/cdn\/shop\/products\/12_226fbfb8-d0a7-4360-be4a-9d777d266478.jpg?v=1676428173","\/\/www.suerteyay.com\/cdn\/shop\/products\/4_03f85d07-8945-4df5-9e64-14e16b807c9a.jpg?v=1676428173","\/\/www.suerteyay.com\/cdn\/shop\/products\/12_44e41aec-564a-4c5f-9fb1-82ac18570569.jpg?v=1676428173","\/\/www.suerteyay.com\/cdn\/shop\/products\/10_95352374-29d0-4c64-a911-50994691c4ba.jpg?v=1676428173","\/\/www.suerteyay.com\/cdn\/shop\/products\/4_ea8ebaa9-e936-4a87-9eac-a77ffbe1c29a.jpg?v=1676428173","\/\/www.suerteyay.com\/cdn\/shop\/products\/8_a203e27b-6def-4041-bbba-3475031f7a5a.jpg?v=1676428173","\/\/www.suerteyay.com\/cdn\/shop\/products\/2_bea104bc-a87b-428a-8089-41e07988409b.jpg?v=1676428173","\/\/www.suerteyay.com\/cdn\/shop\/products\/3_9946ebed-e2db-44a6-bc36-ab9127a7f714.jpg?v=1676428173","\/\/www.suerteyay.com\/cdn\/shop\/products\/10_89996673-ae50-43f4-9c4f-923da321947c.jpg?v=1676428173","\/\/www.suerteyay.com\/cdn\/shop\/products\/12_8e52b073-4bcb-4462-ab8f-68c5074e6ecd.jpg?v=1676428173","\/\/www.suerteyay.com\/cdn\/shop\/products\/2_820e5439-96fc-46b4-adda-6fb7b9f1bd29.jpg?v=1676428173","\/\/www.suerteyay.com\/cdn\/shop\/products\/8_bb733ab6-6a5d-47d8-864a-8e01385f30ea.jpg?v=1676428173","\/\/www.suerteyay.com\/cdn\/shop\/products\/4_b60bce0a-33f2-4a84-9768-9b55f332e5b9.jpg?v=1676428174","\/\/www.suerteyay.com\/cdn\/shop\/products\/3_8fcb559c-c921-4207-838a-28ab6c11b78a.jpg?v=1676428174","\/\/www.suerteyay.com\/cdn\/shop\/products\/12_41138912-2df7-4944-9948-f9a772b398bb.jpg?v=1676428178","\/\/www.suerteyay.com\/cdn\/shop\/products\/4_d5b6a748-3dfd-4d95-8f99-861f3610f315.jpg?v=1676428180","\/\/www.suerteyay.com\/cdn\/shop\/products\/3_06dd0e60-aa66-4019-a71d-fee8f3973930.jpg?v=1676428182","\/\/www.suerteyay.com\/cdn\/shop\/products\/8_193a0f3e-24de-4f09-8aac-479cb4e98dd2.jpg?v=1676428183","\/\/www.suerteyay.com\/cdn\/shop\/products\/2_f7376426-4c43-4645-87f1-3ac1f76c0dbb.jpg?v=1676428185","\/\/www.suerteyay.com\/cdn\/shop\/products\/10_22592eee-2966-43a8-8346-327d5fe465c2.jpg?v=1676428187"],"featured_image":"\/\/www.suerteyay.com\/cdn\/shop\/products\/fm-2_df116ceb-a506-4ccd-9c98-aa299dd1bc90.jpg?v=1676428173","options":["Color","Style","Size"],"media":[{"alt":null,"id":23744186450009,"position":1,"preview_image":{"aspect_ratio":1.0,"height":800,"width":800,"src":"\/\/www.suerteyay.com\/cdn\/shop\/products\/fm-2_df116ceb-a506-4ccd-9c98-aa299dd1bc90.jpg?v=1676428173"},"aspect_ratio":1.0,"height":800,"media_type":"image","src":"\/\/www.suerteyay.com\/cdn\/shop\/products\/fm-2_df116ceb-a506-4ccd-9c98-aa299dd1bc90.jpg?v=1676428173","width":800},{"alt":null,"id":23744186482777,"position":2,"preview_image":{"aspect_ratio":1.0,"height":800,"width":800,"src":"\/\/www.suerteyay.com\/cdn\/shop\/products\/6_4b3882ab-40b0-4f6b-a3ad-a470d21fc86a.jpg?v=1676428173"},"aspect_ratio":1.0,"height":800,"media_type":"image","src":"\/\/www.suerteyay.com\/cdn\/shop\/products\/6_4b3882ab-40b0-4f6b-a3ad-a470d21fc86a.jpg?v=1676428173","width":800},{"alt":null,"id":23744186515545,"position":3,"preview_image":{"aspect_ratio":1.0,"height":800,"width":800,"src":"\/\/www.suerteyay.com\/cdn\/shop\/products\/7_c9609fce-6948-431a-a0c4-ac46365206c5.jpg?v=1676428173"},"aspect_ratio":1.0,"height":800,"media_type":"image","src":"\/\/www.suerteyay.com\/cdn\/shop\/products\/7_c9609fce-6948-431a-a0c4-ac46365206c5.jpg?v=1676428173","width":800},{"alt":null,"id":23744186548313,"position":4,"preview_image":{"aspect_ratio":1.0,"height":800,"width":800,"src":"\/\/www.suerteyay.com\/cdn\/shop\/products\/9_357c83b8-822b-48dc-bd23-03b118b1ec8e.jpg?v=1676428173"},"aspect_ratio":1.0,"height":800,"media_type":"image","src":"\/\/www.suerteyay.com\/cdn\/shop\/products\/9_357c83b8-822b-48dc-bd23-03b118b1ec8e.jpg?v=1676428173","width":800},{"alt":null,"id":23744186581081,"position":5,"preview_image":{"aspect_ratio":1.0,"height":800,"width":800,"src":"\/\/www.suerteyay.com\/cdn\/shop\/products\/11_1b491dd1-1344-40aa-a4e8-bdae95502f3a.jpg?v=1676428173"},"aspect_ratio":1.0,"height":800,"media_type":"image","src":"\/\/www.suerteyay.com\/cdn\/shop\/products\/11_1b491dd1-1344-40aa-a4e8-bdae95502f3a.jpg?v=1676428173","width":800},{"alt":null,"id":23744186613849,"position":6,"preview_image":{"aspect_ratio":1.0,"height":800,"width":800,"src":"\/\/www.suerteyay.com\/cdn\/shop\/products\/13_65fca9c0-6d9d-45bb-834b-59bf86544761.jpg?v=1676428173"},"aspect_ratio":1.0,"height":800,"media_type":"image","src":"\/\/www.suerteyay.com\/cdn\/shop\/products\/13_65fca9c0-6d9d-45bb-834b-59bf86544761.jpg?v=1676428173","width":800},{"alt":null,"id":23744186646617,"position":7,"preview_image":{"aspect_ratio":1.0,"height":800,"width":800,"src":"\/\/www.suerteyay.com\/cdn\/shop\/products\/14_f6cf53d8-cde1-47c0-b6b8-ebd9a8b6805d.jpg?v=1676428173"},"aspect_ratio":1.0,"height":800,"media_type":"image","src":"\/\/www.suerteyay.com\/cdn\/shop\/products\/14_f6cf53d8-cde1-47c0-b6b8-ebd9a8b6805d.jpg?v=1676428173","width":800},{"alt":null,"id":23744186679385,"position":8,"preview_image":{"aspect_ratio":1.0,"height":800,"width":800,"src":"\/\/www.suerteyay.com\/cdn\/shop\/products\/15_88e39079-a3d4-4c6f-a727-4c49f5c42502.jpg?v=1676428173"},"aspect_ratio":1.0,"height":800,"media_type":"image","src":"\/\/www.suerteyay.com\/cdn\/shop\/products\/15_88e39079-a3d4-4c6f-a727-4c49f5c42502.jpg?v=1676428173","width":800},{"alt":null,"id":23744186712153,"position":9,"preview_image":{"aspect_ratio":1.0,"height":800,"width":800,"src":"\/\/www.suerteyay.com\/cdn\/shop\/products\/fm-1_df28d482-3418-4a9b-a1b1-dda959bcaf2b.jpg?v=1676428173"},"aspect_ratio":1.0,"height":800,"media_type":"image","src":"\/\/www.suerteyay.com\/cdn\/shop\/products\/fm-1_df28d482-3418-4a9b-a1b1-dda959bcaf2b.jpg?v=1676428173","width":800},{"alt":null,"id":23744186744921,"position":10,"preview_image":{"aspect_ratio":1.0,"height":800,"width":800,"src":"\/\/www.suerteyay.com\/cdn\/shop\/products\/fm-3_ed7d9d41-f013-44da-83a7-345b68c63383.jpg?v=1676428173"},"aspect_ratio":1.0,"height":800,"media_type":"image","src":"\/\/www.suerteyay.com\/cdn\/shop\/products\/fm-3_ed7d9d41-f013-44da-83a7-345b68c63383.jpg?v=1676428173","width":800},{"alt":null,"id":23744186777689,"position":11,"preview_image":{"aspect_ratio":1.0,"height":800,"width":800,"src":"\/\/www.suerteyay.com\/cdn\/shop\/products\/1_9402baf2-27c9-4717-8a22-e3914a741540.jpg?v=1676428173"},"aspect_ratio":1.0,"height":800,"media_type":"image","src":"\/\/www.suerteyay.com\/cdn\/shop\/products\/1_9402baf2-27c9-4717-8a22-e3914a741540.jpg?v=1676428173","width":800},{"alt":null,"id":23744186810457,"position":12,"preview_image":{"aspect_ratio":1.0,"height":800,"width":800,"src":"\/\/www.suerteyay.com\/cdn\/shop\/products\/10_43f76f0a-d24a-4d5e-b1b9-74e68e97dd3e.jpg?v=1676428173"},"aspect_ratio":1.0,"height":800,"media_type":"image","src":"\/\/www.suerteyay.com\/cdn\/shop\/products\/10_43f76f0a-d24a-4d5e-b1b9-74e68e97dd3e.jpg?v=1676428173","width":800},{"alt":null,"id":23744186843225,"position":13,"preview_image":{"aspect_ratio":1.0,"height":800,"width":800,"src":"\/\/www.suerteyay.com\/cdn\/shop\/products\/8_924274a1-b864-405e-aab0-059c9ad445e0.jpg?v=1676428173"},"aspect_ratio":1.0,"height":800,"media_type":"image","src":"\/\/www.suerteyay.com\/cdn\/shop\/products\/8_924274a1-b864-405e-aab0-059c9ad445e0.jpg?v=1676428173","width":800},{"alt":null,"id":23744186875993,"position":14,"preview_image":{"aspect_ratio":1.0,"height":800,"width":800,"src":"\/\/www.suerteyay.com\/cdn\/shop\/products\/2_56f41968-5cde-488b-b4b2-2d1d35cc1975.jpg?v=1676428173"},"aspect_ratio":1.0,"height":800,"media_type":"image","src":"\/\/www.suerteyay.com\/cdn\/shop\/products\/2_56f41968-5cde-488b-b4b2-2d1d35cc1975.jpg?v=1676428173","width":800},{"alt":null,"id":23744186908761,"position":15,"preview_image":{"aspect_ratio":1.0,"height":800,"width":800,"src":"\/\/www.suerteyay.com\/cdn\/shop\/products\/3_8c22cab7-b0a2-4ad8-8735-cccbd91fb075.jpg?v=1676428173"},"aspect_ratio":1.0,"height":800,"media_type":"image","src":"\/\/www.suerteyay.com\/cdn\/shop\/products\/3_8c22cab7-b0a2-4ad8-8735-cccbd91fb075.jpg?v=1676428173","width":800},{"alt":null,"id":23744186941529,"position":16,"preview_image":{"aspect_ratio":1.0,"height":800,"width":800,"src":"\/\/www.suerteyay.com\/cdn\/shop\/products\/12_226fbfb8-d0a7-4360-be4a-9d777d266478.jpg?v=1676428173"},"aspect_ratio":1.0,"height":800,"media_type":"image","src":"\/\/www.suerteyay.com\/cdn\/shop\/products\/12_226fbfb8-d0a7-4360-be4a-9d777d266478.jpg?v=1676428173","width":800},{"alt":null,"id":23744186974297,"position":17,"preview_image":{"aspect_ratio":1.0,"height":800,"width":800,"src":"\/\/www.suerteyay.com\/cdn\/shop\/products\/4_03f85d07-8945-4df5-9e64-14e16b807c9a.jpg?v=1676428173"},"aspect_ratio":1.0,"height":800,"media_type":"image","src":"\/\/www.suerteyay.com\/cdn\/shop\/products\/4_03f85d07-8945-4df5-9e64-14e16b807c9a.jpg?v=1676428173","width":800},{"alt":null,"id":23744187007065,"position":18,"preview_image":{"aspect_ratio":1.0,"height":800,"width":800,"src":"\/\/www.suerteyay.com\/cdn\/shop\/products\/12_44e41aec-564a-4c5f-9fb1-82ac18570569.jpg?v=1676428173"},"aspect_ratio":1.0,"height":800,"media_type":"image","src":"\/\/www.suerteyay.com\/cdn\/shop\/products\/12_44e41aec-564a-4c5f-9fb1-82ac18570569.jpg?v=1676428173","width":800},{"alt":null,"id":23744187039833,"position":19,"preview_image":{"aspect_ratio":1.0,"height":800,"width":800,"src":"\/\/www.suerteyay.com\/cdn\/shop\/products\/10_95352374-29d0-4c64-a911-50994691c4ba.jpg?v=1676428173"},"aspect_ratio":1.0,"height":800,"media_type":"image","src":"\/\/www.suerteyay.com\/cdn\/shop\/products\/10_95352374-29d0-4c64-a911-50994691c4ba.jpg?v=1676428173","width":800},{"alt":null,"id":23744187072601,"position":20,"preview_image":{"aspect_ratio":1.0,"height":800,"width":800,"src":"\/\/www.suerteyay.com\/cdn\/shop\/products\/4_ea8ebaa9-e936-4a87-9eac-a77ffbe1c29a.jpg?v=1676428173"},"aspect_ratio":1.0,"height":800,"media_type":"image","src":"\/\/www.suerteyay.com\/cdn\/shop\/products\/4_ea8ebaa9-e936-4a87-9eac-a77ffbe1c29a.jpg?v=1676428173","width":800},{"alt":null,"id":23744187105369,"position":21,"preview_image":{"aspect_ratio":1.0,"height":800,"width":800,"src":"\/\/www.suerteyay.com\/cdn\/shop\/products\/8_a203e27b-6def-4041-bbba-3475031f7a5a.jpg?v=1676428173"},"aspect_ratio":1.0,"height":800,"media_type":"image","src":"\/\/www.suerteyay.com\/cdn\/shop\/products\/8_a203e27b-6def-4041-bbba-3475031f7a5a.jpg?v=1676428173","width":800},{"alt":null,"id":23744187138137,"position":22,"preview_image":{"aspect_ratio":1.0,"height":800,"width":800,"src":"\/\/www.suerteyay.com\/cdn\/shop\/products\/2_bea104bc-a87b-428a-8089-41e07988409b.jpg?v=1676428173"},"aspect_ratio":1.0,"height":800,"media_type":"image","src":"\/\/www.suerteyay.com\/cdn\/shop\/products\/2_bea104bc-a87b-428a-8089-41e07988409b.jpg?v=1676428173","width":800},{"alt":null,"id":23744187170905,"position":23,"preview_image":{"aspect_ratio":1.0,"height":800,"width":800,"src":"\/\/www.suerteyay.com\/cdn\/shop\/products\/3_9946ebed-e2db-44a6-bc36-ab9127a7f714.jpg?v=1676428173"},"aspect_ratio":1.0,"height":800,"media_type":"image","src":"\/\/www.suerteyay.com\/cdn\/shop\/products\/3_9946ebed-e2db-44a6-bc36-ab9127a7f714.jpg?v=1676428173","width":800},{"alt":null,"id":23744187203673,"position":24,"preview_image":{"aspect_ratio":1.0,"height":800,"width":800,"src":"\/\/www.suerteyay.com\/cdn\/shop\/products\/10_89996673-ae50-43f4-9c4f-923da321947c.jpg?v=1676428173"},"aspect_ratio":1.0,"height":800,"media_type":"image","src":"\/\/www.suerteyay.com\/cdn\/shop\/products\/10_89996673-ae50-43f4-9c4f-923da321947c.jpg?v=1676428173","width":800},{"alt":null,"id":23744187236441,"position":25,"preview_image":{"aspect_ratio":1.0,"height":800,"width":800,"src":"\/\/www.suerteyay.com\/cdn\/shop\/products\/12_8e52b073-4bcb-4462-ab8f-68c5074e6ecd.jpg?v=1676428173"},"aspect_ratio":1.0,"height":800,"media_type":"image","src":"\/\/www.suerteyay.com\/cdn\/shop\/products\/12_8e52b073-4bcb-4462-ab8f-68c5074e6ecd.jpg?v=1676428173","width":800},{"alt":null,"id":23744187269209,"position":26,"preview_image":{"aspect_ratio":1.0,"height":800,"width":800,"src":"\/\/www.suerteyay.com\/cdn\/shop\/products\/2_820e5439-96fc-46b4-adda-6fb7b9f1bd29.jpg?v=1676428173"},"aspect_ratio":1.0,"height":800,"media_type":"image","src":"\/\/www.suerteyay.com\/cdn\/shop\/products\/2_820e5439-96fc-46b4-adda-6fb7b9f1bd29.jpg?v=1676428173","width":800},{"alt":null,"id":23744187301977,"position":27,"preview_image":{"aspect_ratio":1.0,"height":800,"width":800,"src":"\/\/www.suerteyay.com\/cdn\/shop\/products\/8_bb733ab6-6a5d-47d8-864a-8e01385f30ea.jpg?v=1676428173"},"aspect_ratio":1.0,"height":800,"media_type":"image","src":"\/\/www.suerteyay.com\/cdn\/shop\/products\/8_bb733ab6-6a5d-47d8-864a-8e01385f30ea.jpg?v=1676428173","width":800},{"alt":null,"id":23744187334745,"position":28,"preview_image":{"aspect_ratio":1.0,"height":800,"width":800,"src":"\/\/www.suerteyay.com\/cdn\/shop\/products\/4_b60bce0a-33f2-4a84-9768-9b55f332e5b9.jpg?v=1676428174"},"aspect_ratio":1.0,"height":800,"media_type":"image","src":"\/\/www.suerteyay.com\/cdn\/shop\/products\/4_b60bce0a-33f2-4a84-9768-9b55f332e5b9.jpg?v=1676428174","width":800},{"alt":null,"id":23744187367513,"position":29,"preview_image":{"aspect_ratio":1.0,"height":800,"width":800,"src":"\/\/www.suerteyay.com\/cdn\/shop\/products\/3_8fcb559c-c921-4207-838a-28ab6c11b78a.jpg?v=1676428174"},"aspect_ratio":1.0,"height":800,"media_type":"image","src":"\/\/www.suerteyay.com\/cdn\/shop\/products\/3_8fcb559c-c921-4207-838a-28ab6c11b78a.jpg?v=1676428174","width":800},{"alt":null,"id":23744187695193,"position":30,"preview_image":{"aspect_ratio":1.0,"height":800,"width":800,"src":"\/\/www.suerteyay.com\/cdn\/shop\/products\/12_41138912-2df7-4944-9948-f9a772b398bb.jpg?v=1676428178"},"aspect_ratio":1.0,"height":800,"media_type":"image","src":"\/\/www.suerteyay.com\/cdn\/shop\/products\/12_41138912-2df7-4944-9948-f9a772b398bb.jpg?v=1676428178","width":800},{"alt":null,"id":23744187793497,"position":31,"preview_image":{"aspect_ratio":1.0,"height":800,"width":800,"src":"\/\/www.suerteyay.com\/cdn\/shop\/products\/4_d5b6a748-3dfd-4d95-8f99-861f3610f315.jpg?v=1676428180"},"aspect_ratio":1.0,"height":800,"media_type":"image","src":"\/\/www.suerteyay.com\/cdn\/shop\/products\/4_d5b6a748-3dfd-4d95-8f99-861f3610f315.jpg?v=1676428180","width":800},{"alt":null,"id":23744187826265,"position":32,"preview_image":{"aspect_ratio":1.0,"height":800,"width":800,"src":"\/\/www.suerteyay.com\/cdn\/shop\/products\/3_06dd0e60-aa66-4019-a71d-fee8f3973930.jpg?v=1676428182"},"aspect_ratio":1.0,"height":800,"media_type":"image","src":"\/\/www.suerteyay.com\/cdn\/shop\/products\/3_06dd0e60-aa66-4019-a71d-fee8f3973930.jpg?v=1676428182","width":800},{"alt":null,"id":23744187990105,"position":33,"preview_image":{"aspect_ratio":1.0,"height":800,"width":800,"src":"\/\/www.suerteyay.com\/cdn\/shop\/products\/8_193a0f3e-24de-4f09-8aac-479cb4e98dd2.jpg?v=1676428183"},"aspect_ratio":1.0,"height":800,"media_type":"image","src":"\/\/www.suerteyay.com\/cdn\/shop\/products\/8_193a0f3e-24de-4f09-8aac-479cb4e98dd2.jpg?v=1676428183","width":800},{"alt":null,"id":23744188022873,"position":34,"preview_image":{"aspect_ratio":1.0,"height":800,"width":800,"src":"\/\/www.suerteyay.com\/cdn\/shop\/products\/2_f7376426-4c43-4645-87f1-3ac1f76c0dbb.jpg?v=1676428185"},"aspect_ratio":1.0,"height":800,"media_type":"image","src":"\/\/www.suerteyay.com\/cdn\/shop\/products\/2_f7376426-4c43-4645-87f1-3ac1f76c0dbb.jpg?v=1676428185","width":800},{"alt":null,"id":23744188186713,"position":35,"preview_image":{"aspect_ratio":1.0,"height":800,"width":800,"src":"\/\/www.suerteyay.com\/cdn\/shop\/products\/10_22592eee-2966-43a8-8346-327d5fe465c2.jpg?v=1676428187"},"aspect_ratio":1.0,"height":800,"media_type":"image","src":"\/\/www.suerteyay.com\/cdn\/shop\/products\/10_22592eee-2966-43a8-8346-327d5fe465c2.jpg?v=1676428187","width":800}],"requires_selling_plan":false,"selling_plan_groups":[],"content":"\u003ch3 style=\"text-align: center;\"\u003e\u003cspan style=\"color: #fc0404;\"\u003eSMOOTHS YOU OUT FOR A SLIMMER LOOK!\u003c\/span\u003e\u003c\/h3\u003e\n\u003cp\u003e\u003cimg alt=\"\" src=\"https:\/\/cdn.hotishop.com\/image\/2022\/07\/ee5e169ce1b6ca7b230dbbfa36698d414df4c044cd35f6a5d624cf30a4760a6d.gif\" style=\"display: block; margin-left: auto; margin-right: auto;\"\u003e\u003c\/p\u003e\n\u003cp style=\"text-align: center;\"\u003eSnatched accentuates your body in all of the right places giving you an unmatched\u003cspan\u003e \u003c\/span\u003e\u003cem\u003e\u003cstrong\u003esmoother\u003c\/strong\u003e\u003c\/em\u003e, \u003cem\u003e\u003cstrong\u003eslimmer\u003c\/strong\u003e\u003c\/em\u003e look!\u003c\/p\u003e\n\u003ch3 style=\"text-align: center;\"\u003e\u003cspan style=\"color: #f90000;\"\u003eYOUR CONFIDENCE WILL GO THROUGH THE ROOF WHEN YOU SEE YOURSELF IN THIS!\u003c\/span\u003e\u003c\/h3\u003e\n\u003cp\u003e\u003cimg alt=\"\" src=\"https:\/\/cdn.hotishop.com\/image\/2022\/07\/40cb9b4a6c79fb3257c01fbc8b6264ba88de88069728d6f81d0a7cad46b6312d.gif\" style=\"display: block; margin-left: auto; margin-right: auto;\"\u003e\u003c\/p\u003e\n\u003cp style=\"text-align: center;\"\u003eImagine the \u003cem\u003e\u003cstrong\u003epure joy\u003c\/strong\u003e\u003c\/em\u003e you will feel when you see how good you look in this. The rush of endorphins you get when you \u003cem\u003e\u003cstrong\u003efeel\u003c\/strong\u003e\u003c\/em\u003e and \u003cem\u003e\u003cstrong\u003elook\u003c\/strong\u003e\u003c\/em\u003e good is \u003cem\u003e\u003cstrong\u003eunmatched\u003c\/strong\u003e\u003c\/em\u003e! Snatched gives you all of the \u003cem\u003e\u003cstrong\u003econfidence\u003c\/strong\u003e\u003c\/em\u003e you will ever need!\u003c\/p\u003e\n\u003ch3 data-mce-fragment=\"1\"\u003e\u003cspan style=\"color: #ff2a00;\" data-mce-fragment=\"1\"\u003eFEATURES\u003c\/span\u003e\u003c\/h3\u003e\n\u003cul data-mce-fragment=\"1\"\u003e\n\u003cli data-mce-fragment=\"1\"\u003e\n\u003cp data-mce-fragment=\"1\"\u003e\u003cstrong data-mce-fragment=\"1\"\u003e\u003cspan data-mce-fragment=\"1\"\u003eMaterial:\u003c\/span\u003e\u003c\/strong\u003e\u003cspan data-mce-fragment=\"1\"\u003e Made of nylon, spandex, polyester and mesh lining, which can hide the tummy and shape your curve in a stylish way, while the full soft lining provides extra skin protection.\u003c\/span\u003e\u003c\/p\u003e\n\u003c\/li\u003e\n\u003cli data-mce-fragment=\"1\"\u003e\n\u003cp data-mce-fragment=\"1\"\u003e\u003cstrong data-mce-fragment=\"1\"\u003e\u003cspan data-mce-fragment=\"1\"\u003eDesign:\u003c\/span\u003e\u003c\/strong\u003e\u003cspan data-mce-fragment=\"1\"\u003e The front design accentuates your curves. The design on the tummy area provides excellent tummy control, which perfectly hides imperfections while being flattering.\u003c\/span\u003e\u003c\/p\u003e\n\u003c\/li\u003e\n\u003cli data-mce-fragment=\"1\"\u003e\n\u003cp data-mce-fragment=\"1\"\u003e\u003cstrong data-mce-fragment=\"1\"\u003e\u003cspan data-mce-fragment=\"1\"\u003eGarment Care:\u003c\/span\u003e\u003c\/strong\u003e\u003cspan data-mce-fragment=\"1\"\u003e Regular washing. Recommended with cold water. Do not use bleach. Do not tumble dry.\u003c\/span\u003e\u003c\/p\u003e\n\u003c\/li\u003e\n\u003cli data-mce-fragment=\"1\"\u003e\n\u003cp data-mce-fragment=\"1\"\u003e\u003cstrong data-mce-fragment=\"1\"\u003e\u003cspan data-mce-fragment=\"1\"\u003eOccasion:\u003c\/span\u003e\u003c\/strong\u003e\u003cspan data-mce-fragment=\"1\"\u003e Best holiday gifts for mom, wife, girlfriend or the woman you love. Perfect for tropical vacation, summer, beach and pool, honeymoon, cruise.\u003c\/span\u003e\u003c\/p\u003e\n\u003c\/li\u003e\n\u003c\/ul\u003e\n\u003ch3 data-mce-fragment=\"1\"\u003e\u003cspan style=\"color: #ff2a00;\" data-mce-fragment=\"1\"\u003eSPECIFICATION\u003c\/span\u003e\u003c\/h3\u003e\n\u003cul data-mce-fragment=\"1\"\u003e\n\u003cli data-mce-fragment=\"1\"\u003e\n\u003cp data-mce-fragment=\"1\"\u003e\u003cstrong data-mce-fragment=\"1\"\u003e\u003cspan data-mce-fragment=\"1\"\u003eMaterial:\u003c\/span\u003e\u003c\/strong\u003e\u003cspan data-mce-fragment=\"1\"\u003e Cotton, Nylon\u003c\/span\u003e\u003c\/p\u003e\n\u003c\/li\u003e\n\u003cli data-mce-fragment=\"1\"\u003e\n\u003cp data-mce-fragment=\"1\"\u003e\u003cstrong data-mce-fragment=\"1\"\u003e\u003cspan data-mce-fragment=\"1\"\u003eGender:\u003c\/span\u003e\u003c\/strong\u003e\u003cspan data-mce-fragment=\"1\"\u003e Female\u003c\/span\u003e\u003c\/p\u003e\n\u003c\/li\u003e\n\u003cli data-mce-fragment=\"1\"\u003e\n\u003cp data-mce-fragment=\"1\"\u003e\u003cstrong data-mce-fragment=\"1\"\u003e\u003cspan data-mce-fragment=\"1\"\u003eSize(cm\/in):\u003c\/span\u003e\u003c\/strong\u003e \u003cimg style=\"display: block; margin-left: auto; margin-right: auto;\" alt=\"\" src=\"https:\/\/cdn.shopify.com\/s\/files\/1\/0356\/3048\/1544\/files\/9CE189B5-7BCA-4cfc-8969-5082BDFC3364_480x480.png?v=1658458059\" data-mce-fragment=\"1\" data-mce-src=\"https:\/\/cdn.shopify.com\/s\/files\/1\/0356\/3048\/1544\/files\/9CE189B5-7BCA-4cfc-8969-5082BDFC3364_480x480.png?v=1658458059\"\u003e\u003c\/p\u003e\n\u003c\/li\u003e\n\u003c\/ul\u003e\n\u003cul data-mce-fragment=\"1\"\u003e\n\u003cli data-mce-fragment=\"1\"\u003e\n\u003cp data-mce-fragment=\"1\"\u003e\u003cstrong data-mce-fragment=\"1\"\u003e\u003cspan data-mce-fragment=\"1\"\u003eColor:\u003c\/span\u003e\u003c\/strong\u003e\u003cspan data-mce-fragment=\"1\"\u003e Black, Skin, Brown\u003c\/span\u003e\u003c\/p\u003e\n\u003c\/li\u003e\n\u003cli data-mce-fragment=\"1\"\u003e\n\u003cp data-mce-fragment=\"1\"\u003e\u003cstrong data-mce-fragment=\"1\"\u003e\u003cspan data-mce-fragment=\"1\"\u003eDesign: \u003c\/span\u003e\u003c\/strong\u003e\u003cspan data-mce-fragment=\"1\"\u003e Sling, One Piece, Round Neck \u003c\/span\u003e\u003c\/p\u003e\n\u003c\/li\u003e\n\u003cli data-mce-fragment=\"1\"\u003e\n\u003cp data-mce-fragment=\"1\"\u003e\u003cstrong data-mce-fragment=\"1\"\u003e\u003cspan data-mce-fragment=\"1\"\u003eOccasion:\u003c\/span\u003e\u003c\/strong\u003e\u003cspan data-mce-fragment=\"1\"\u003e Home\u003c\/span\u003e\u003c\/p\u003e\n\u003c\/li\u003e\n\u003cli data-mce-fragment=\"1\"\u003e\n\u003cp data-mce-fragment=\"1\"\u003e\u003cstrong data-mce-fragment=\"1\"\u003e\u003cspan data-mce-fragment=\"1\"\u003eSeason:\u003c\/span\u003e\u003c\/strong\u003e\u003cspan data-mce-fragment=\"1\"\u003e All Seasons\u003c\/span\u003e\u003c\/p\u003e\n\u003c\/li\u003e\n\u003cli data-mce-fragment=\"1\"\u003e\n\u003cp data-mce-fragment=\"1\"\u003e\u003cstrong data-mce-fragment=\"1\"\u003e\u003cspan data-mce-fragment=\"1\"\u003ePattern:\u003c\/span\u003e\u003c\/strong\u003e\u003cspan data-mce-fragment=\"1\"\u003e Solid Color\u003c\/span\u003e\u003c\/p\u003e\n\u003c\/li\u003e\n\u003c\/ul\u003e\n\u003ch3 data-mce-fragment=\"1\"\u003e\u003cspan style=\"color: #ff2a00;\" data-mce-fragment=\"1\"\u003ePACKAGE\u003c\/span\u003e\u003c\/h3\u003e\n\u003cul data-mce-fragment=\"1\"\u003e\n\u003cli data-mce-fragment=\"1\"\u003e\u003cspan data-mce-fragment=\"1\"\u003e1 * Plus Size Women's One-piece Hip Sling Underwear\u003c\/span\u003e\u003c\/li\u003e\n\u003c\/ul\u003e\n\u003ch3 data-mce-fragment=\"1\"\u003e\u003cspan style=\"color: #ff2a00;\" data-mce-fragment=\"1\" mce-data-marked=\"1\"\u003eNOTE\u003c\/span\u003e\u003c\/h3\u003e\n\u003cul data-mce-fragment=\"1\"\u003e\n\u003cli data-mce-fragment=\"1\"\u003e\n\u003cp data-mce-fragment=\"1\"\u003ePlease allow slight measurement deviations due to manual measurement.\u003c\/p\u003e\n\u003c\/li\u003e\n\u003cli data-mce-fragment=\"1\"\u003e\n\u003cp data-mce-fragment=\"1\"\u003eDue to the different monitor and light effect, the actual color of the item might be slightly different from the color showed on the pictures.\u003c\/p\u003e\n\u003c\/li\u003e\n\u003c\/ul\u003e"}
Adding product to your cart
SMOOTHS YOU OUT FOR A SLIMMER LOOK!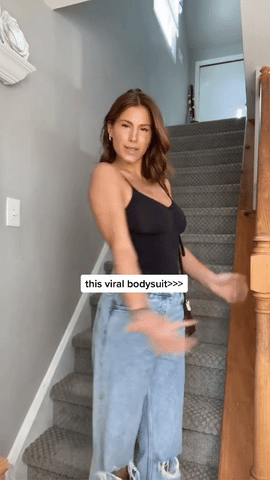 Snatched accentuates your body in all of the right places giving you an unmatched smoother, slimmer look!
YOUR CONFIDENCE WILL GO THROUGH THE ROOF WHEN YOU SEE YOURSELF IN THIS!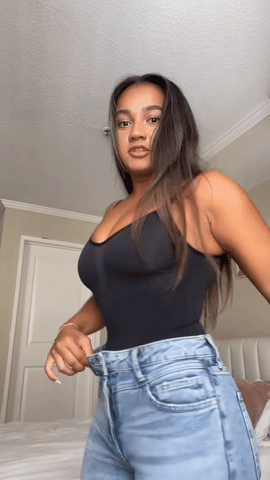 Imagine the pure joy you will feel when you see how good you look in this. The rush of endorphins you get when you feel and look good is unmatched! Snatched gives you all of the confidence you will ever need!
FEATURES
Material: Made of nylon, spandex, polyester and mesh lining, which can hide the tummy and shape your curve in a stylish way, while the full soft lining provides extra skin protection.

Design: The front design accentuates your curves. The design on the tummy area provides excellent tummy control, which perfectly hides imperfections while being flattering.

Garment Care: Regular washing. Recommended with cold water. Do not use bleach. Do not tumble dry.

Occasion: Best holiday gifts for mom, wife, girlfriend or the woman you love. Perfect for tropical vacation, summer, beach and pool, honeymoon, cruise.
SPECIFICATION
Material: Cotton, Nylon

Gender: Female

Size(cm/in): 
Color: Black, Skin, Brown

Design:  Sling, One Piece, Round Neck 

Occasion: Home

Season: All Seasons

Pattern: Solid Color
PACKAGE
1 * Plus Size Women's One-piece Hip Sling Underwear
NOTE
Please allow slight measurement deviations due to manual measurement.

Due to the different monitor and light effect, the actual color of the item might be slightly different from the color showed on the pictures.