{"id":7157884616793,"title":"Tongue Cleaning Gel Set","handle":"tongue-cleaning-gel-set","description":"\u003cp data-mce-fragment=\"1\" style=\"text-align: center;\"\u003e\u003cspan style=\"color: #ff8000;\"\u003e\u003cstrong\u003eDo you still have bad breath after brushing your teeth every day?\u003c\/strong\u003e\u003c\/span\u003e\u003c\/p\u003e\n\u003cp data-mce-fragment=\"1\" style=\"text-align: center;\"\u003e\u003cspan style=\"color: #ff2a00;\"\u003e\u003cstrong\u003eMost bad breath comes from a dirty tongue.\u003c\/strong\u003e\u003c\/span\u003e\u003c\/p\u003e\n\u003cdiv\u003e\u003cimg data-mce-fragment=\"1\" height=\"296\" width=\"400\" style=\"display: block; margin-left: auto; margin-right: auto;\" src=\"https:\/\/cdn.hotishop.com\/image\/2022\/09\/7f677527947c5040fc0ae8dd9e04ea0983ec961d85a4a81b6b54e598f9f9d072.gif\" data-mce-src=\"https:\/\/cdn.hotishop.com\/image\/2022\/09\/7f677527947c5040fc0ae8dd9e04ea0983ec961d85a4a81b6b54e598f9f9d072.gif\"\u003e\u003c\/div\u003e\n\u003ch4 data-mce-fragment=\"1\" style=\"text-align: center;\"\u003e\u003cspan style=\"color: #eaae49;\"\u003eCheck out this (Tongue Cleaning Gel Set)\u003c\/span\u003e\u003c\/h4\u003e\n\u003ch4 style=\"text-align: center;\"\u003e\u003cimg data-mce-fragment=\"1\" height=\"400\" width=\"400\" src=\"https:\/\/cdn.hotishop.com\/image\/2022\/09\/18d2b6fa15628a5bd4a1c006c7803a5429e49738b20d7523ec5aab7c384acb0c.gif\" data-mce-src=\"https:\/\/cdn.hotishop.com\/image\/2022\/09\/18d2b6fa15628a5bd4a1c006c7803a5429e49738b20d7523ec5aab7c384acb0c.gif\"\u003e\u003c\/h4\u003e\n\u003cp data-mce-fragment=\"1\" style=\"text-align: center;\"\u003e\u003cspan style=\"color: #c16f6b;\"\u003e\u003cstrong\u003eApplicable scenarios: working hours, before appointments, after meals, on business trips\u003c\/strong\u003e\u003c\/span\u003e\u003c\/p\u003e\n\u003cdiv\u003e\u003cimg data-mce-fragment=\"1\" style=\"display: block; margin-left: auto; margin-right: auto;\" height=\"400\" width=\"400\" src=\"https:\/\/cdn.hotishop.com\/image\/2022\/09\/3daa11ffcf509ac9e6577fbb6dab1c53a28200ad0aa9fc5c80f662976216425e.gif\" data-mce-src=\"https:\/\/cdn.hotishop.com\/image\/2022\/09\/3daa11ffcf509ac9e6577fbb6dab1c53a28200ad0aa9fc5c80f662976216425e.gif\"\u003e\u003c\/div\u003e\n\u003ch4 data-mce-fragment=\"1\"\u003e\u003cspan style=\"color: #ff8000;\"\u003e\u003cstrong\u003eFEATURES\u003c\/strong\u003e\u003c\/span\u003e\u003c\/h4\u003e\n\u003col data-mce-fragment=\"1\"\u003e\n\u003cli data-mce-fragment=\"1\"\u003e\u003cspan data-mce-fragment=\"1\" style=\"font-weight: 400;\" data-mce-style=\"font-weight: 400;\"\u003e Gargle with foam for 10-15 seconds, do not use mouthwash to clean your mouth, it smells very fresh\u003c\/span\u003e\u003c\/li\u003e\n\u003c\/ol\u003e\n\u003cdiv\u003e\u003cimg data-mce-fragment=\"1\" height=\"205\" width=\"402\" style=\"display: block; margin-left: auto; margin-right: auto;\" src=\"https:\/\/cdn.hotishop.com\/image\/2022\/09\/a39ddcac4bd8a35d76b518e65a8566c10b1174f2502b27f2e44517151de56389.gif\" data-mce-src=\"https:\/\/cdn.hotishop.com\/image\/2022\/09\/a39ddcac4bd8a35d76b518e65a8566c10b1174f2502b27f2e44517151de56389.gif\"\u003e\u003c\/div\u003e\n\u003col data-mce-fragment=\"1\" start=\"2\"\u003e\n\u003cli data-mce-fragment=\"1\"\u003e\u003cspan data-mce-fragment=\"1\" style=\"font-weight: 400;\" data-mce-style=\"font-weight: 400;\"\u003e Use tongue coating cleaning gel instead of toothpaste, 2-3 minutes to deeply remove breath.\u003c\/span\u003e\u003c\/li\u003e\n\u003c\/ol\u003e\n\u003cdiv\u003e\u003cimg data-mce-fragment=\"1\" height=\"399\" width=\"399\" style=\"display: block; margin-left: auto; margin-right: auto;\" alt=\"\" src=\"https:\/\/cdn.shopify.com\/s\/files\/1\/0648\/1913\/4680\/products\/3_905728f8-b883-4367-aff1-df37b0f62ecb_480x480.jpg?v=1663294537\" data-mce-src=\"https:\/\/cdn.shopify.com\/s\/files\/1\/0648\/1913\/4680\/products\/3_905728f8-b883-4367-aff1-df37b0f62ecb_480x480.jpg?v=1663294537\"\u003e\u003c\/div\u003e\n\u003cul\u003e\n\u003cli\u003e\u003cspan data-mce-fragment=\"1\" style=\"font-weight: 400;\" data-mce-style=\"font-weight: 400;\"\u003e\u003cstrong\u003eEfficacy\u003c\/strong\u003e: clean oral care remove oral odor and fresh breath\u003c\/span\u003e\u003c\/li\u003e\n\u003c\/ul\u003e\n\u003cdiv\u003e\u003cimg data-mce-fragment=\"1\" height=\"222\" width=\"400\" style=\"display: block; margin-left: auto; margin-right: auto;\" src=\"https:\/\/cdn.hotishop.com\/image\/2022\/09\/32065c98402336a951e10abd01ab8ae6d87c38ba07ad36e7fc62825ab107f26d.gif\" data-mce-src=\"https:\/\/cdn.hotishop.com\/image\/2022\/09\/32065c98402336a951e10abd01ab8ae6d87c38ba07ad36e7fc62825ab107f26d.gif\"\u003e\u003c\/div\u003e\n\u003ch4 data-mce-fragment=\"1\"\u003e\u003cspan style=\"color: #ff8000;\"\u003e\u003cstrong\u003eSPECIFICATIONS\u003c\/strong\u003e\u003c\/span\u003e\u003c\/h4\u003e\n\u003cul\u003e\n\u003cli\u003e\n\u003cp\u003e\u003cspan data-mce-fragment=\"1\" style=\"font-weight: 400;\" data-mce-style=\"font-weight: 400;\"\u003e\u003cstrong\u003eIngredient:\u003c\/strong\u003eWater\/Mint\/Sorbose\u003c\/span\u003e\u003c\/p\u003e\n\u003c\/li\u003e\n\u003cli\u003e\n\u003cp\u003e\u003cspan data-mce-fragment=\"1\" style=\"font-weight: 400;\" data-mce-style=\"font-weight: 400;\"\u003e\u003cstrong\u003eTet content :\u003c\/strong\u003e 0.11lb \/ 50g\u003c\/span\u003e\u003c\/p\u003e\n\u003c\/li\u003e\n\u003cli\u003e\n\u003cp\u003e\u003cspan data-mce-fragment=\"1\" style=\"font-weight: 400;\" data-mce-style=\"font-weight: 400;\"\u003e\u003cstrong\u003eShelf life :\u003c\/strong\u003e 3 years\u003c\/span\u003e\u003c\/p\u003e\n\u003c\/li\u003e\n\u003cli\u003e\n\u003cp\u003e\u003cspan data-mce-fragment=\"1\" style=\"font-weight: 400;\" data-mce-style=\"font-weight: 400;\"\u003e\u003cstrong\u003eStore:\u003c\/strong\u003e Store in a cool dry place \u003c\/span\u003e\u003c\/p\u003e\n\u003c\/li\u003e\n\u003cli\u003e\n\u003cp\u003e\u003cspan data-mce-fragment=\"1\" style=\"font-weight: 400;\" data-mce-style=\"font-weight: 400;\"\u003e\u003cstrong\u003eProduct Function:\u003c\/strong\u003e Clean tongue coating and fresh breath\u003c\/span\u003e\u003c\/p\u003e\n\u003c\/li\u003e\n\u003cli\u003e\n\u003cp\u003e\u003cspan data-mce-fragment=\"1\" style=\"font-weight: 400;\" data-mce-style=\"font-weight: 400;\"\u003e\u003cstrong\u003eTotal weight:\u003c\/strong\u003e0.2lb \/ 87g \u003c\/span\u003e\u003c\/p\u003e\n\u003c\/li\u003e\n\u003cli\u003e\n\u003cp\u003e\u003cstrong\u003eSize:\u003c\/strong\u003e\u003c\/p\u003e\n\u003c\/li\u003e\n\u003c\/ul\u003e\n\u003cp\u003e\u003cimg height=\"399\" width=\"399\" style=\"display: block; margin-left: auto; margin-right: auto;\" src=\"https:\/\/cdn.shopify.com\/s\/files\/1\/0648\/1913\/4680\/files\/468ef44610c31b5b50b747b4f9f5ee49_480x480.jpg?v=1663294552\" alt=\"\"\u003e\u003c\/p\u003e\n\u003ch4 data-mce-fragment=\"1\"\u003e\u003cspan style=\"color: #ff8000;\"\u003e\u003cstrong\u003ePACKAGE INCLUDED\u003c\/strong\u003e\u003c\/span\u003e\u003c\/h4\u003e\n\u003cul\u003e\n\u003cli\u003e\u003cspan data-mce-fragment=\"1\" style=\"font-weight: 400;\" data-mce-style=\"font-weight: 400;\"\u003e1 × Tongue Cleaning Gel Set\u003c\/span\u003e\u003c\/li\u003e\n\u003c\/ul\u003e","published_at":"2022-09-24T19:26:59-10:00","created_at":"2022-09-24T19:27:07-10:00","vendor":"Suerteyay","type":"","tags":["beauty"],"price":999,"price_min":999,"price_max":999,"available":true,"price_varies":false,"compare_at_price":1999,"compare_at_price_min":1999,"compare_at_price_max":1999,"compare_at_price_varies":false,"variants":[{"id":40254399283289,"title":"Default Title","option1":"Default Title","option2":null,"option3":null,"sku":"CP37641-E033","requires_shipping":true,"taxable":false,"featured_image":null,"available":true,"name":"Tongue Cleaning Gel Set","public_title":null,"options":["Default Title"],"price":999,"weight":0,"compare_at_price":1999,"inventory_management":null,"barcode":"","requires_selling_plan":false,"selling_plan_allocations":[],"quantity_rule":{"min":1,"max":null,"increment":1}}],"images":["\/\/www.suerteyay.com\/cdn\/shop\/products\/1_27e87696-36bd-4b66-944b-1d4270905819.jpg?v=1664083627","\/\/www.suerteyay.com\/cdn\/shop\/products\/2_34b7e45e-4d5c-4293-a3b7-9616d053a337.jpg?v=1664083627","\/\/www.suerteyay.com\/cdn\/shop\/products\/3_905728f8-b883-4367-aff1-df37b0f62ecb.jpg?v=1664083627","\/\/www.suerteyay.com\/cdn\/shop\/products\/4_d033fc91-9115-49a7-9162-461a27e7cdb2.jpg?v=1664083627","\/\/www.suerteyay.com\/cdn\/shop\/products\/5_6b2974a5-aca8-4665-9fd8-b03a171571a6.jpg?v=1664083627","\/\/www.suerteyay.com\/cdn\/shop\/products\/6_fa811270-75f9-42a7-8367-31620cff7637.jpg?v=1664083627","\/\/www.suerteyay.com\/cdn\/shop\/products\/7_a92832e3-3c3d-4c64-954f-3cb1bca77569.jpg?v=1664083627","\/\/www.suerteyay.com\/cdn\/shop\/products\/8_5e57b159-281e-42b4-ace2-09509f33da24.jpg?v=1664083627"],"featured_image":"\/\/www.suerteyay.com\/cdn\/shop\/products\/1_27e87696-36bd-4b66-944b-1d4270905819.jpg?v=1664083627","options":["Title"],"media":[{"alt":null,"id":22852789731417,"position":1,"preview_image":{"aspect_ratio":1.0,"height":800,"width":800,"src":"\/\/www.suerteyay.com\/cdn\/shop\/products\/1_27e87696-36bd-4b66-944b-1d4270905819.jpg?v=1664083627"},"aspect_ratio":1.0,"height":800,"media_type":"image","src":"\/\/www.suerteyay.com\/cdn\/shop\/products\/1_27e87696-36bd-4b66-944b-1d4270905819.jpg?v=1664083627","width":800},{"alt":null,"id":22852789764185,"position":2,"preview_image":{"aspect_ratio":1.0,"height":800,"width":800,"src":"\/\/www.suerteyay.com\/cdn\/shop\/products\/2_34b7e45e-4d5c-4293-a3b7-9616d053a337.jpg?v=1664083627"},"aspect_ratio":1.0,"height":800,"media_type":"image","src":"\/\/www.suerteyay.com\/cdn\/shop\/products\/2_34b7e45e-4d5c-4293-a3b7-9616d053a337.jpg?v=1664083627","width":800},{"alt":null,"id":22852789796953,"position":3,"preview_image":{"aspect_ratio":1.0,"height":800,"width":800,"src":"\/\/www.suerteyay.com\/cdn\/shop\/products\/3_905728f8-b883-4367-aff1-df37b0f62ecb.jpg?v=1664083627"},"aspect_ratio":1.0,"height":800,"media_type":"image","src":"\/\/www.suerteyay.com\/cdn\/shop\/products\/3_905728f8-b883-4367-aff1-df37b0f62ecb.jpg?v=1664083627","width":800},{"alt":null,"id":22852789829721,"position":4,"preview_image":{"aspect_ratio":1.0,"height":800,"width":800,"src":"\/\/www.suerteyay.com\/cdn\/shop\/products\/4_d033fc91-9115-49a7-9162-461a27e7cdb2.jpg?v=1664083627"},"aspect_ratio":1.0,"height":800,"media_type":"image","src":"\/\/www.suerteyay.com\/cdn\/shop\/products\/4_d033fc91-9115-49a7-9162-461a27e7cdb2.jpg?v=1664083627","width":800},{"alt":null,"id":22852789862489,"position":5,"preview_image":{"aspect_ratio":1.0,"height":800,"width":800,"src":"\/\/www.suerteyay.com\/cdn\/shop\/products\/5_6b2974a5-aca8-4665-9fd8-b03a171571a6.jpg?v=1664083627"},"aspect_ratio":1.0,"height":800,"media_type":"image","src":"\/\/www.suerteyay.com\/cdn\/shop\/products\/5_6b2974a5-aca8-4665-9fd8-b03a171571a6.jpg?v=1664083627","width":800},{"alt":null,"id":22852789895257,"position":6,"preview_image":{"aspect_ratio":1.0,"height":800,"width":800,"src":"\/\/www.suerteyay.com\/cdn\/shop\/products\/6_fa811270-75f9-42a7-8367-31620cff7637.jpg?v=1664083627"},"aspect_ratio":1.0,"height":800,"media_type":"image","src":"\/\/www.suerteyay.com\/cdn\/shop\/products\/6_fa811270-75f9-42a7-8367-31620cff7637.jpg?v=1664083627","width":800},{"alt":null,"id":22852789928025,"position":7,"preview_image":{"aspect_ratio":1.0,"height":800,"width":800,"src":"\/\/www.suerteyay.com\/cdn\/shop\/products\/7_a92832e3-3c3d-4c64-954f-3cb1bca77569.jpg?v=1664083627"},"aspect_ratio":1.0,"height":800,"media_type":"image","src":"\/\/www.suerteyay.com\/cdn\/shop\/products\/7_a92832e3-3c3d-4c64-954f-3cb1bca77569.jpg?v=1664083627","width":800},{"alt":null,"id":22852789960793,"position":8,"preview_image":{"aspect_ratio":1.0,"height":800,"width":800,"src":"\/\/www.suerteyay.com\/cdn\/shop\/products\/8_5e57b159-281e-42b4-ace2-09509f33da24.jpg?v=1664083627"},"aspect_ratio":1.0,"height":800,"media_type":"image","src":"\/\/www.suerteyay.com\/cdn\/shop\/products\/8_5e57b159-281e-42b4-ace2-09509f33da24.jpg?v=1664083627","width":800}],"requires_selling_plan":false,"selling_plan_groups":[],"content":"\u003cp data-mce-fragment=\"1\" style=\"text-align: center;\"\u003e\u003cspan style=\"color: #ff8000;\"\u003e\u003cstrong\u003eDo you still have bad breath after brushing your teeth every day?\u003c\/strong\u003e\u003c\/span\u003e\u003c\/p\u003e\n\u003cp data-mce-fragment=\"1\" style=\"text-align: center;\"\u003e\u003cspan style=\"color: #ff2a00;\"\u003e\u003cstrong\u003eMost bad breath comes from a dirty tongue.\u003c\/strong\u003e\u003c\/span\u003e\u003c\/p\u003e\n\u003cdiv\u003e\u003cimg data-mce-fragment=\"1\" height=\"296\" width=\"400\" style=\"display: block; margin-left: auto; margin-right: auto;\" src=\"https:\/\/cdn.hotishop.com\/image\/2022\/09\/7f677527947c5040fc0ae8dd9e04ea0983ec961d85a4a81b6b54e598f9f9d072.gif\" data-mce-src=\"https:\/\/cdn.hotishop.com\/image\/2022\/09\/7f677527947c5040fc0ae8dd9e04ea0983ec961d85a4a81b6b54e598f9f9d072.gif\"\u003e\u003c\/div\u003e\n\u003ch4 data-mce-fragment=\"1\" style=\"text-align: center;\"\u003e\u003cspan style=\"color: #eaae49;\"\u003eCheck out this (Tongue Cleaning Gel Set)\u003c\/span\u003e\u003c\/h4\u003e\n\u003ch4 style=\"text-align: center;\"\u003e\u003cimg data-mce-fragment=\"1\" height=\"400\" width=\"400\" src=\"https:\/\/cdn.hotishop.com\/image\/2022\/09\/18d2b6fa15628a5bd4a1c006c7803a5429e49738b20d7523ec5aab7c384acb0c.gif\" data-mce-src=\"https:\/\/cdn.hotishop.com\/image\/2022\/09\/18d2b6fa15628a5bd4a1c006c7803a5429e49738b20d7523ec5aab7c384acb0c.gif\"\u003e\u003c\/h4\u003e\n\u003cp data-mce-fragment=\"1\" style=\"text-align: center;\"\u003e\u003cspan style=\"color: #c16f6b;\"\u003e\u003cstrong\u003eApplicable scenarios: working hours, before appointments, after meals, on business trips\u003c\/strong\u003e\u003c\/span\u003e\u003c\/p\u003e\n\u003cdiv\u003e\u003cimg data-mce-fragment=\"1\" style=\"display: block; margin-left: auto; margin-right: auto;\" height=\"400\" width=\"400\" src=\"https:\/\/cdn.hotishop.com\/image\/2022\/09\/3daa11ffcf509ac9e6577fbb6dab1c53a28200ad0aa9fc5c80f662976216425e.gif\" data-mce-src=\"https:\/\/cdn.hotishop.com\/image\/2022\/09\/3daa11ffcf509ac9e6577fbb6dab1c53a28200ad0aa9fc5c80f662976216425e.gif\"\u003e\u003c\/div\u003e\n\u003ch4 data-mce-fragment=\"1\"\u003e\u003cspan style=\"color: #ff8000;\"\u003e\u003cstrong\u003eFEATURES\u003c\/strong\u003e\u003c\/span\u003e\u003c\/h4\u003e\n\u003col data-mce-fragment=\"1\"\u003e\n\u003cli data-mce-fragment=\"1\"\u003e\u003cspan data-mce-fragment=\"1\" style=\"font-weight: 400;\" data-mce-style=\"font-weight: 400;\"\u003e Gargle with foam for 10-15 seconds, do not use mouthwash to clean your mouth, it smells very fresh\u003c\/span\u003e\u003c\/li\u003e\n\u003c\/ol\u003e\n\u003cdiv\u003e\u003cimg data-mce-fragment=\"1\" height=\"205\" width=\"402\" style=\"display: block; margin-left: auto; margin-right: auto;\" src=\"https:\/\/cdn.hotishop.com\/image\/2022\/09\/a39ddcac4bd8a35d76b518e65a8566c10b1174f2502b27f2e44517151de56389.gif\" data-mce-src=\"https:\/\/cdn.hotishop.com\/image\/2022\/09\/a39ddcac4bd8a35d76b518e65a8566c10b1174f2502b27f2e44517151de56389.gif\"\u003e\u003c\/div\u003e\n\u003col data-mce-fragment=\"1\" start=\"2\"\u003e\n\u003cli data-mce-fragment=\"1\"\u003e\u003cspan data-mce-fragment=\"1\" style=\"font-weight: 400;\" data-mce-style=\"font-weight: 400;\"\u003e Use tongue coating cleaning gel instead of toothpaste, 2-3 minutes to deeply remove breath.\u003c\/span\u003e\u003c\/li\u003e\n\u003c\/ol\u003e\n\u003cdiv\u003e\u003cimg data-mce-fragment=\"1\" height=\"399\" width=\"399\" style=\"display: block; margin-left: auto; margin-right: auto;\" alt=\"\" src=\"https:\/\/cdn.shopify.com\/s\/files\/1\/0648\/1913\/4680\/products\/3_905728f8-b883-4367-aff1-df37b0f62ecb_480x480.jpg?v=1663294537\" data-mce-src=\"https:\/\/cdn.shopify.com\/s\/files\/1\/0648\/1913\/4680\/products\/3_905728f8-b883-4367-aff1-df37b0f62ecb_480x480.jpg?v=1663294537\"\u003e\u003c\/div\u003e\n\u003cul\u003e\n\u003cli\u003e\u003cspan data-mce-fragment=\"1\" style=\"font-weight: 400;\" data-mce-style=\"font-weight: 400;\"\u003e\u003cstrong\u003eEfficacy\u003c\/strong\u003e: clean oral care remove oral odor and fresh breath\u003c\/span\u003e\u003c\/li\u003e\n\u003c\/ul\u003e\n\u003cdiv\u003e\u003cimg data-mce-fragment=\"1\" height=\"222\" width=\"400\" style=\"display: block; margin-left: auto; margin-right: auto;\" src=\"https:\/\/cdn.hotishop.com\/image\/2022\/09\/32065c98402336a951e10abd01ab8ae6d87c38ba07ad36e7fc62825ab107f26d.gif\" data-mce-src=\"https:\/\/cdn.hotishop.com\/image\/2022\/09\/32065c98402336a951e10abd01ab8ae6d87c38ba07ad36e7fc62825ab107f26d.gif\"\u003e\u003c\/div\u003e\n\u003ch4 data-mce-fragment=\"1\"\u003e\u003cspan style=\"color: #ff8000;\"\u003e\u003cstrong\u003eSPECIFICATIONS\u003c\/strong\u003e\u003c\/span\u003e\u003c\/h4\u003e\n\u003cul\u003e\n\u003cli\u003e\n\u003cp\u003e\u003cspan data-mce-fragment=\"1\" style=\"font-weight: 400;\" data-mce-style=\"font-weight: 400;\"\u003e\u003cstrong\u003eIngredient:\u003c\/strong\u003eWater\/Mint\/Sorbose\u003c\/span\u003e\u003c\/p\u003e\n\u003c\/li\u003e\n\u003cli\u003e\n\u003cp\u003e\u003cspan data-mce-fragment=\"1\" style=\"font-weight: 400;\" data-mce-style=\"font-weight: 400;\"\u003e\u003cstrong\u003eTet content :\u003c\/strong\u003e 0.11lb \/ 50g\u003c\/span\u003e\u003c\/p\u003e\n\u003c\/li\u003e\n\u003cli\u003e\n\u003cp\u003e\u003cspan data-mce-fragment=\"1\" style=\"font-weight: 400;\" data-mce-style=\"font-weight: 400;\"\u003e\u003cstrong\u003eShelf life :\u003c\/strong\u003e 3 years\u003c\/span\u003e\u003c\/p\u003e\n\u003c\/li\u003e\n\u003cli\u003e\n\u003cp\u003e\u003cspan data-mce-fragment=\"1\" style=\"font-weight: 400;\" data-mce-style=\"font-weight: 400;\"\u003e\u003cstrong\u003eStore:\u003c\/strong\u003e Store in a cool dry place \u003c\/span\u003e\u003c\/p\u003e\n\u003c\/li\u003e\n\u003cli\u003e\n\u003cp\u003e\u003cspan data-mce-fragment=\"1\" style=\"font-weight: 400;\" data-mce-style=\"font-weight: 400;\"\u003e\u003cstrong\u003eProduct Function:\u003c\/strong\u003e Clean tongue coating and fresh breath\u003c\/span\u003e\u003c\/p\u003e\n\u003c\/li\u003e\n\u003cli\u003e\n\u003cp\u003e\u003cspan data-mce-fragment=\"1\" style=\"font-weight: 400;\" data-mce-style=\"font-weight: 400;\"\u003e\u003cstrong\u003eTotal weight:\u003c\/strong\u003e0.2lb \/ 87g \u003c\/span\u003e\u003c\/p\u003e\n\u003c\/li\u003e\n\u003cli\u003e\n\u003cp\u003e\u003cstrong\u003eSize:\u003c\/strong\u003e\u003c\/p\u003e\n\u003c\/li\u003e\n\u003c\/ul\u003e\n\u003cp\u003e\u003cimg height=\"399\" width=\"399\" style=\"display: block; margin-left: auto; margin-right: auto;\" src=\"https:\/\/cdn.shopify.com\/s\/files\/1\/0648\/1913\/4680\/files\/468ef44610c31b5b50b747b4f9f5ee49_480x480.jpg?v=1663294552\" alt=\"\"\u003e\u003c\/p\u003e\n\u003ch4 data-mce-fragment=\"1\"\u003e\u003cspan style=\"color: #ff8000;\"\u003e\u003cstrong\u003ePACKAGE INCLUDED\u003c\/strong\u003e\u003c\/span\u003e\u003c\/h4\u003e\n\u003cul\u003e\n\u003cli\u003e\u003cspan data-mce-fragment=\"1\" style=\"font-weight: 400;\" data-mce-style=\"font-weight: 400;\"\u003e1 × Tongue Cleaning Gel Set\u003c\/span\u003e\u003c\/li\u003e\n\u003c\/ul\u003e"}
Adding product to your cart
Do you still have bad breath after brushing your teeth every day?
Most bad breath comes from a dirty tongue.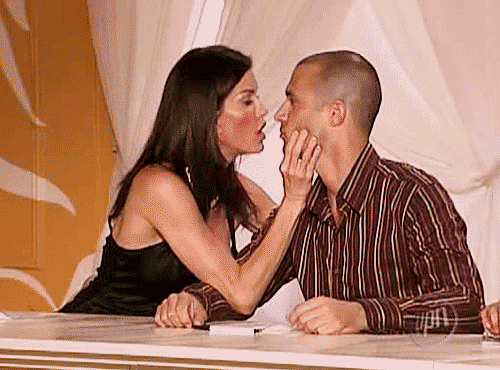 Check out this (Tongue Cleaning Gel Set)

Applicable scenarios: working hours, before appointments, after meals, on business trips
FEATURES
Gargle with foam for 10-15 seconds, do not use mouthwash to clean your mouth, it smells very fresh
Use tongue coating cleaning gel instead of toothpaste, 2-3 minutes to deeply remove breath.
Efficacy: clean oral care remove oral odor and fresh breath
SPECIFICATIONS
Ingredient:Water/Mint/Sorbose

Tet content : 0.11lb / 50g

Shelf life : 3 years

Store: Store in a cool dry place 

Product Function: Clean tongue coating and fresh breath

Total weight:0.2lb / 87g 

Size:
PACKAGE INCLUDED
1 × Tongue Cleaning Gel Set