{"id":6596450615385,"title":"Women Underskirt Shorts","handle":"women-underskirt-shorts","description":"\u003cp style=\"text-align: center;\"\u003e🙋‍♀️\u003cem\u003eHelp you keep cool in the heat! Super breathable and transfer body heat very quickly to keep your body temperature comfortable no matter how hot it is outside! No more uncomfortable summer days!!\u003c\/em\u003e\u003c\/p\u003e\n\u003cp\u003e\u003cimg data-mce-fragment=\"1\" src=\"https:\/\/cdn.shopify.com\/s\/files\/1\/0523\/7165\/2775\/files\/1_06f1da75-1560-473a-956d-c3ff83be9db8_480x480.gif?v=1623396119\" alt=\"\" style=\"display: block; margin-left: auto; margin-right: auto;\" width=\"366\" height=\"329\" data-mce-src=\"https:\/\/cdn.shopify.com\/s\/files\/1\/0523\/7165\/2775\/files\/1_06f1da75-1560-473a-956d-c3ff83be9db8_480x480.gif?v=1623396119\"\u003e\u003cbr data-mce-fragment=\"1\"\u003e\u003cspan style=\"color: #ff8000;\"\u003e\u003cstrong\u003eFeature:\u003c\/strong\u003e\u003c\/span\u003e\u003cbr data-mce-fragment=\"1\"\u003e\u003c\/p\u003e\n\u003cul\u003e\n\u003cli\u003e👚\u003cspan style=\"color: #000000;\"\u003e\u003cstrong\u003e【Lightweight \u0026amp; Smooth】\u003c\/strong\u003e\u003c\/span\u003eFabric is ultra-thin, light-weight, extremely soft, elastic, comfortable and breathable, well adapts to the body. Super soft like your second skin.\u003c\/li\u003e\n\u003c\/ul\u003e\n\u003cdiv\u003e\u003cimg style=\"display: block; margin-left: auto; margin-right: auto;\" src=\"https:\/\/cdn.shopify.com\/s\/files\/1\/0523\/7165\/2775\/files\/2_480x480.gif?v=1623396555\" alt=\"\" width=\"394\" height=\"354\"\u003e\u003c\/div\u003e\n\u003cul\u003e\n\u003cli\u003e👚\u003cspan style=\"color: #000000;\"\u003e\u003cstrong\u003e【Ultra Soft \u0026amp; Comfy】\u003c\/strong\u003e\u003c\/span\u003eThese slip shorts for under dresses for women are of great elasticity. The smooth elastic ice silk fabric will protect your skin while smoothing your body, very soft without constriction. Ideal for daily wear, loungewear, sleepwear and yoga.\u003c\/li\u003e\n\u003c\/ul\u003e\n\u003cdiv\u003e\u003cimg alt=\"\" src=\"https:\/\/cdn.shopify.com\/s\/files\/1\/0536\/5855\/0444\/files\/4_dbcca2e8-5780-4a17-8381-064021bcca47_480x480.png?v=1623315372\" style=\"display: block; margin-left: auto; margin-right: auto;\" width=\"395\" height=\"395\"\u003e\u003c\/div\u003e\n\u003cul\u003e\n\u003cli\u003e\n\u003cspan style=\"color: #000000;\"\u003e\u003cstrong\u003e👚【\u003cspan data-mce-fragment=\"1\" class=\"VIiyi\" lang=\"en\" jsaction=\"mouseup:BR6jm\" jsname=\"jqKxS\"\u003e\u003cspan data-mce-fragment=\"1\" class=\"JLqJ4b ChMk0b\" data-language-for-alternatives=\"en\" data-language-to-translate-into=\"zh-CN\" data-phrase-index=\"0\" jsaction=\"agoMJf:PFBcW;usxOmf:aWLT7;jhKsnd:P7O7bd,F8DmGf;Q4AGo:Gm7gYd,qAKMYb;uFUCPb:pvnm0e,pfE8Hb,PFBcW;f56efd:dJXsye;EnoYf:KNzws,ZJsZZ,JgVSJc;zdMJQc:cCQNKb,ZJsZZ,zchEXc;Ytrrj:JJDvdc;tNR8yc:GeFvjb;oFN6Ye:hij5Wb\" jsname=\"txFAF\" jscontroller=\"Zl5N8\" jsdata=\"uqLsIf;_;$31\" jsmodel=\"SsMkhd\"\u003eLace design\u003c\/span\u003e\u003c\/span\u003e】\u003c\/strong\u003e\u003c\/span\u003eUsing the ultra-light, breathable ice silk fabric with double-layered lace, conform to your shape and preventrashes and painful chub rub under clothing.\u003c\/li\u003e\n\u003c\/ul\u003e\n\u003cp\u003e\u003cimg alt=\"\" src=\"https:\/\/cdn.shopify.com\/s\/files\/1\/0536\/5855\/0444\/files\/3_1d7a62fa-ef34-4a1e-b82e-0c691abc92f7_480x480.png?v=1623315349\" style=\"display: block; margin-left: auto; margin-right: auto;\" width=\"397\" height=\"397\"\u003e\u003c\/p\u003e\n\u003cul\u003e\n\u003cli\u003e👚\u003cspan style=\"color: #000000;\"\u003e\u003cstrong\u003e【Great Companion for dress】\u003c\/strong\u003e\u003c\/span\u003eConsiderate design for girls and ladies. Get rid of embarrassment in summer and be a free girl!A must-have for girls who love wear skirts and dress in hot summer.\u003c\/li\u003e\n\u003c\/ul\u003e\n\u003cp\u003e\u003cimg alt=\"\" src=\"https:\/\/cdn.shopify.com\/s\/files\/1\/0536\/5855\/0444\/files\/6_d3b06bd3-0c4c-42a8-9906-5fe7d39cd9cb_480x480.png?v=1623315443\" style=\"display: block; margin-left: auto; margin-right: auto;\" width=\"400\" height=\"400\"\u003e\u003c\/p\u003e\n\u003cp\u003e\u003cspan style=\"color: #ff8000;\"\u003e\u003cstrong\u003eSpecification:\u003c\/strong\u003e\u003c\/span\u003e\u003cbr\u003e\u003c\/p\u003e\n\u003cul\u003e\n\u003cli\u003eMaterial: \u003cspan data-mce-fragment=\"1\" class=\"VIiyi\" lang=\"en\" jsname=\"jqKxS\" jsaction=\"mouseup:BR6jm\"\u003e\u003cspan data-mce-fragment=\"1\" data-phrase-index=\"0\" data-language-to-translate-into=\"zh-CN\" data-language-for-alternatives=\"en\" class=\"JLqJ4b ChMk0b\" jsmodel=\"SsMkhd\" jsdata=\"uqLsIf;_;$980\" jscontroller=\"Zl5N8\" jsname=\"txFAF\" jsaction=\"agoMJf:PFBcW;usxOmf:aWLT7;jhKsnd:P7O7bd,F8DmGf;Q4AGo:Gm7gYd,qAKMYb;uFUCPb:pvnm0e,pfE8Hb,PFBcW;f56efd:dJXsye;EnoYf:KNzws,ZJsZZ,JgVSJc;zdMJQc:cCQNKb,ZJsZZ,zchEXc;Ytrrj:JJDvdc;tNR8yc:GeFvjb;oFN6Ye:hij5Wb\"\u003e\u003cspan data-mce-fragment=\"1\" jsname=\"W297wb\" jsaction=\"click:qtZ4nf,GFf3ac,tMZCfe; contextmenu:Nqw7Te,QP7LD; mouseout:Nqw7Te; mouseover:qtZ4nf,c2aHje\"\u003enylon,spandex\u003c\/span\u003e\u003c\/span\u003e\u003c\/span\u003e\u003cbr\u003e\n\u003c\/li\u003e\n\u003cli\u003eColor: skin,black,white\u003c\/li\u003e\n\u003cli\u003eSize:\u003c\/li\u003e\n\u003c\/ul\u003e\n\u003cp style=\"text-align: center;\"\u003e\u003cstrong\u003eOrdinary style\u003c\/strong\u003e\u003c\/p\u003e\n\u003cdiv\u003e\u003cimg data-mce-fragment=\"1\" style=\"display: block; margin-left: auto; margin-right: auto;\" alt=\"\" src=\"https:\/\/cdn.shopifycdn.net\/s\/files\/1\/0536\/5855\/0444\/files\/555555_480x480.png?v=1623216707\" data-mce-src=\"https:\/\/cdn.shopifycdn.net\/s\/files\/1\/0536\/5855\/0444\/files\/555555_480x480.png?v=1623216707\"\u003e\u003c\/div\u003e\n\u003cp style=\"text-align: center;\"\u003e\u003cspan style=\"color: #000000;\"\u003e\u003cstrong\u003eLace style\u003c\/strong\u003e\u003c\/span\u003e\u003c\/p\u003e\n\u003cp\u003e\u003cspan style=\"color: #ff8000;\"\u003e\u003cstrong\u003e\u003cimg alt=\"\" src=\"https:\/\/cdn.shopify.com\/s\/files\/1\/0536\/5855\/0444\/files\/95965C9D-8500-49ad-B85C-86F590BD6138_d2aded5a-e3d6-4b7f-9234-0fad9db93c73_480x480.png?v=1623314878\" style=\"display: block; margin-left: auto; margin-right: auto;\" width=\"457\" height=\"139\"\u003e\u003c\/strong\u003e\u003c\/span\u003e\u003c\/p\u003e\n\u003cp\u003e\u003cspan style=\"color: #ff8000;\"\u003e\u003cstrong\u003ePackage includes:\u003c\/strong\u003e\u003c\/span\u003e\u003cbr\u003e\u003c\/p\u003e\n\u003cul\u003e\n\u003cli\u003e1×Women Underskirt Shorts\u003c\/li\u003e\n\u003c\/ul\u003e","published_at":"2021-06-16T23:29:16-10:00","created_at":"2021-06-16T23:29:28-10:00","vendor":"Suerteyay","type":"Accessories","tags":["Accessories","clothing","mia","pants","underwear","women"],"price":999,"price_min":999,"price_max":999,"available":true,"price_varies":false,"compare_at_price":4999,"compare_at_price_min":4999,"compare_at_price_max":4999,"compare_at_price_varies":false,"variants":[{"id":39365247696985,"title":"Ordinary style \/ skin \/ M(8-10)","option1":"Ordinary style","option2":"skin","option3":"M(8-10)","sku":"UN17885-C083-S00M","requires_shipping":true,"taxable":false,"featured_image":{"id":28206940520537,"product_id":6596450615385,"position":15,"created_at":"2021-06-16T23:29:29-10:00","updated_at":"2021-06-16T23:29:29-10:00","alt":null,"width":800,"height":800,"src":"\/\/www.suerteyay.com\/cdn\/shop\/products\/2_fb084ab2-7646-47dd-bf6d-388945aab16f.png?v=1623922169","variant_ids":[39365247696985,39365247729753,39365247762521,39365247795289,39365247828057,39365247860825]},"available":true,"name":"Women Underskirt Shorts - Ordinary style \/ skin \/ M(8-10)","public_title":"Ordinary style \/ skin \/ M(8-10)","options":["Ordinary style","skin","M(8-10)"],"price":999,"weight":0,"compare_at_price":4999,"inventory_management":null,"barcode":null,"featured_media":{"alt":null,"id":20506483392601,"position":15,"preview_image":{"aspect_ratio":1.0,"height":800,"width":800,"src":"\/\/www.suerteyay.com\/cdn\/shop\/products\/2_fb084ab2-7646-47dd-bf6d-388945aab16f.png?v=1623922169"}},"requires_selling_plan":false,"selling_plan_allocations":[],"quantity_rule":{"min":1,"max":null,"increment":1}},{"id":39365247729753,"title":"Ordinary style \/ skin \/ L(12-14)","option1":"Ordinary style","option2":"skin","option3":"L(12-14)","sku":"UN17885-C083-S00L","requires_shipping":true,"taxable":false,"featured_image":{"id":28206940520537,"product_id":6596450615385,"position":15,"created_at":"2021-06-16T23:29:29-10:00","updated_at":"2021-06-16T23:29:29-10:00","alt":null,"width":800,"height":800,"src":"\/\/www.suerteyay.com\/cdn\/shop\/products\/2_fb084ab2-7646-47dd-bf6d-388945aab16f.png?v=1623922169","variant_ids":[39365247696985,39365247729753,39365247762521,39365247795289,39365247828057,39365247860825]},"available":true,"name":"Women Underskirt Shorts - Ordinary style \/ skin \/ L(12-14)","public_title":"Ordinary style \/ skin \/ L(12-14)","options":["Ordinary style","skin","L(12-14)"],"price":999,"weight":0,"compare_at_price":4999,"inventory_management":null,"barcode":null,"featured_media":{"alt":null,"id":20506483392601,"position":15,"preview_image":{"aspect_ratio":1.0,"height":800,"width":800,"src":"\/\/www.suerteyay.com\/cdn\/shop\/products\/2_fb084ab2-7646-47dd-bf6d-388945aab16f.png?v=1623922169"}},"requires_selling_plan":false,"selling_plan_allocations":[],"quantity_rule":{"min":1,"max":null,"increment":1}},{"id":39365247762521,"title":"Ordinary style \/ skin \/ XL(16-18)","option1":"Ordinary style","option2":"skin","option3":"XL(16-18)","sku":"UN17885-C083-S00X","requires_shipping":true,"taxable":false,"featured_image":{"id":28206940520537,"product_id":6596450615385,"position":15,"created_at":"2021-06-16T23:29:29-10:00","updated_at":"2021-06-16T23:29:29-10:00","alt":null,"width":800,"height":800,"src":"\/\/www.suerteyay.com\/cdn\/shop\/products\/2_fb084ab2-7646-47dd-bf6d-388945aab16f.png?v=1623922169","variant_ids":[39365247696985,39365247729753,39365247762521,39365247795289,39365247828057,39365247860825]},"available":true,"name":"Women Underskirt Shorts - Ordinary style \/ skin \/ XL(16-18)","public_title":"Ordinary style \/ skin \/ XL(16-18)","options":["Ordinary style","skin","XL(16-18)"],"price":999,"weight":0,"compare_at_price":4999,"inventory_management":null,"barcode":null,"featured_media":{"alt":null,"id":20506483392601,"position":15,"preview_image":{"aspect_ratio":1.0,"height":800,"width":800,"src":"\/\/www.suerteyay.com\/cdn\/shop\/products\/2_fb084ab2-7646-47dd-bf6d-388945aab16f.png?v=1623922169"}},"requires_selling_plan":false,"selling_plan_allocations":[],"quantity_rule":{"min":1,"max":null,"increment":1}},{"id":39365247795289,"title":"Ordinary style \/ skin \/ 2XL(20-22)","option1":"Ordinary style","option2":"skin","option3":"2XL(20-22)","sku":"UN17885-C083-S02X","requires_shipping":true,"taxable":false,"featured_image":{"id":28206940520537,"product_id":6596450615385,"position":15,"created_at":"2021-06-16T23:29:29-10:00","updated_at":"2021-06-16T23:29:29-10:00","alt":null,"width":800,"height":800,"src":"\/\/www.suerteyay.com\/cdn\/shop\/products\/2_fb084ab2-7646-47dd-bf6d-388945aab16f.png?v=1623922169","variant_ids":[39365247696985,39365247729753,39365247762521,39365247795289,39365247828057,39365247860825]},"available":true,"name":"Women Underskirt Shorts - Ordinary style \/ skin \/ 2XL(20-22)","public_title":"Ordinary style \/ skin \/ 2XL(20-22)","options":["Ordinary style","skin","2XL(20-22)"],"price":999,"weight":0,"compare_at_price":4999,"inventory_management":null,"barcode":null,"featured_media":{"alt":null,"id":20506483392601,"position":15,"preview_image":{"aspect_ratio":1.0,"height":800,"width":800,"src":"\/\/www.suerteyay.com\/cdn\/shop\/products\/2_fb084ab2-7646-47dd-bf6d-388945aab16f.png?v=1623922169"}},"requires_selling_plan":false,"selling_plan_allocations":[],"quantity_rule":{"min":1,"max":null,"increment":1}},{"id":39365247828057,"title":"Ordinary style \/ skin \/ 3XL(24-26)","option1":"Ordinary style","option2":"skin","option3":"3XL(24-26)","sku":"UN17885-C083-S03X","requires_shipping":true,"taxable":false,"featured_image":{"id":28206940520537,"product_id":6596450615385,"position":15,"created_at":"2021-06-16T23:29:29-10:00","updated_at":"2021-06-16T23:29:29-10:00","alt":null,"width":800,"height":800,"src":"\/\/www.suerteyay.com\/cdn\/shop\/products\/2_fb084ab2-7646-47dd-bf6d-388945aab16f.png?v=1623922169","variant_ids":[39365247696985,39365247729753,39365247762521,39365247795289,39365247828057,39365247860825]},"available":true,"name":"Women Underskirt Shorts - Ordinary style \/ skin \/ 3XL(24-26)","public_title":"Ordinary style \/ skin \/ 3XL(24-26)","options":["Ordinary style","skin","3XL(24-26)"],"price":999,"weight":0,"compare_at_price":4999,"inventory_management":null,"barcode":null,"featured_media":{"alt":null,"id":20506483392601,"position":15,"preview_image":{"aspect_ratio":1.0,"height":800,"width":800,"src":"\/\/www.suerteyay.com\/cdn\/shop\/products\/2_fb084ab2-7646-47dd-bf6d-388945aab16f.png?v=1623922169"}},"requires_selling_plan":false,"selling_plan_allocations":[],"quantity_rule":{"min":1,"max":null,"increment":1}},{"id":39365247860825,"title":"Ordinary style \/ skin \/ 4XL(28-30)","option1":"Ordinary style","option2":"skin","option3":"4XL(28-30)","sku":"UN17885-C083-S04X","requires_shipping":true,"taxable":false,"featured_image":{"id":28206940520537,"product_id":6596450615385,"position":15,"created_at":"2021-06-16T23:29:29-10:00","updated_at":"2021-06-16T23:29:29-10:00","alt":null,"width":800,"height":800,"src":"\/\/www.suerteyay.com\/cdn\/shop\/products\/2_fb084ab2-7646-47dd-bf6d-388945aab16f.png?v=1623922169","variant_ids":[39365247696985,39365247729753,39365247762521,39365247795289,39365247828057,39365247860825]},"available":true,"name":"Women Underskirt Shorts - Ordinary style \/ skin \/ 4XL(28-30)","public_title":"Ordinary style \/ skin \/ 4XL(28-30)","options":["Ordinary style","skin","4XL(28-30)"],"price":999,"weight":0,"compare_at_price":4999,"inventory_management":null,"barcode":null,"featured_media":{"alt":null,"id":20506483392601,"position":15,"preview_image":{"aspect_ratio":1.0,"height":800,"width":800,"src":"\/\/www.suerteyay.com\/cdn\/shop\/products\/2_fb084ab2-7646-47dd-bf6d-388945aab16f.png?v=1623922169"}},"requires_selling_plan":false,"selling_plan_allocations":[],"quantity_rule":{"min":1,"max":null,"increment":1}},{"id":39365247893593,"title":"Ordinary style \/ black \/ M(8-10)","option1":"Ordinary style","option2":"black","option3":"M(8-10)","sku":"UN17885-C001-S00M","requires_shipping":true,"taxable":false,"featured_image":{"id":28206940487769,"product_id":6596450615385,"position":14,"created_at":"2021-06-16T23:29:29-10:00","updated_at":"2021-06-16T23:29:29-10:00","alt":null,"width":800,"height":800,"src":"\/\/www.suerteyay.com\/cdn\/shop\/products\/1_93a28b27-dfac-416f-9b6b-733e3c61d858.png?v=1623922169","variant_ids":[39365247893593,39365247926361,39365247959129,39365247991897,39365248024665,39365248057433]},"available":true,"name":"Women Underskirt Shorts - Ordinary style \/ black \/ M(8-10)","public_title":"Ordinary style \/ black \/ M(8-10)","options":["Ordinary style","black","M(8-10)"],"price":999,"weight":0,"compare_at_price":4999,"inventory_management":null,"barcode":null,"featured_media":{"alt":null,"id":20506483359833,"position":14,"preview_image":{"aspect_ratio":1.0,"height":800,"width":800,"src":"\/\/www.suerteyay.com\/cdn\/shop\/products\/1_93a28b27-dfac-416f-9b6b-733e3c61d858.png?v=1623922169"}},"requires_selling_plan":false,"selling_plan_allocations":[],"quantity_rule":{"min":1,"max":null,"increment":1}},{"id":39365247926361,"title":"Ordinary style \/ black \/ L(12-14)","option1":"Ordinary style","option2":"black","option3":"L(12-14)","sku":"UN17885-C001-S00L","requires_shipping":true,"taxable":false,"featured_image":{"id":28206940487769,"product_id":6596450615385,"position":14,"created_at":"2021-06-16T23:29:29-10:00","updated_at":"2021-06-16T23:29:29-10:00","alt":null,"width":800,"height":800,"src":"\/\/www.suerteyay.com\/cdn\/shop\/products\/1_93a28b27-dfac-416f-9b6b-733e3c61d858.png?v=1623922169","variant_ids":[39365247893593,39365247926361,39365247959129,39365247991897,39365248024665,39365248057433]},"available":true,"name":"Women Underskirt Shorts - Ordinary style \/ black \/ L(12-14)","public_title":"Ordinary style \/ black \/ L(12-14)","options":["Ordinary style","black","L(12-14)"],"price":999,"weight":0,"compare_at_price":4999,"inventory_management":null,"barcode":null,"featured_media":{"alt":null,"id":20506483359833,"position":14,"preview_image":{"aspect_ratio":1.0,"height":800,"width":800,"src":"\/\/www.suerteyay.com\/cdn\/shop\/products\/1_93a28b27-dfac-416f-9b6b-733e3c61d858.png?v=1623922169"}},"requires_selling_plan":false,"selling_plan_allocations":[],"quantity_rule":{"min":1,"max":null,"increment":1}},{"id":39365247959129,"title":"Ordinary style \/ black \/ XL(16-18)","option1":"Ordinary style","option2":"black","option3":"XL(16-18)","sku":"UN17885-C001-S00X","requires_shipping":true,"taxable":false,"featured_image":{"id":28206940487769,"product_id":6596450615385,"position":14,"created_at":"2021-06-16T23:29:29-10:00","updated_at":"2021-06-16T23:29:29-10:00","alt":null,"width":800,"height":800,"src":"\/\/www.suerteyay.com\/cdn\/shop\/products\/1_93a28b27-dfac-416f-9b6b-733e3c61d858.png?v=1623922169","variant_ids":[39365247893593,39365247926361,39365247959129,39365247991897,39365248024665,39365248057433]},"available":true,"name":"Women Underskirt Shorts - Ordinary style \/ black \/ XL(16-18)","public_title":"Ordinary style \/ black \/ XL(16-18)","options":["Ordinary style","black","XL(16-18)"],"price":999,"weight":0,"compare_at_price":4999,"inventory_management":null,"barcode":null,"featured_media":{"alt":null,"id":20506483359833,"position":14,"preview_image":{"aspect_ratio":1.0,"height":800,"width":800,"src":"\/\/www.suerteyay.com\/cdn\/shop\/products\/1_93a28b27-dfac-416f-9b6b-733e3c61d858.png?v=1623922169"}},"requires_selling_plan":false,"selling_plan_allocations":[],"quantity_rule":{"min":1,"max":null,"increment":1}},{"id":39365247991897,"title":"Ordinary style \/ black \/ 2XL(20-22)","option1":"Ordinary style","option2":"black","option3":"2XL(20-22)","sku":"UN17885-C001-S02X","requires_shipping":true,"taxable":false,"featured_image":{"id":28206940487769,"product_id":6596450615385,"position":14,"created_at":"2021-06-16T23:29:29-10:00","updated_at":"2021-06-16T23:29:29-10:00","alt":null,"width":800,"height":800,"src":"\/\/www.suerteyay.com\/cdn\/shop\/products\/1_93a28b27-dfac-416f-9b6b-733e3c61d858.png?v=1623922169","variant_ids":[39365247893593,39365247926361,39365247959129,39365247991897,39365248024665,39365248057433]},"available":true,"name":"Women Underskirt Shorts - Ordinary style \/ black \/ 2XL(20-22)","public_title":"Ordinary style \/ black \/ 2XL(20-22)","options":["Ordinary style","black","2XL(20-22)"],"price":999,"weight":0,"compare_at_price":4999,"inventory_management":null,"barcode":null,"featured_media":{"alt":null,"id":20506483359833,"position":14,"preview_image":{"aspect_ratio":1.0,"height":800,"width":800,"src":"\/\/www.suerteyay.com\/cdn\/shop\/products\/1_93a28b27-dfac-416f-9b6b-733e3c61d858.png?v=1623922169"}},"requires_selling_plan":false,"selling_plan_allocations":[],"quantity_rule":{"min":1,"max":null,"increment":1}},{"id":39365248024665,"title":"Ordinary style \/ black \/ 3XL(24-26)","option1":"Ordinary style","option2":"black","option3":"3XL(24-26)","sku":"UN17885-C001-S03X","requires_shipping":true,"taxable":false,"featured_image":{"id":28206940487769,"product_id":6596450615385,"position":14,"created_at":"2021-06-16T23:29:29-10:00","updated_at":"2021-06-16T23:29:29-10:00","alt":null,"width":800,"height":800,"src":"\/\/www.suerteyay.com\/cdn\/shop\/products\/1_93a28b27-dfac-416f-9b6b-733e3c61d858.png?v=1623922169","variant_ids":[39365247893593,39365247926361,39365247959129,39365247991897,39365248024665,39365248057433]},"available":true,"name":"Women Underskirt Shorts - Ordinary style \/ black \/ 3XL(24-26)","public_title":"Ordinary style \/ black \/ 3XL(24-26)","options":["Ordinary style","black","3XL(24-26)"],"price":999,"weight":0,"compare_at_price":4999,"inventory_management":null,"barcode":null,"featured_media":{"alt":null,"id":20506483359833,"position":14,"preview_image":{"aspect_ratio":1.0,"height":800,"width":800,"src":"\/\/www.suerteyay.com\/cdn\/shop\/products\/1_93a28b27-dfac-416f-9b6b-733e3c61d858.png?v=1623922169"}},"requires_selling_plan":false,"selling_plan_allocations":[],"quantity_rule":{"min":1,"max":null,"increment":1}},{"id":39365248057433,"title":"Ordinary style \/ black \/ 4XL(28-30)","option1":"Ordinary style","option2":"black","option3":"4XL(28-30)","sku":"UN17885-C001-S04X","requires_shipping":true,"taxable":false,"featured_image":{"id":28206940487769,"product_id":6596450615385,"position":14,"created_at":"2021-06-16T23:29:29-10:00","updated_at":"2021-06-16T23:29:29-10:00","alt":null,"width":800,"height":800,"src":"\/\/www.suerteyay.com\/cdn\/shop\/products\/1_93a28b27-dfac-416f-9b6b-733e3c61d858.png?v=1623922169","variant_ids":[39365247893593,39365247926361,39365247959129,39365247991897,39365248024665,39365248057433]},"available":true,"name":"Women Underskirt Shorts - Ordinary style \/ black \/ 4XL(28-30)","public_title":"Ordinary style \/ black \/ 4XL(28-30)","options":["Ordinary style","black","4XL(28-30)"],"price":999,"weight":0,"compare_at_price":4999,"inventory_management":null,"barcode":null,"featured_media":{"alt":null,"id":20506483359833,"position":14,"preview_image":{"aspect_ratio":1.0,"height":800,"width":800,"src":"\/\/www.suerteyay.com\/cdn\/shop\/products\/1_93a28b27-dfac-416f-9b6b-733e3c61d858.png?v=1623922169"}},"requires_selling_plan":false,"selling_plan_allocations":[],"quantity_rule":{"min":1,"max":null,"increment":1}},{"id":39365248090201,"title":"Ordinary style \/ white \/ M(8-10)","option1":"Ordinary style","option2":"white","option3":"M(8-10)","sku":"UN17885-C005-S00M","requires_shipping":true,"taxable":false,"featured_image":{"id":28206940553305,"product_id":6596450615385,"position":16,"created_at":"2021-06-16T23:29:29-10:00","updated_at":"2021-06-16T23:29:29-10:00","alt":null,"width":800,"height":800,"src":"\/\/www.suerteyay.com\/cdn\/shop\/products\/3_9206d067-d505-4003-8f80-9a109646b40f.png?v=1623922169","variant_ids":[39365248090201,39365248122969,39365248155737,39365248188505,39365248221273,39365248254041]},"available":true,"name":"Women Underskirt Shorts - Ordinary style \/ white \/ M(8-10)","public_title":"Ordinary style \/ white \/ M(8-10)","options":["Ordinary style","white","M(8-10)"],"price":999,"weight":0,"compare_at_price":4999,"inventory_management":null,"barcode":null,"featured_media":{"alt":null,"id":20506483425369,"position":16,"preview_image":{"aspect_ratio":1.0,"height":800,"width":800,"src":"\/\/www.suerteyay.com\/cdn\/shop\/products\/3_9206d067-d505-4003-8f80-9a109646b40f.png?v=1623922169"}},"requires_selling_plan":false,"selling_plan_allocations":[],"quantity_rule":{"min":1,"max":null,"increment":1}},{"id":39365248122969,"title":"Ordinary style \/ white \/ L(12-14)","option1":"Ordinary style","option2":"white","option3":"L(12-14)","sku":"UN17885-C005-S00L","requires_shipping":true,"taxable":false,"featured_image":{"id":28206940553305,"product_id":6596450615385,"position":16,"created_at":"2021-06-16T23:29:29-10:00","updated_at":"2021-06-16T23:29:29-10:00","alt":null,"width":800,"height":800,"src":"\/\/www.suerteyay.com\/cdn\/shop\/products\/3_9206d067-d505-4003-8f80-9a109646b40f.png?v=1623922169","variant_ids":[39365248090201,39365248122969,39365248155737,39365248188505,39365248221273,39365248254041]},"available":true,"name":"Women Underskirt Shorts - Ordinary style \/ white \/ L(12-14)","public_title":"Ordinary style \/ white \/ L(12-14)","options":["Ordinary style","white","L(12-14)"],"price":999,"weight":0,"compare_at_price":4999,"inventory_management":null,"barcode":null,"featured_media":{"alt":null,"id":20506483425369,"position":16,"preview_image":{"aspect_ratio":1.0,"height":800,"width":800,"src":"\/\/www.suerteyay.com\/cdn\/shop\/products\/3_9206d067-d505-4003-8f80-9a109646b40f.png?v=1623922169"}},"requires_selling_plan":false,"selling_plan_allocations":[],"quantity_rule":{"min":1,"max":null,"increment":1}},{"id":39365248155737,"title":"Ordinary style \/ white \/ XL(16-18)","option1":"Ordinary style","option2":"white","option3":"XL(16-18)","sku":"UN17885-C005-S00X","requires_shipping":true,"taxable":false,"featured_image":{"id":28206940553305,"product_id":6596450615385,"position":16,"created_at":"2021-06-16T23:29:29-10:00","updated_at":"2021-06-16T23:29:29-10:00","alt":null,"width":800,"height":800,"src":"\/\/www.suerteyay.com\/cdn\/shop\/products\/3_9206d067-d505-4003-8f80-9a109646b40f.png?v=1623922169","variant_ids":[39365248090201,39365248122969,39365248155737,39365248188505,39365248221273,39365248254041]},"available":true,"name":"Women Underskirt Shorts - Ordinary style \/ white \/ XL(16-18)","public_title":"Ordinary style \/ white \/ XL(16-18)","options":["Ordinary style","white","XL(16-18)"],"price":999,"weight":0,"compare_at_price":4999,"inventory_management":null,"barcode":null,"featured_media":{"alt":null,"id":20506483425369,"position":16,"preview_image":{"aspect_ratio":1.0,"height":800,"width":800,"src":"\/\/www.suerteyay.com\/cdn\/shop\/products\/3_9206d067-d505-4003-8f80-9a109646b40f.png?v=1623922169"}},"requires_selling_plan":false,"selling_plan_allocations":[],"quantity_rule":{"min":1,"max":null,"increment":1}},{"id":39365248188505,"title":"Ordinary style \/ white \/ 2XL(20-22)","option1":"Ordinary style","option2":"white","option3":"2XL(20-22)","sku":"UN17885-C005-S02X","requires_shipping":true,"taxable":false,"featured_image":{"id":28206940553305,"product_id":6596450615385,"position":16,"created_at":"2021-06-16T23:29:29-10:00","updated_at":"2021-06-16T23:29:29-10:00","alt":null,"width":800,"height":800,"src":"\/\/www.suerteyay.com\/cdn\/shop\/products\/3_9206d067-d505-4003-8f80-9a109646b40f.png?v=1623922169","variant_ids":[39365248090201,39365248122969,39365248155737,39365248188505,39365248221273,39365248254041]},"available":true,"name":"Women Underskirt Shorts - Ordinary style \/ white \/ 2XL(20-22)","public_title":"Ordinary style \/ white \/ 2XL(20-22)","options":["Ordinary style","white","2XL(20-22)"],"price":999,"weight":0,"compare_at_price":4999,"inventory_management":null,"barcode":null,"featured_media":{"alt":null,"id":20506483425369,"position":16,"preview_image":{"aspect_ratio":1.0,"height":800,"width":800,"src":"\/\/www.suerteyay.com\/cdn\/shop\/products\/3_9206d067-d505-4003-8f80-9a109646b40f.png?v=1623922169"}},"requires_selling_plan":false,"selling_plan_allocations":[],"quantity_rule":{"min":1,"max":null,"increment":1}},{"id":39365248221273,"title":"Ordinary style \/ white \/ 3XL(24-26)","option1":"Ordinary style","option2":"white","option3":"3XL(24-26)","sku":"UN17885-C005-S03X","requires_shipping":true,"taxable":false,"featured_image":{"id":28206940553305,"product_id":6596450615385,"position":16,"created_at":"2021-06-16T23:29:29-10:00","updated_at":"2021-06-16T23:29:29-10:00","alt":null,"width":800,"height":800,"src":"\/\/www.suerteyay.com\/cdn\/shop\/products\/3_9206d067-d505-4003-8f80-9a109646b40f.png?v=1623922169","variant_ids":[39365248090201,39365248122969,39365248155737,39365248188505,39365248221273,39365248254041]},"available":true,"name":"Women Underskirt Shorts - Ordinary style \/ white \/ 3XL(24-26)","public_title":"Ordinary style \/ white \/ 3XL(24-26)","options":["Ordinary style","white","3XL(24-26)"],"price":999,"weight":0,"compare_at_price":4999,"inventory_management":null,"barcode":null,"featured_media":{"alt":null,"id":20506483425369,"position":16,"preview_image":{"aspect_ratio":1.0,"height":800,"width":800,"src":"\/\/www.suerteyay.com\/cdn\/shop\/products\/3_9206d067-d505-4003-8f80-9a109646b40f.png?v=1623922169"}},"requires_selling_plan":false,"selling_plan_allocations":[],"quantity_rule":{"min":1,"max":null,"increment":1}},{"id":39365248254041,"title":"Ordinary style \/ white \/ 4XL(28-30)","option1":"Ordinary style","option2":"white","option3":"4XL(28-30)","sku":"UN17885-C005-S04X","requires_shipping":true,"taxable":false,"featured_image":{"id":28206940553305,"product_id":6596450615385,"position":16,"created_at":"2021-06-16T23:29:29-10:00","updated_at":"2021-06-16T23:29:29-10:00","alt":null,"width":800,"height":800,"src":"\/\/www.suerteyay.com\/cdn\/shop\/products\/3_9206d067-d505-4003-8f80-9a109646b40f.png?v=1623922169","variant_ids":[39365248090201,39365248122969,39365248155737,39365248188505,39365248221273,39365248254041]},"available":true,"name":"Women Underskirt Shorts - Ordinary style \/ white \/ 4XL(28-30)","public_title":"Ordinary style \/ white \/ 4XL(28-30)","options":["Ordinary style","white","4XL(28-30)"],"price":999,"weight":0,"compare_at_price":4999,"inventory_management":null,"barcode":null,"featured_media":{"alt":null,"id":20506483425369,"position":16,"preview_image":{"aspect_ratio":1.0,"height":800,"width":800,"src":"\/\/www.suerteyay.com\/cdn\/shop\/products\/3_9206d067-d505-4003-8f80-9a109646b40f.png?v=1623922169"}},"requires_selling_plan":false,"selling_plan_allocations":[],"quantity_rule":{"min":1,"max":null,"increment":1}},{"id":39365248286809,"title":"Lace style \/ skin \/ M(8-10)","option1":"Lace style","option2":"skin","option3":"M(8-10)","sku":"PA17931-C083-S098","requires_shipping":true,"taxable":false,"featured_image":{"id":28206940356697,"product_id":6596450615385,"position":10,"created_at":"2021-06-16T23:29:28-10:00","updated_at":"2021-06-16T23:29:28-10:00","alt":null,"width":800,"height":800,"src":"\/\/www.suerteyay.com\/cdn\/shop\/products\/8_586f5f79-526b-4ae0-9583-703ae486f7cd.png?v=1623922168","variant_ids":[39365248286809,39365248319577]},"available":true,"name":"Women Underskirt Shorts - Lace style \/ skin \/ M(8-10)","public_title":"Lace style \/ skin \/ M(8-10)","options":["Lace style","skin","M(8-10)"],"price":999,"weight":0,"compare_at_price":4999,"inventory_management":null,"barcode":null,"featured_media":{"alt":null,"id":20506483228761,"position":10,"preview_image":{"aspect_ratio":1.0,"height":800,"width":800,"src":"\/\/www.suerteyay.com\/cdn\/shop\/products\/8_586f5f79-526b-4ae0-9583-703ae486f7cd.png?v=1623922168"}},"requires_selling_plan":false,"selling_plan_allocations":[],"quantity_rule":{"min":1,"max":null,"increment":1}},{"id":39365248319577,"title":"Lace style \/ skin \/ 4XL(28-30)","option1":"Lace style","option2":"skin","option3":"4XL(28-30)","sku":"PA17931-C083-S03X","requires_shipping":true,"taxable":false,"featured_image":{"id":28206940356697,"product_id":6596450615385,"position":10,"created_at":"2021-06-16T23:29:28-10:00","updated_at":"2021-06-16T23:29:28-10:00","alt":null,"width":800,"height":800,"src":"\/\/www.suerteyay.com\/cdn\/shop\/products\/8_586f5f79-526b-4ae0-9583-703ae486f7cd.png?v=1623922168","variant_ids":[39365248286809,39365248319577]},"available":true,"name":"Women Underskirt Shorts - Lace style \/ skin \/ 4XL(28-30)","public_title":"Lace style \/ skin \/ 4XL(28-30)","options":["Lace style","skin","4XL(28-30)"],"price":999,"weight":0,"compare_at_price":4999,"inventory_management":null,"barcode":null,"featured_media":{"alt":null,"id":20506483228761,"position":10,"preview_image":{"aspect_ratio":1.0,"height":800,"width":800,"src":"\/\/www.suerteyay.com\/cdn\/shop\/products\/8_586f5f79-526b-4ae0-9583-703ae486f7cd.png?v=1623922168"}},"requires_selling_plan":false,"selling_plan_allocations":[],"quantity_rule":{"min":1,"max":null,"increment":1}},{"id":39365248352345,"title":"Lace style \/ black \/ M(8-10)","option1":"Lace style","option2":"black","option3":"M(8-10)","sku":"PA17931-C001-S098","requires_shipping":true,"taxable":false,"featured_image":{"id":28206940389465,"product_id":6596450615385,"position":11,"created_at":"2021-06-16T23:29:28-10:00","updated_at":"2021-06-16T23:29:28-10:00","alt":null,"width":800,"height":800,"src":"\/\/www.suerteyay.com\/cdn\/shop\/products\/7_9b857410-97c7-47ea-b0c4-381b6c2d51ba.png?v=1623922168","variant_ids":[39365248352345,39365248385113]},"available":true,"name":"Women Underskirt Shorts - Lace style \/ black \/ M(8-10)","public_title":"Lace style \/ black \/ M(8-10)","options":["Lace style","black","M(8-10)"],"price":999,"weight":0,"compare_at_price":4999,"inventory_management":null,"barcode":null,"featured_media":{"alt":null,"id":20506483261529,"position":11,"preview_image":{"aspect_ratio":1.0,"height":800,"width":800,"src":"\/\/www.suerteyay.com\/cdn\/shop\/products\/7_9b857410-97c7-47ea-b0c4-381b6c2d51ba.png?v=1623922168"}},"requires_selling_plan":false,"selling_plan_allocations":[],"quantity_rule":{"min":1,"max":null,"increment":1}},{"id":39365248385113,"title":"Lace style \/ black \/ 4XL(28-30)","option1":"Lace style","option2":"black","option3":"4XL(28-30)","sku":"PA17931-C001-S03X","requires_shipping":true,"taxable":false,"featured_image":{"id":28206940389465,"product_id":6596450615385,"position":11,"created_at":"2021-06-16T23:29:28-10:00","updated_at":"2021-06-16T23:29:28-10:00","alt":null,"width":800,"height":800,"src":"\/\/www.suerteyay.com\/cdn\/shop\/products\/7_9b857410-97c7-47ea-b0c4-381b6c2d51ba.png?v=1623922168","variant_ids":[39365248352345,39365248385113]},"available":true,"name":"Women Underskirt Shorts - Lace style \/ black \/ 4XL(28-30)","public_title":"Lace style \/ black \/ 4XL(28-30)","options":["Lace style","black","4XL(28-30)"],"price":999,"weight":0,"compare_at_price":4999,"inventory_management":null,"barcode":null,"featured_media":{"alt":null,"id":20506483261529,"position":11,"preview_image":{"aspect_ratio":1.0,"height":800,"width":800,"src":"\/\/www.suerteyay.com\/cdn\/shop\/products\/7_9b857410-97c7-47ea-b0c4-381b6c2d51ba.png?v=1623922168"}},"requires_selling_plan":false,"selling_plan_allocations":[],"quantity_rule":{"min":1,"max":null,"increment":1}}],"images":["\/\/www.suerteyay.com\/cdn\/shop\/products\/2_ad0760b2-2232-471f-8522-d1f979111211.png?v=1623922168","\/\/www.suerteyay.com\/cdn\/shop\/products\/1_898b2b0e-6112-4360-aa7d-beabfee2619a.png?v=1623922168","\/\/www.suerteyay.com\/cdn\/shop\/products\/3_f4ed2f4e-0058-430b-998e-2d3567039c4f.png?v=1623922168","\/\/www.suerteyay.com\/cdn\/shop\/products\/4_e6a3089d-0999-493e-a16a-aebed89efa8f.png?v=1623922168","\/\/www.suerteyay.com\/cdn\/shop\/products\/5_dc4abb8e-a2eb-43f1-9b63-cc03e76632ea.png?v=1623922168","\/\/www.suerteyay.com\/cdn\/shop\/products\/7_bcb43d15-f7eb-4ff4-8ebb-23127250460f.png?v=1623922168","\/\/www.suerteyay.com\/cdn\/shop\/products\/6_0c3c3da4-1f3c-466c-b0da-6ee42575a88e.png?v=1623922168","\/\/www.suerteyay.com\/cdn\/shop\/products\/8_6ae18da5-9738-4203-a27f-81dbbf27b55b.png?v=1623922168","\/\/www.suerteyay.com\/cdn\/shop\/products\/6_745ac06c-9a91-4d10-b69a-c0a4cb760174.png?v=1623922168","\/\/www.suerteyay.com\/cdn\/shop\/products\/8_586f5f79-526b-4ae0-9583-703ae486f7cd.png?v=1623922168","\/\/www.suerteyay.com\/cdn\/shop\/products\/7_9b857410-97c7-47ea-b0c4-381b6c2d51ba.png?v=1623922168","\/\/www.suerteyay.com\/cdn\/shop\/products\/4_ec82e1ff-1b39-41eb-8582-62383808af79.png?v=1623922168","\/\/www.suerteyay.com\/cdn\/shop\/products\/5_72e93a54-321d-485a-8ac9-e92028246858.png?v=1623922168","\/\/www.suerteyay.com\/cdn\/shop\/products\/1_93a28b27-dfac-416f-9b6b-733e3c61d858.png?v=1623922169","\/\/www.suerteyay.com\/cdn\/shop\/products\/2_fb084ab2-7646-47dd-bf6d-388945aab16f.png?v=1623922169","\/\/www.suerteyay.com\/cdn\/shop\/products\/3_9206d067-d505-4003-8f80-9a109646b40f.png?v=1623922169"],"featured_image":"\/\/www.suerteyay.com\/cdn\/shop\/products\/2_ad0760b2-2232-471f-8522-d1f979111211.png?v=1623922168","options":["Style","Color","Size"],"media":[{"alt":null,"id":20506482933849,"position":1,"preview_image":{"aspect_ratio":1.0,"height":800,"width":800,"src":"\/\/www.suerteyay.com\/cdn\/shop\/products\/2_ad0760b2-2232-471f-8522-d1f979111211.png?v=1623922168"},"aspect_ratio":1.0,"height":800,"media_type":"image","src":"\/\/www.suerteyay.com\/cdn\/shop\/products\/2_ad0760b2-2232-471f-8522-d1f979111211.png?v=1623922168","width":800},{"alt":null,"id":20506482966617,"position":2,"preview_image":{"aspect_ratio":1.0,"height":800,"width":800,"src":"\/\/www.suerteyay.com\/cdn\/shop\/products\/1_898b2b0e-6112-4360-aa7d-beabfee2619a.png?v=1623922168"},"aspect_ratio":1.0,"height":800,"media_type":"image","src":"\/\/www.suerteyay.com\/cdn\/shop\/products\/1_898b2b0e-6112-4360-aa7d-beabfee2619a.png?v=1623922168","width":800},{"alt":null,"id":20506482999385,"position":3,"preview_image":{"aspect_ratio":1.0,"height":800,"width":800,"src":"\/\/www.suerteyay.com\/cdn\/shop\/products\/3_f4ed2f4e-0058-430b-998e-2d3567039c4f.png?v=1623922168"},"aspect_ratio":1.0,"height":800,"media_type":"image","src":"\/\/www.suerteyay.com\/cdn\/shop\/products\/3_f4ed2f4e-0058-430b-998e-2d3567039c4f.png?v=1623922168","width":800},{"alt":null,"id":20506483032153,"position":4,"preview_image":{"aspect_ratio":1.0,"height":800,"width":800,"src":"\/\/www.suerteyay.com\/cdn\/shop\/products\/4_e6a3089d-0999-493e-a16a-aebed89efa8f.png?v=1623922168"},"aspect_ratio":1.0,"height":800,"media_type":"image","src":"\/\/www.suerteyay.com\/cdn\/shop\/products\/4_e6a3089d-0999-493e-a16a-aebed89efa8f.png?v=1623922168","width":800},{"alt":null,"id":20506483064921,"position":5,"preview_image":{"aspect_ratio":1.0,"height":800,"width":800,"src":"\/\/www.suerteyay.com\/cdn\/shop\/products\/5_dc4abb8e-a2eb-43f1-9b63-cc03e76632ea.png?v=1623922168"},"aspect_ratio":1.0,"height":800,"media_type":"image","src":"\/\/www.suerteyay.com\/cdn\/shop\/products\/5_dc4abb8e-a2eb-43f1-9b63-cc03e76632ea.png?v=1623922168","width":800},{"alt":null,"id":20506483097689,"position":6,"preview_image":{"aspect_ratio":1.0,"height":800,"width":800,"src":"\/\/www.suerteyay.com\/cdn\/shop\/products\/7_bcb43d15-f7eb-4ff4-8ebb-23127250460f.png?v=1623922168"},"aspect_ratio":1.0,"height":800,"media_type":"image","src":"\/\/www.suerteyay.com\/cdn\/shop\/products\/7_bcb43d15-f7eb-4ff4-8ebb-23127250460f.png?v=1623922168","width":800},{"alt":null,"id":20506483130457,"position":7,"preview_image":{"aspect_ratio":1.0,"height":800,"width":800,"src":"\/\/www.suerteyay.com\/cdn\/shop\/products\/6_0c3c3da4-1f3c-466c-b0da-6ee42575a88e.png?v=1623922168"},"aspect_ratio":1.0,"height":800,"media_type":"image","src":"\/\/www.suerteyay.com\/cdn\/shop\/products\/6_0c3c3da4-1f3c-466c-b0da-6ee42575a88e.png?v=1623922168","width":800},{"alt":null,"id":20506483163225,"position":8,"preview_image":{"aspect_ratio":1.0,"height":800,"width":800,"src":"\/\/www.suerteyay.com\/cdn\/shop\/products\/8_6ae18da5-9738-4203-a27f-81dbbf27b55b.png?v=1623922168"},"aspect_ratio":1.0,"height":800,"media_type":"image","src":"\/\/www.suerteyay.com\/cdn\/shop\/products\/8_6ae18da5-9738-4203-a27f-81dbbf27b55b.png?v=1623922168","width":800},{"alt":null,"id":20506483195993,"position":9,"preview_image":{"aspect_ratio":1.0,"height":800,"width":800,"src":"\/\/www.suerteyay.com\/cdn\/shop\/products\/6_745ac06c-9a91-4d10-b69a-c0a4cb760174.png?v=1623922168"},"aspect_ratio":1.0,"height":800,"media_type":"image","src":"\/\/www.suerteyay.com\/cdn\/shop\/products\/6_745ac06c-9a91-4d10-b69a-c0a4cb760174.png?v=1623922168","width":800},{"alt":null,"id":20506483228761,"position":10,"preview_image":{"aspect_ratio":1.0,"height":800,"width":800,"src":"\/\/www.suerteyay.com\/cdn\/shop\/products\/8_586f5f79-526b-4ae0-9583-703ae486f7cd.png?v=1623922168"},"aspect_ratio":1.0,"height":800,"media_type":"image","src":"\/\/www.suerteyay.com\/cdn\/shop\/products\/8_586f5f79-526b-4ae0-9583-703ae486f7cd.png?v=1623922168","width":800},{"alt":null,"id":20506483261529,"position":11,"preview_image":{"aspect_ratio":1.0,"height":800,"width":800,"src":"\/\/www.suerteyay.com\/cdn\/shop\/products\/7_9b857410-97c7-47ea-b0c4-381b6c2d51ba.png?v=1623922168"},"aspect_ratio":1.0,"height":800,"media_type":"image","src":"\/\/www.suerteyay.com\/cdn\/shop\/products\/7_9b857410-97c7-47ea-b0c4-381b6c2d51ba.png?v=1623922168","width":800},{"alt":null,"id":20506483294297,"position":12,"preview_image":{"aspect_ratio":1.0,"height":800,"width":800,"src":"\/\/www.suerteyay.com\/cdn\/shop\/products\/4_ec82e1ff-1b39-41eb-8582-62383808af79.png?v=1623922168"},"aspect_ratio":1.0,"height":800,"media_type":"image","src":"\/\/www.suerteyay.com\/cdn\/shop\/products\/4_ec82e1ff-1b39-41eb-8582-62383808af79.png?v=1623922168","width":800},{"alt":null,"id":20506483327065,"position":13,"preview_image":{"aspect_ratio":1.0,"height":800,"width":800,"src":"\/\/www.suerteyay.com\/cdn\/shop\/products\/5_72e93a54-321d-485a-8ac9-e92028246858.png?v=1623922168"},"aspect_ratio":1.0,"height":800,"media_type":"image","src":"\/\/www.suerteyay.com\/cdn\/shop\/products\/5_72e93a54-321d-485a-8ac9-e92028246858.png?v=1623922168","width":800},{"alt":null,"id":20506483359833,"position":14,"preview_image":{"aspect_ratio":1.0,"height":800,"width":800,"src":"\/\/www.suerteyay.com\/cdn\/shop\/products\/1_93a28b27-dfac-416f-9b6b-733e3c61d858.png?v=1623922169"},"aspect_ratio":1.0,"height":800,"media_type":"image","src":"\/\/www.suerteyay.com\/cdn\/shop\/products\/1_93a28b27-dfac-416f-9b6b-733e3c61d858.png?v=1623922169","width":800},{"alt":null,"id":20506483392601,"position":15,"preview_image":{"aspect_ratio":1.0,"height":800,"width":800,"src":"\/\/www.suerteyay.com\/cdn\/shop\/products\/2_fb084ab2-7646-47dd-bf6d-388945aab16f.png?v=1623922169"},"aspect_ratio":1.0,"height":800,"media_type":"image","src":"\/\/www.suerteyay.com\/cdn\/shop\/products\/2_fb084ab2-7646-47dd-bf6d-388945aab16f.png?v=1623922169","width":800},{"alt":null,"id":20506483425369,"position":16,"preview_image":{"aspect_ratio":1.0,"height":800,"width":800,"src":"\/\/www.suerteyay.com\/cdn\/shop\/products\/3_9206d067-d505-4003-8f80-9a109646b40f.png?v=1623922169"},"aspect_ratio":1.0,"height":800,"media_type":"image","src":"\/\/www.suerteyay.com\/cdn\/shop\/products\/3_9206d067-d505-4003-8f80-9a109646b40f.png?v=1623922169","width":800}],"requires_selling_plan":false,"selling_plan_groups":[],"content":"\u003cp style=\"text-align: center;\"\u003e🙋‍♀️\u003cem\u003eHelp you keep cool in the heat! Super breathable and transfer body heat very quickly to keep your body temperature comfortable no matter how hot it is outside! No more uncomfortable summer days!!\u003c\/em\u003e\u003c\/p\u003e\n\u003cp\u003e\u003cimg data-mce-fragment=\"1\" src=\"https:\/\/cdn.shopify.com\/s\/files\/1\/0523\/7165\/2775\/files\/1_06f1da75-1560-473a-956d-c3ff83be9db8_480x480.gif?v=1623396119\" alt=\"\" style=\"display: block; margin-left: auto; margin-right: auto;\" width=\"366\" height=\"329\" data-mce-src=\"https:\/\/cdn.shopify.com\/s\/files\/1\/0523\/7165\/2775\/files\/1_06f1da75-1560-473a-956d-c3ff83be9db8_480x480.gif?v=1623396119\"\u003e\u003cbr data-mce-fragment=\"1\"\u003e\u003cspan style=\"color: #ff8000;\"\u003e\u003cstrong\u003eFeature:\u003c\/strong\u003e\u003c\/span\u003e\u003cbr data-mce-fragment=\"1\"\u003e\u003c\/p\u003e\n\u003cul\u003e\n\u003cli\u003e👚\u003cspan style=\"color: #000000;\"\u003e\u003cstrong\u003e【Lightweight \u0026amp; Smooth】\u003c\/strong\u003e\u003c\/span\u003eFabric is ultra-thin, light-weight, extremely soft, elastic, comfortable and breathable, well adapts to the body. Super soft like your second skin.\u003c\/li\u003e\n\u003c\/ul\u003e\n\u003cdiv\u003e\u003cimg style=\"display: block; margin-left: auto; margin-right: auto;\" src=\"https:\/\/cdn.shopify.com\/s\/files\/1\/0523\/7165\/2775\/files\/2_480x480.gif?v=1623396555\" alt=\"\" width=\"394\" height=\"354\"\u003e\u003c\/div\u003e\n\u003cul\u003e\n\u003cli\u003e👚\u003cspan style=\"color: #000000;\"\u003e\u003cstrong\u003e【Ultra Soft \u0026amp; Comfy】\u003c\/strong\u003e\u003c\/span\u003eThese slip shorts for under dresses for women are of great elasticity. The smooth elastic ice silk fabric will protect your skin while smoothing your body, very soft without constriction. Ideal for daily wear, loungewear, sleepwear and yoga.\u003c\/li\u003e\n\u003c\/ul\u003e\n\u003cdiv\u003e\u003cimg alt=\"\" src=\"https:\/\/cdn.shopify.com\/s\/files\/1\/0536\/5855\/0444\/files\/4_dbcca2e8-5780-4a17-8381-064021bcca47_480x480.png?v=1623315372\" style=\"display: block; margin-left: auto; margin-right: auto;\" width=\"395\" height=\"395\"\u003e\u003c\/div\u003e\n\u003cul\u003e\n\u003cli\u003e\n\u003cspan style=\"color: #000000;\"\u003e\u003cstrong\u003e👚【\u003cspan data-mce-fragment=\"1\" class=\"VIiyi\" lang=\"en\" jsaction=\"mouseup:BR6jm\" jsname=\"jqKxS\"\u003e\u003cspan data-mce-fragment=\"1\" class=\"JLqJ4b ChMk0b\" data-language-for-alternatives=\"en\" data-language-to-translate-into=\"zh-CN\" data-phrase-index=\"0\" jsaction=\"agoMJf:PFBcW;usxOmf:aWLT7;jhKsnd:P7O7bd,F8DmGf;Q4AGo:Gm7gYd,qAKMYb;uFUCPb:pvnm0e,pfE8Hb,PFBcW;f56efd:dJXsye;EnoYf:KNzws,ZJsZZ,JgVSJc;zdMJQc:cCQNKb,ZJsZZ,zchEXc;Ytrrj:JJDvdc;tNR8yc:GeFvjb;oFN6Ye:hij5Wb\" jsname=\"txFAF\" jscontroller=\"Zl5N8\" jsdata=\"uqLsIf;_;$31\" jsmodel=\"SsMkhd\"\u003eLace design\u003c\/span\u003e\u003c\/span\u003e】\u003c\/strong\u003e\u003c\/span\u003eUsing the ultra-light, breathable ice silk fabric with double-layered lace, conform to your shape and preventrashes and painful chub rub under clothing.\u003c\/li\u003e\n\u003c\/ul\u003e\n\u003cp\u003e\u003cimg alt=\"\" src=\"https:\/\/cdn.shopify.com\/s\/files\/1\/0536\/5855\/0444\/files\/3_1d7a62fa-ef34-4a1e-b82e-0c691abc92f7_480x480.png?v=1623315349\" style=\"display: block; margin-left: auto; margin-right: auto;\" width=\"397\" height=\"397\"\u003e\u003c\/p\u003e\n\u003cul\u003e\n\u003cli\u003e👚\u003cspan style=\"color: #000000;\"\u003e\u003cstrong\u003e【Great Companion for dress】\u003c\/strong\u003e\u003c\/span\u003eConsiderate design for girls and ladies. Get rid of embarrassment in summer and be a free girl!A must-have for girls who love wear skirts and dress in hot summer.\u003c\/li\u003e\n\u003c\/ul\u003e\n\u003cp\u003e\u003cimg alt=\"\" src=\"https:\/\/cdn.shopify.com\/s\/files\/1\/0536\/5855\/0444\/files\/6_d3b06bd3-0c4c-42a8-9906-5fe7d39cd9cb_480x480.png?v=1623315443\" style=\"display: block; margin-left: auto; margin-right: auto;\" width=\"400\" height=\"400\"\u003e\u003c\/p\u003e\n\u003cp\u003e\u003cspan style=\"color: #ff8000;\"\u003e\u003cstrong\u003eSpecification:\u003c\/strong\u003e\u003c\/span\u003e\u003cbr\u003e\u003c\/p\u003e\n\u003cul\u003e\n\u003cli\u003eMaterial: \u003cspan data-mce-fragment=\"1\" class=\"VIiyi\" lang=\"en\" jsname=\"jqKxS\" jsaction=\"mouseup:BR6jm\"\u003e\u003cspan data-mce-fragment=\"1\" data-phrase-index=\"0\" data-language-to-translate-into=\"zh-CN\" data-language-for-alternatives=\"en\" class=\"JLqJ4b ChMk0b\" jsmodel=\"SsMkhd\" jsdata=\"uqLsIf;_;$980\" jscontroller=\"Zl5N8\" jsname=\"txFAF\" jsaction=\"agoMJf:PFBcW;usxOmf:aWLT7;jhKsnd:P7O7bd,F8DmGf;Q4AGo:Gm7gYd,qAKMYb;uFUCPb:pvnm0e,pfE8Hb,PFBcW;f56efd:dJXsye;EnoYf:KNzws,ZJsZZ,JgVSJc;zdMJQc:cCQNKb,ZJsZZ,zchEXc;Ytrrj:JJDvdc;tNR8yc:GeFvjb;oFN6Ye:hij5Wb\"\u003e\u003cspan data-mce-fragment=\"1\" jsname=\"W297wb\" jsaction=\"click:qtZ4nf,GFf3ac,tMZCfe; contextmenu:Nqw7Te,QP7LD; mouseout:Nqw7Te; mouseover:qtZ4nf,c2aHje\"\u003enylon,spandex\u003c\/span\u003e\u003c\/span\u003e\u003c\/span\u003e\u003cbr\u003e\n\u003c\/li\u003e\n\u003cli\u003eColor: skin,black,white\u003c\/li\u003e\n\u003cli\u003eSize:\u003c\/li\u003e\n\u003c\/ul\u003e\n\u003cp style=\"text-align: center;\"\u003e\u003cstrong\u003eOrdinary style\u003c\/strong\u003e\u003c\/p\u003e\n\u003cdiv\u003e\u003cimg data-mce-fragment=\"1\" style=\"display: block; margin-left: auto; margin-right: auto;\" alt=\"\" src=\"https:\/\/cdn.shopifycdn.net\/s\/files\/1\/0536\/5855\/0444\/files\/555555_480x480.png?v=1623216707\" data-mce-src=\"https:\/\/cdn.shopifycdn.net\/s\/files\/1\/0536\/5855\/0444\/files\/555555_480x480.png?v=1623216707\"\u003e\u003c\/div\u003e\n\u003cp style=\"text-align: center;\"\u003e\u003cspan style=\"color: #000000;\"\u003e\u003cstrong\u003eLace style\u003c\/strong\u003e\u003c\/span\u003e\u003c\/p\u003e\n\u003cp\u003e\u003cspan style=\"color: #ff8000;\"\u003e\u003cstrong\u003e\u003cimg alt=\"\" src=\"https:\/\/cdn.shopify.com\/s\/files\/1\/0536\/5855\/0444\/files\/95965C9D-8500-49ad-B85C-86F590BD6138_d2aded5a-e3d6-4b7f-9234-0fad9db93c73_480x480.png?v=1623314878\" style=\"display: block; margin-left: auto; margin-right: auto;\" width=\"457\" height=\"139\"\u003e\u003c\/strong\u003e\u003c\/span\u003e\u003c\/p\u003e\n\u003cp\u003e\u003cspan style=\"color: #ff8000;\"\u003e\u003cstrong\u003ePackage includes:\u003c\/strong\u003e\u003c\/span\u003e\u003cbr\u003e\u003c\/p\u003e\n\u003cul\u003e\n\u003cli\u003e1×Women Underskirt Shorts\u003c\/li\u003e\n\u003c\/ul\u003e"}
Adding product to your cart
🙋‍♀️Help you keep cool in the heat! Super breathable and transfer body heat very quickly to keep your body temperature comfortable no matter how hot it is outside! No more uncomfortable summer days!!

Feature:

👚【Lightweight & Smooth】Fabric is ultra-thin, light-weight, extremely soft, elastic, comfortable and breathable, well adapts to the body. Super soft like your second skin.
👚【Ultra Soft & Comfy】These slip shorts for under dresses for women are of great elasticity. The smooth elastic ice silk fabric will protect your skin while smoothing your body, very soft without constriction. Ideal for daily wear, loungewear, sleepwear and yoga.
👚【

Lace design

】Using the ultra-light, breathable ice silk fabric with double-layered lace, conform to your shape and preventrashes and painful chub rub under clothing.
👚【Great Companion for dress】Considerate design for girls and ladies. Get rid of embarrassment in summer and be a free girl!A must-have for girls who love wear skirts and dress in hot summer.
Specification:

Material:

nylon,spandex



Color: skin,black,white
Size:
Ordinary style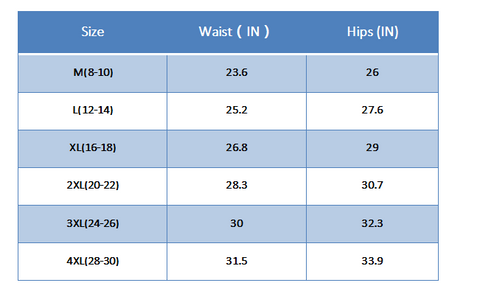 Lace style
Package includes:

1×Women Underskirt Shorts